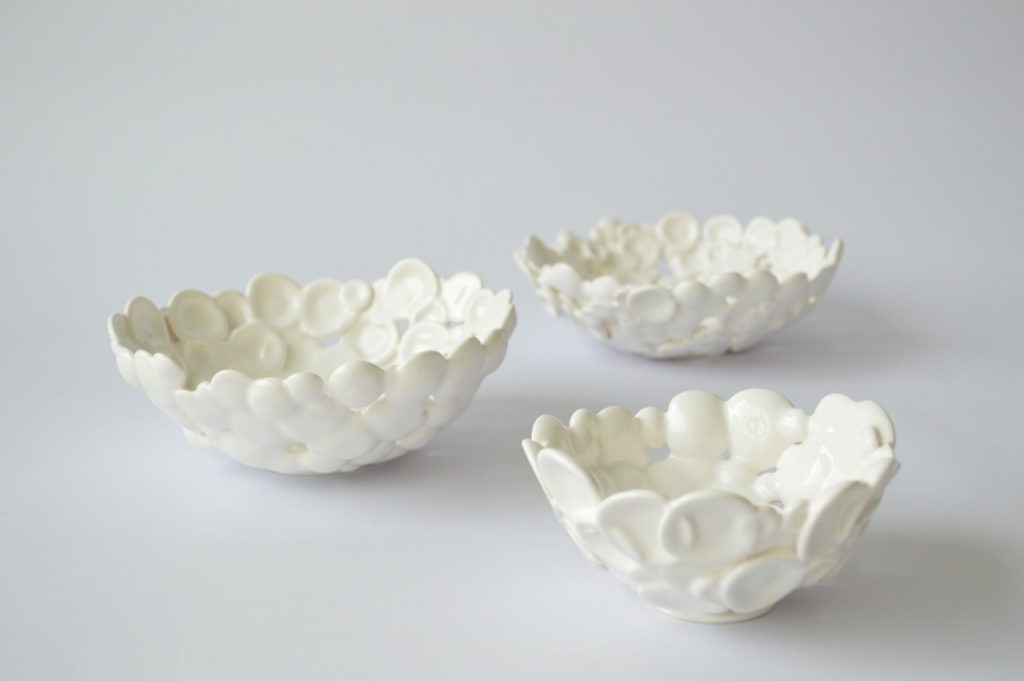 Our 10 Most Outstanding Ceramic 3D Prints
by Fabian | November 4, 2015
More and more designers are embracing the possibilities that come with 3D printing. One of the most exciting ways to create new 3D printed products is by using ceramics. That's why we put together a list of our 10 most outstanding 3D printed pieces in this astonishing material.
Ceramics 3D Print #1: Project Lumen by Balamurugan Rajakumar
The Project Lumen is a table-top sculpture designed to spread the radiance of celebration by bringing people together. The morphological structure was optimized for a better aerodynamic performance and the fully glazed ceramic material finish withstands higher temperature conditions. Definitely one of the best 3D printed ceramic objects that we've seen lately!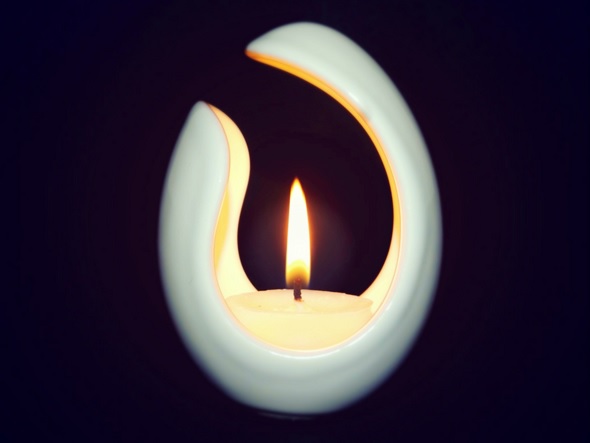 Ceramics 3D Print #2: Saopaduct by Adam Furman
A small piece of Roman infrastructure for your bathroom: the Saopaduct by Adam Furman. Its miniature monumentality clears the underside of your soap of its suds, which drain neatly out through their very own celebratory archways.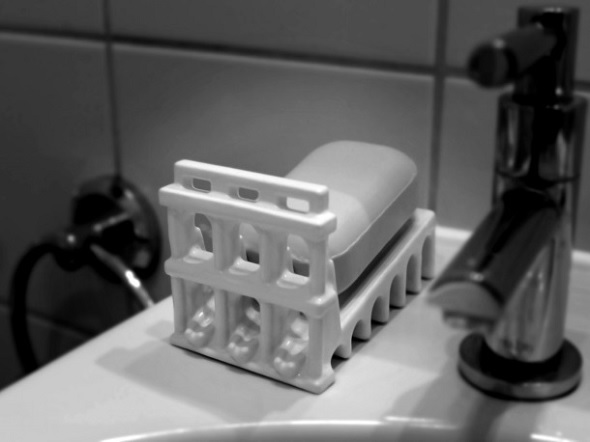 Ceramics 3D Print #3: Kitty Slowfood by Monique de Wilt
Some cats gobble their food up so fast you would think they were starving. Cat owner Monique de Wilt created a 3D printed cat bowl lid, the 'Kitty Slowfood', in order to slow her cats' eating behavior down to a healthy speed.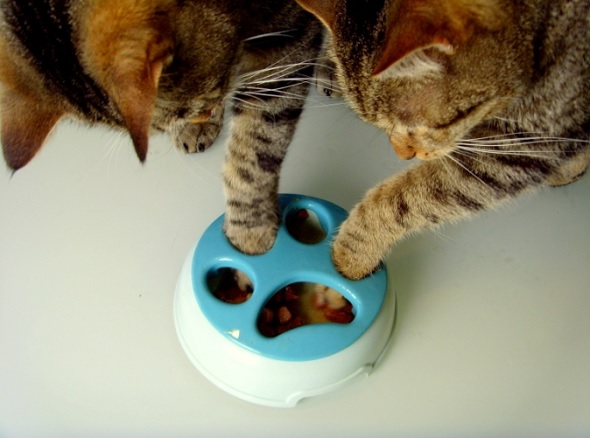 Ceramics 3D Print #4: Bheard Sound Pod by Bhold
An acoustic 3D printed amplifier for your phone, the Bheard Sound Pod enhances the highs, mids and lows of your audio. Use it to amp up your music during a party or when your friend's on the speakerphone. The Bheard Sound Pod is portable enough to bring your tunes to the next level wherever you go!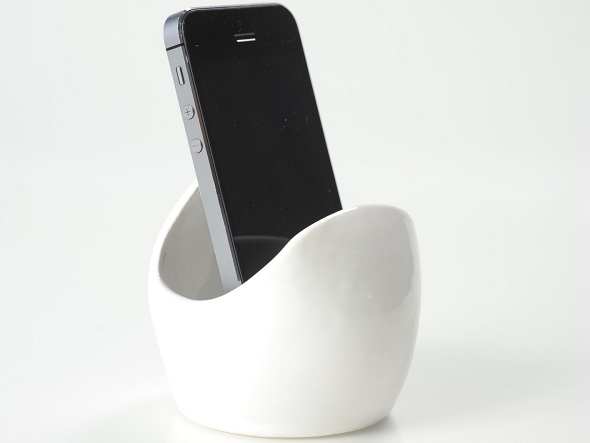 Ceramics 3D Print #5: Twisted Vase by Rick Fichthorn
Rick Fichthorn created this stunning 'Twisted Vase' – a double-layer vase where the second layer elegantly swirls around the first. A unique design that takes advantage of 3D printing technology to create a form very difficult to produce with traditional ceramic methods.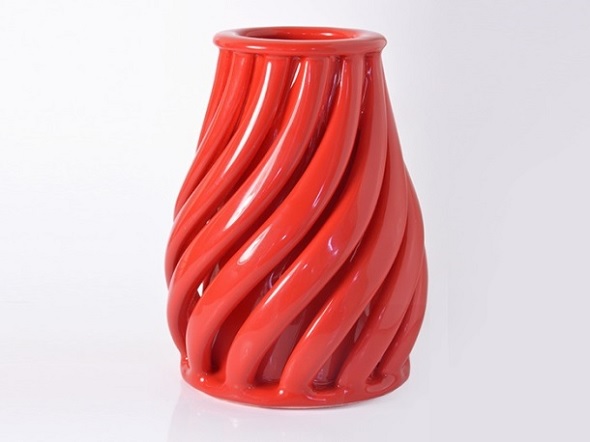 Ceramics 3D Print #6: Zest Espresso Cup by Benjamin Cann
Coffee degustation, the art of tasting, is an invitation to emphasize senses. After the first sniff and before the first sip, the beverage is perceived through this haptic and visual form. The Zest Cup's design aims to combine these two senses in an elegant fluid shape, as an invitation to espresso tasting.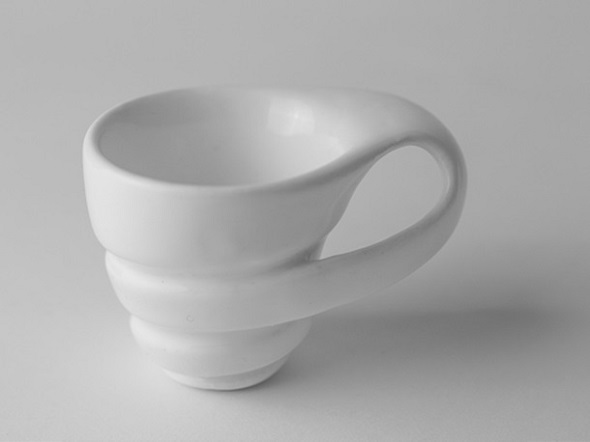 Ceramics 3D Print #7: Drops by Dorothée Loustalot
Not only cups and vases can be 3D printed, but also pendants. Dorothée Loustalot's 'Drops' are minimalist ceramic water drops that can be used for decoration or as jewelry – definitely an eye-catcher!
Ceramics 3D Print #8: TomyTones Selfie by Tommy Rombouts
TomyTones is an adorable character created by Tommy Rombouts. He was already printed in steel but now is back for a selfie session. This figurine called 'TomyTones Selfie' shows that 3D printed ceramics are even suitable for organic structures.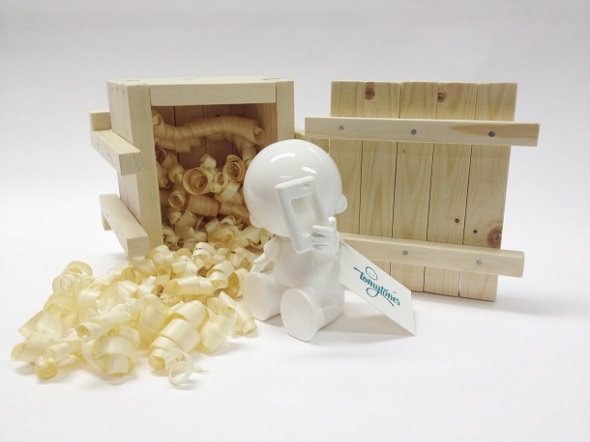 Ceramics 3D Print #9: 3D Crafts Bowl by Alice Le Biez
Alice Le Biez is familiar with the traditional way of working with ceramics but was curious about 3D printing as well. She knew that 3D printers can print complex shapes, but wondered if the objects would be less personal. With her '3D Crafts' design she proved that 3D printing in ceramics does indeed combine craftsmanship with cutting-edge technology.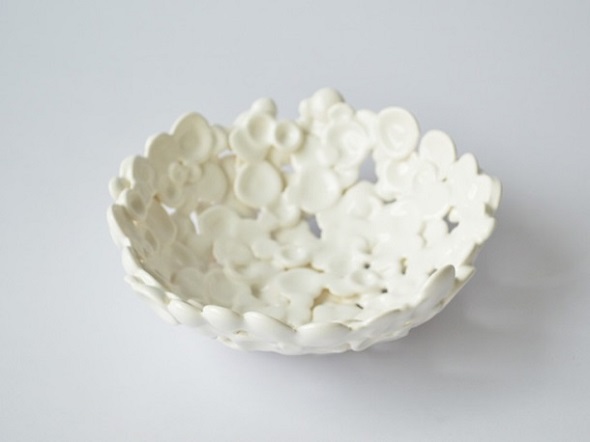 Ceramics 3D Print #10: Shiba Inu Dog Ring Holder Figurine by Ko Ihara
Last but not least to come to the 10th design of this list: inspired by a Shiba Inu puppy, this 3D printed ceramic figurine was modeled and stylized for a low-polygon look. It makes an adorable decoration in your room, and works great as a ring holder!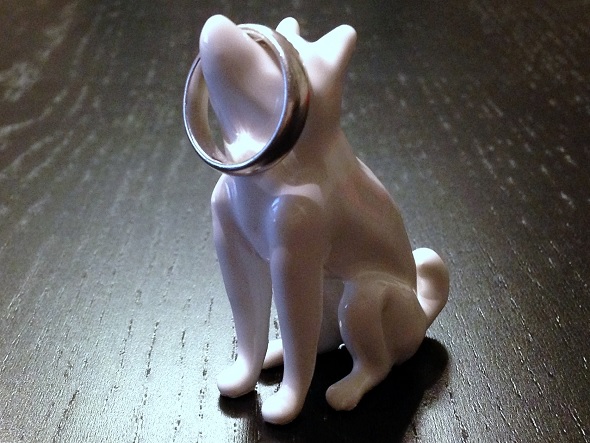 Would you like to give it a try yourself? Upload your 3D design here and simply order it in ceramics or in 18 other materials via our online 3D printing service. If you'd like to know more about this technology, make sure to read our blog post about 'How 3D Printing in Ceramics Really Works'.