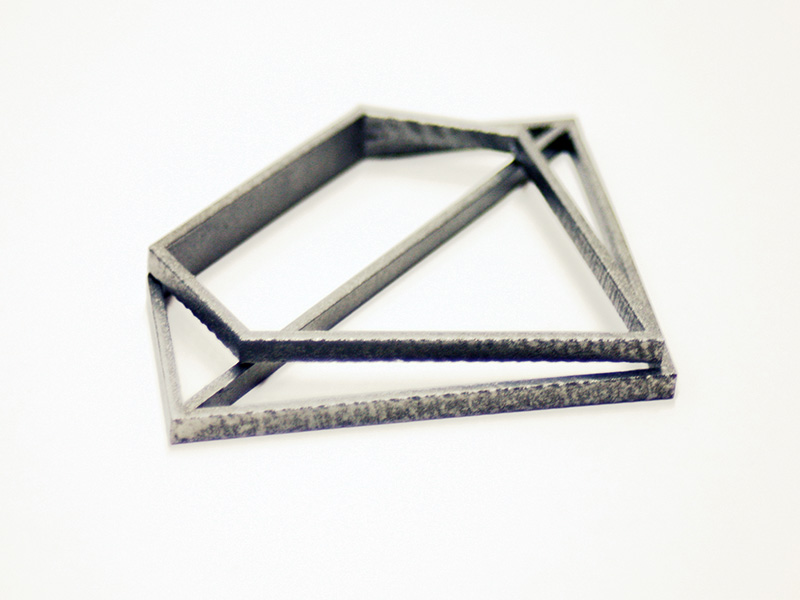 Price Drop for Orders in 3D Printed Titanium
Once again we are happy to announce a big price drop for 3D printed titanium parts. And what's more: this is not a temporary price change – this is a price change that is here to stay!
We have managed to successfully optimize our metal printing park and acquired some of the most advanced titanium 3D printers in the world – which allow us to print larger parts at lower prices as of today! And of course, you will benefit from these savings as well.
The exact percentage of the price drop depends on the material volume of your model, but the newly discounted price kicks in at a minimum model volume of 3 cm³. Parts with a model volume between 3 and 20 cm³ will benefit from an average discount of 15%. Larger models can even be discounted by up to 33%!
To find out your new titanium price, upload your models now and start saving big-time.

About Our 3D Printed Titanium
Models made in titanium are printed from a titanium powder that is sintered together by a laser to produce metal parts. Models in titanium are very strong, precise and can have a feature size as small as 0.25mm. Here are some of the highlights of 3D printed titanium, in a nutshell:
Our 3D printed titanium is jewelry-safe, so we expect no problems with allergies.
Our 3D printed titanium is the strongest material you can currently 3D print with i.materialise.
Our 3D printed titanium is a high-value material that is being used for high-end jewelry and watches.
Our 3D printed titanium can print objects up to a size of 250 x 250 x 400 mm.