Tinkercad announces its closure
by Tatiana | March 26, 2013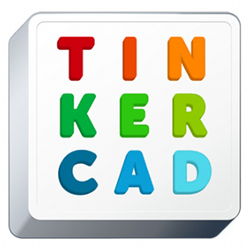 Only one hour ago we heard the sad news about Tinkercad its closure. The founders decided to concentrate on a new simulation environment called Airstone.
" Our vision was that a software platform created specifically for supercomputers would let us build some very exciting applications. In early 2011 we launched Tinkercad on this platform. It was the first cloud-based 3D CAD ever built and has grown to be a successful product in its category.
In parallel with Tinkercad, we continued development of the core platform. In October 2012, we launched a scripting interface for one of the key components, the Gen6 geometry modeling kernel. And finally, in late 2012, we had several major breakthroughs in our research work on the core platform that opened up application possibilities we had never imagined possible.
In response to these breakthroughs, I'm excited to announce an updated roadmap. There are two major parts to the new roadmap: 1) we are working on an innovative new simulation environment called Airstone, and 2) we will be discontinuing development of Tinkercad."
You can read the whole anouncement of Tinkercad here. 
We will keep you updated with more news about this development.