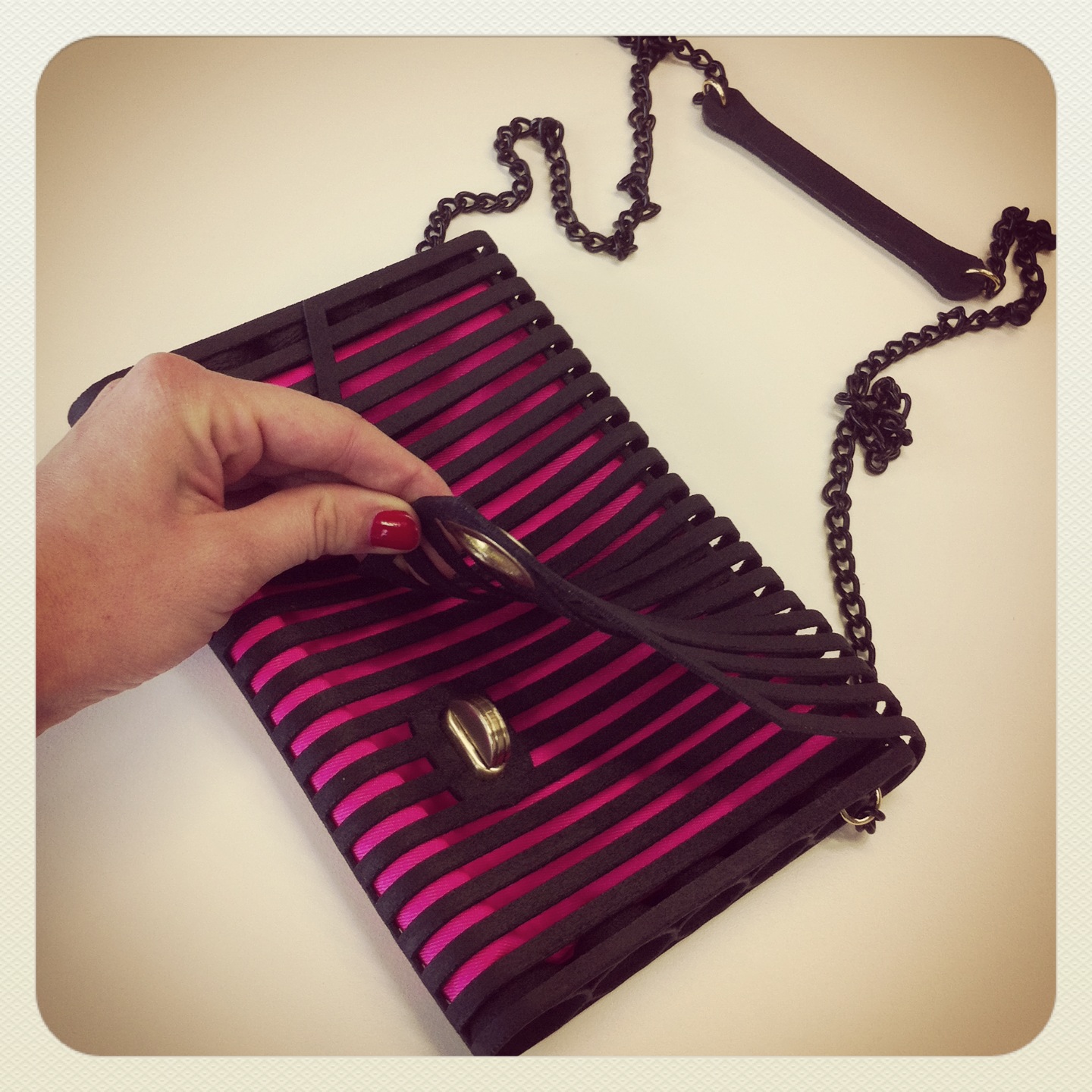 The first 3D printed flexible purse made by Pasquale Bonfilio
by Tatiana | June 4, 2013
We can't wait to see what you'll do with the rubber-like material. Pasquale Bonfilio made the first 3D printed flexible purse in the material. Check it out!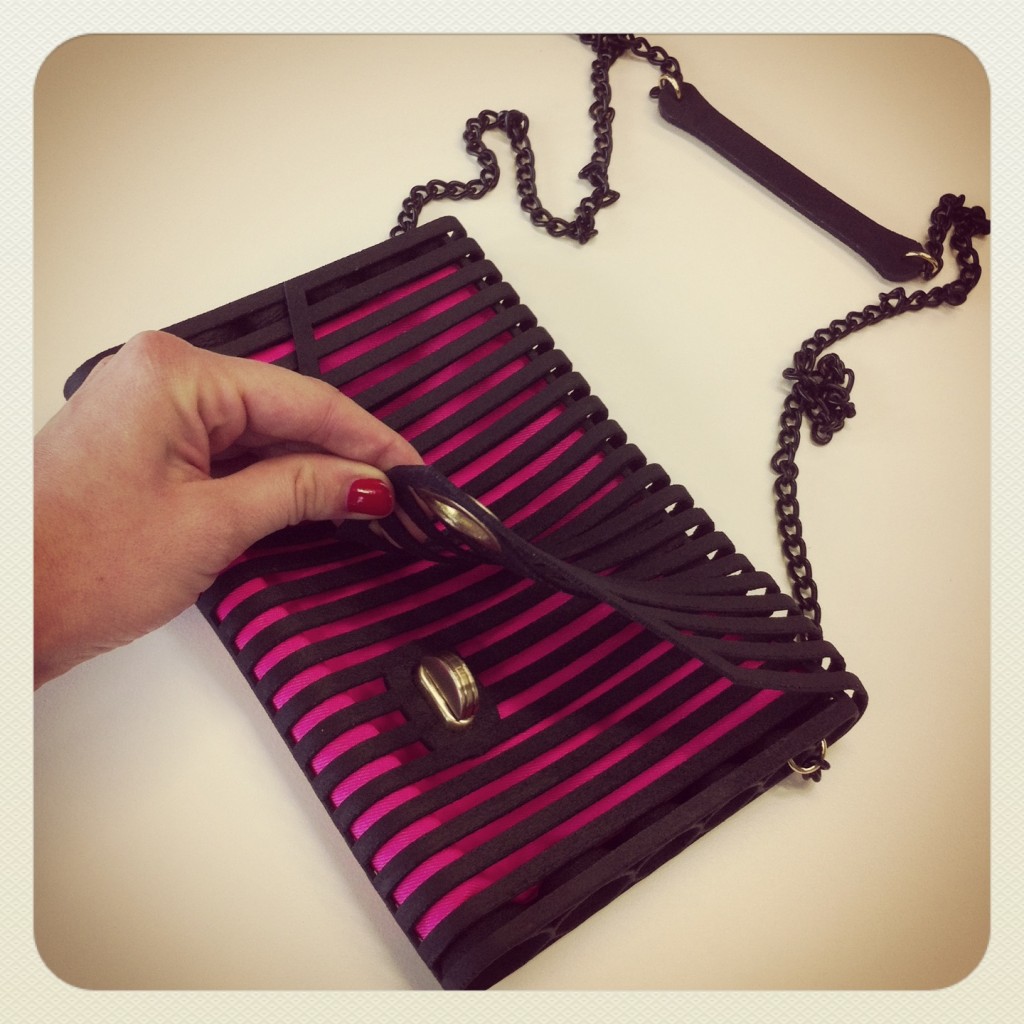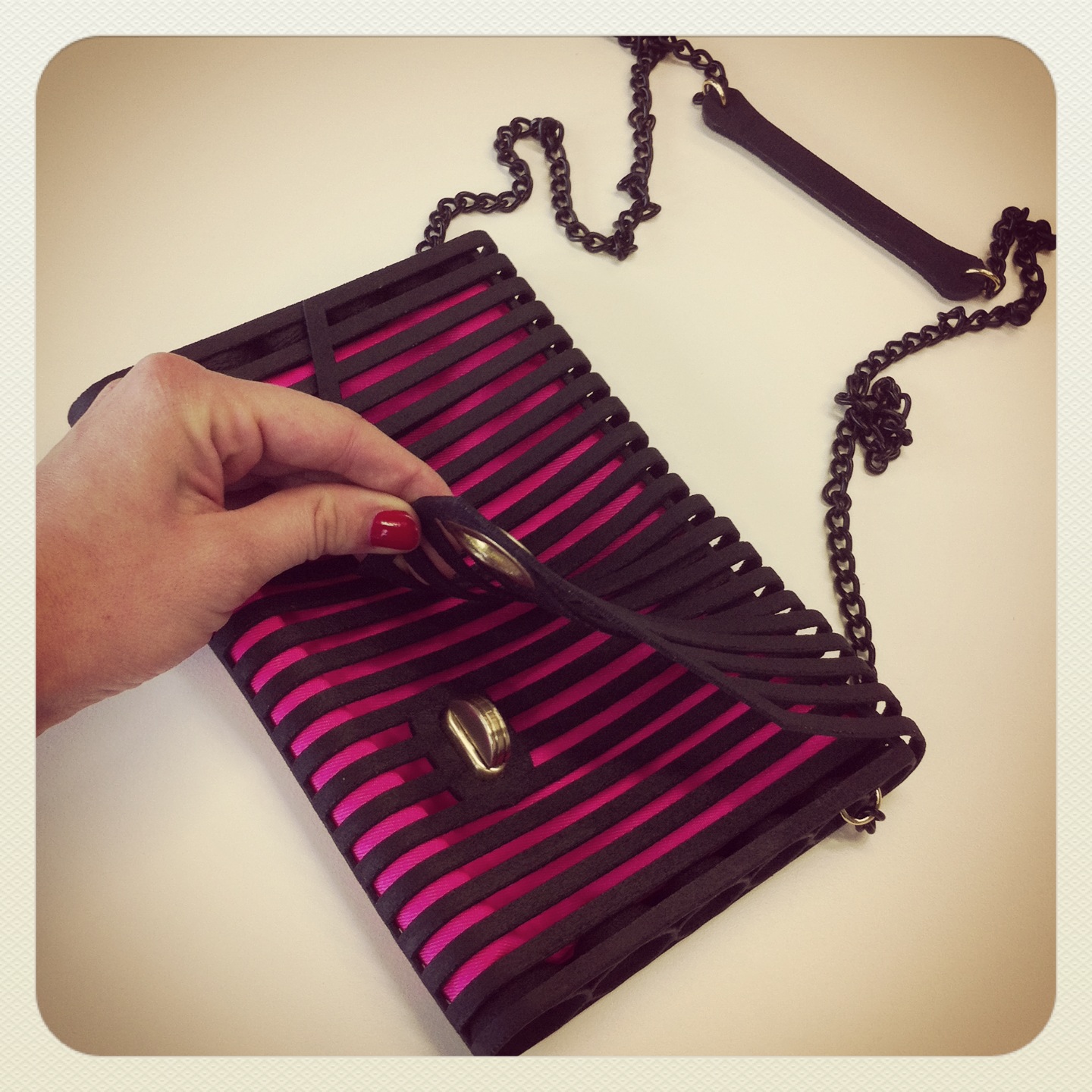 The purse of Italian designer Pasquale Bonfilio is now featured on the website of additive fashion: " The shell is 3D printed in rubber-like. Then it's colored in black. What I liked was 3D printing directly the bag with the holes to sew directly the lining inside. The lining is a thick pink fluo nylon. Then I placed the metal parts… the lock and the chain (yes it's metal, except for the part going on the shoulder which is also 3D Printed). I really wanted to integrate an element high-tech, the shell, with the traditional handcraft. I hesitated a lot whether printing the chain as well or not, but in the end I considered that it wouldn't have been comfortable to use."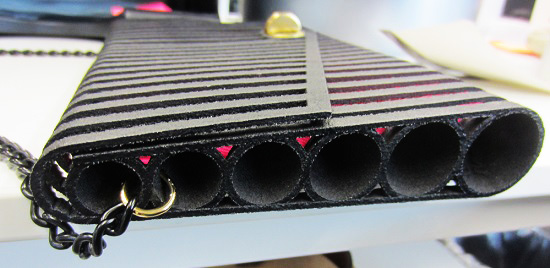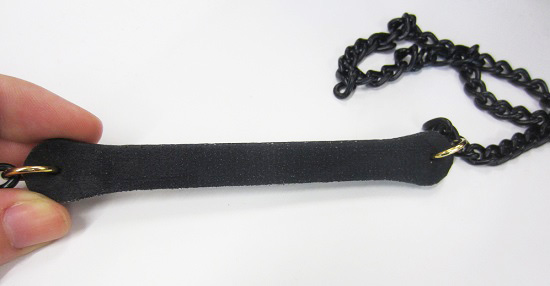 The purse is available on the website of Pasquale Bonfilio.  For those interested in getting a closer look, the purse will be part of the Exposition about 3D printing in fashion, which will take place in Arnhem, Holland, during the Biennale of Mode.
Do you want to try out the rubber-like material? Order some samples!