The Economist on 3D printing: Print me a Stradivarius
by Joris | February 10, 2011
My favorite news source is The Economist. I have a moment of pure zen happiness when I read the magazine cover to cover every week. The next Economist will feature 3D printing. The cover of the February 12th to 18th edition of the magazine features a violin 3D printed by EOS using the EOS SLS (Selective Laser Sintering) technology. Its one of the first cover stories on 3D printing, it will not be the last.
The Economist has an audio preview of their piece on 3D printing here.
The Babbage article Print me a Stradivarius is here.
Another article The Printed World is here.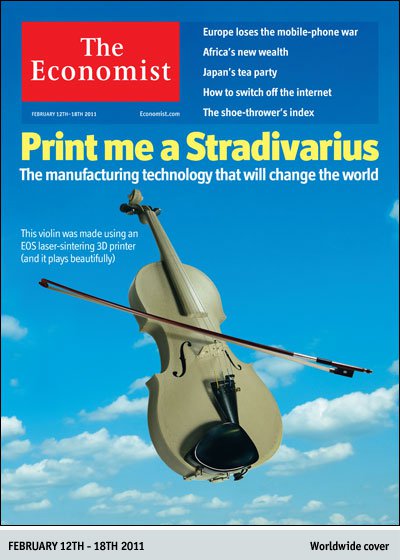 Via Nicolas De Bock image is via here.