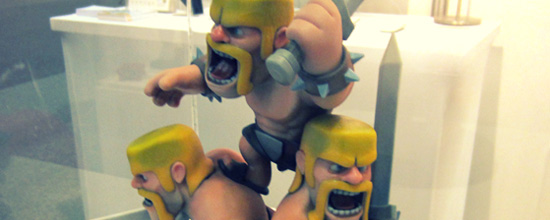 We have always believed (and still do) that people feel the need to express themselves, more than ever before, in a world where standardization seems to be the rule. Just returning from this year's Rapid Pro, the annual 3D printing event in the Netherlands, it's always great to see that people are looking for original ways to add personal touches to their lives, to differentiate themselves, and to make the world around them a little bit more their own.
Over the past 2 days, we have met and spoken to hundreds of people interested in the possibilities of 3D printing. It doesn't matter if you're a teacher, a student, a designer, an artist or an entrepreneur; our online 3D printing service is accessible to all of you.
Wim Verstraeten, our Business Process Manager, gave a workshop on "How to boost your business with the i.materialise APIs" and was overwhelmed by the number of people in attendance. Though every seat was taken, all of you who attended didn't seem to mind squeezing in to join. If you are thinking about setting up a 3D printing related business, we hoped we have inspired you to take the next step.
For those who couldn't attend, we took some photos of the booth before the doors opened and the crowds took over – and what an enthusiastic crowd it was. Enjoy and we hope to see you again in the future!