The Best 3D Printed Raspberry Pi Case Ever!
Check out this 3D printed case 'Raspberries for everyone' by Cody Reisdorf. He is the winner of our Raspberry Pi Case Challenge that we organized in cooperation with Autodesk 123D and the Raspberry Pi foundation. Now his winning design is finnally 3D printed, alive and kicking. Simply the best 3D printed Raspberry Pi case we've ever seen! Thanks for the participation, Cody!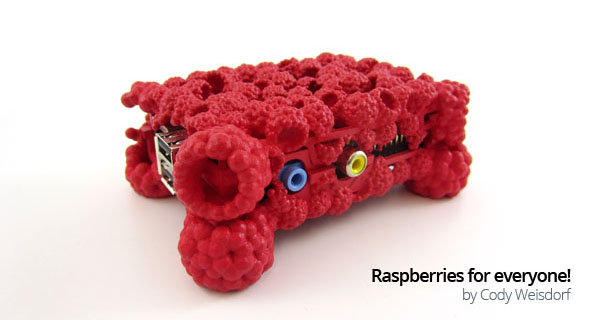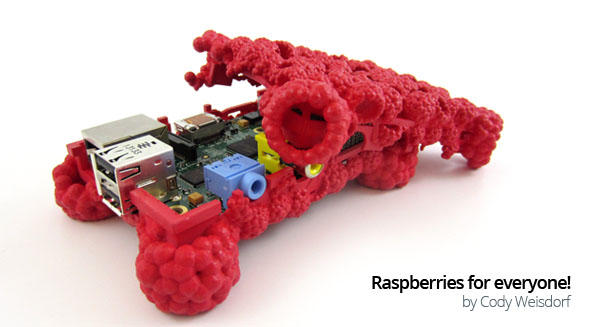 The design is 3D printed in polyamide. Take a look at the design guide for polyamide or our Raspberry Pie 3D printing tutorial to make something yourself! Once you created a 3D file, you can send it to our online 3D printing service and we will take care of everything!