A 3D Printed Individualized Fluid Vase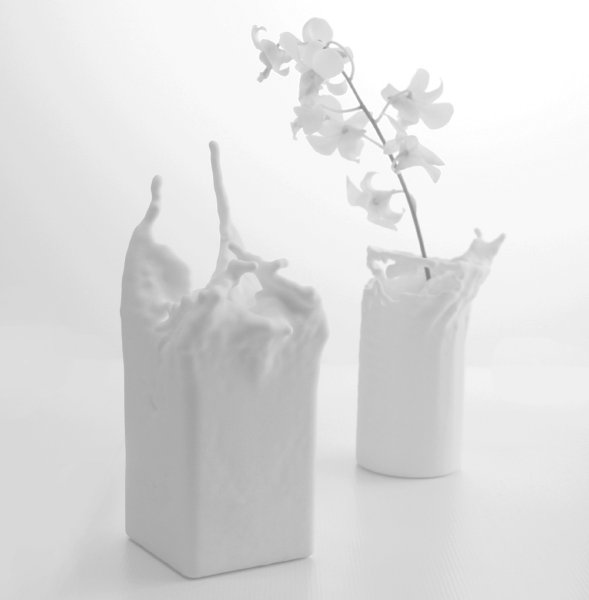 Supabold's FluidVase is one of the most beautiful things ever made with i.materialise. This fully customizable art object lets you take falling and colliding water and turn that into a vase. You can learn about the Fluid Vase here or play with the online tool on the Supabold site here.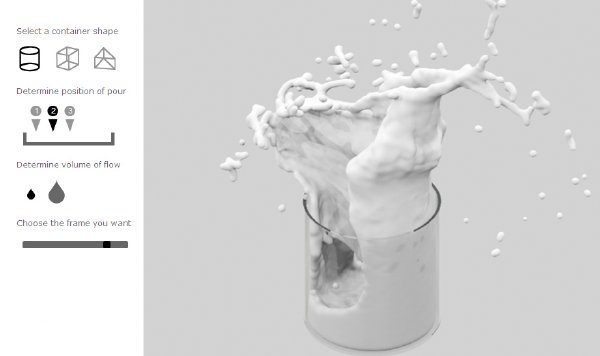 Choose your container, choose where you want to pour, determine how much water you would like and watch the water dance. Replay the clear animation and select your favorite frame. This frame can now become a real object thanks to 3D printing. The 3D printing process used is Selective Laser Sintering. Each Fluid vase will be different but the size can be up to 9.5cm by 9.5 cm by 21 cm. The Fluid Vase costs $560 (399 Euro).
When designer Fung Kwok Pan first made this with us we were thrilled. When we saw his fun interaction & design tool we were happier still. Our happiness turned to pride when DesignBoom, PSFK, Wired, FastCoDesign and many other publications joined in a chorus of approval for the Fluid Vase.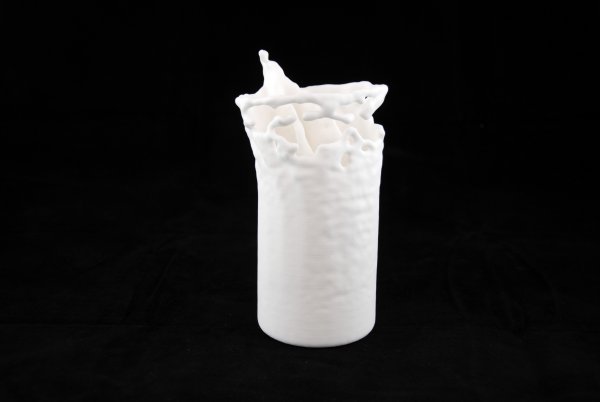 We think that this product is a watershed in generative design and mass customization by becoming a benchmark in sheer quality. Most importantly it is Supabold is in charge here. It is Supabold.com that is receiving the brunt of the traffic from some very large websites, it is Supabold that is the name hovering on the lips of Editors at major art & design publications. It is Supabold that receives the revenue. It is the Supabold label has been created and is rising today before your eyes. And this is how it should be, with the designer in control of their brand. We're proud to be the power behind, proud to 3D print the Fluid Vase for Supabold. Proud to help them turn their idea into their company on their own terms.
Our company has been in the 3D printing business for over 20 years and we"ve had an online 3D printing service since 1997. We are a friendly group of nearly a thousand people trying to produce your products to the best of our ability. We"re called Materialise, pleased to meet you.
A small but highly experienced team in Materialise called i.materialise has been working hard behind the scenes to develop the tools for consumers, designers and inventors.  We're i.materialise, a high quality scale free manufacturing service helping designers & inventors turn their dreams into products. If you"ve just met us today, "hi", you will see more of us in the months to come.  You can stay in touch by befriending us on Facebook, following us on Twitter or subscribing to our RSS feed here.