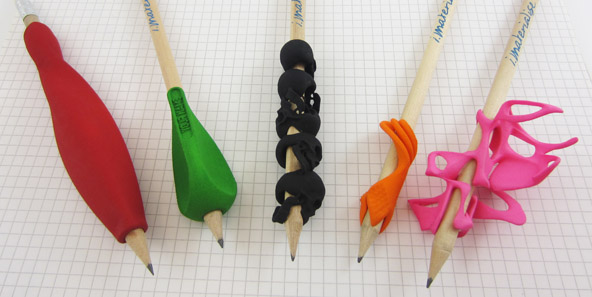 Pimp Your Pencil With 3D Printing
by Tatiana | August 21, 2013
 Writing with a pencil or pen will never be dull again. Take a look at the results of our 3D printing challenge and get inspired to print your own personalized pencil or pen grip!
A List of the Best 3D Printed Pencil/Pen Grips
Brian Hamilton made this cool looking pencil grip 'Ligature': "it's a hyper-ergonomically designed device intended to produce maximum support, comfort, and mediation between the human hand and the writing instrument with minimal contact to either entity. Ligature is designed to subjugate the paradox between the benefit that comes from what is there and the usefulness from what is not."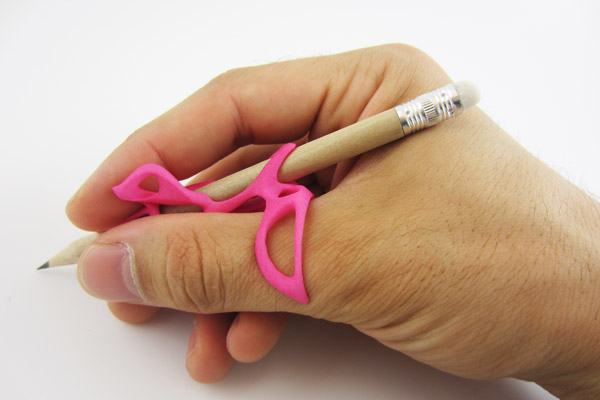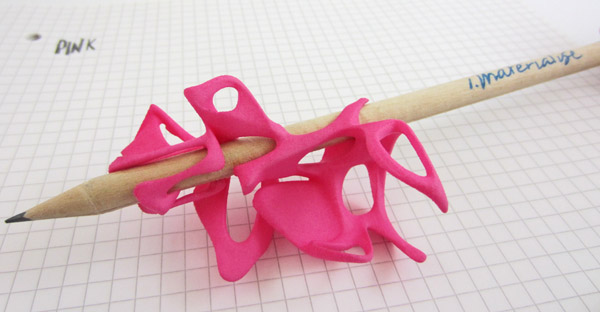 "My pencil grip 'Spiral Fish' has been inspired by the ocean waves and more in general by ocean life," says Riccardo Bovo. "You can grasp the object with 2 or 3 fingers and  I applied a texture (inspired by a fish scale) on the handle for a stronger grip.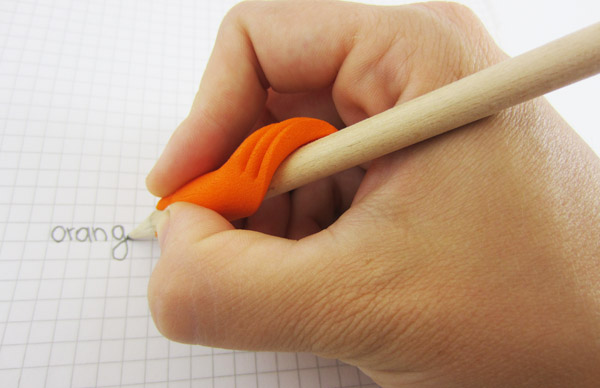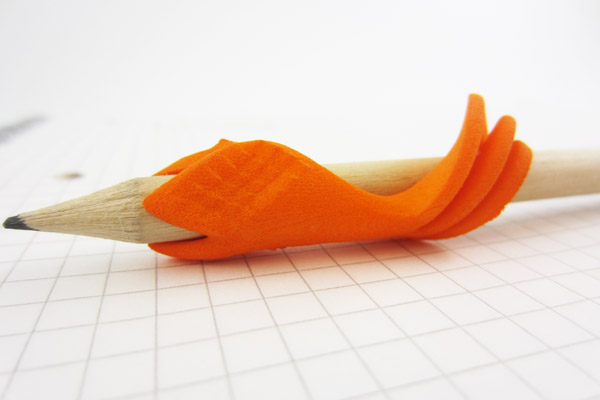 Next pencil grip is made by Pieter Neyens: "With this grip you can let your darkest secrets out…"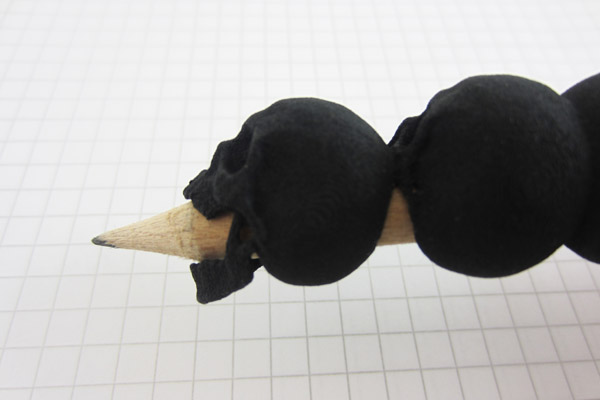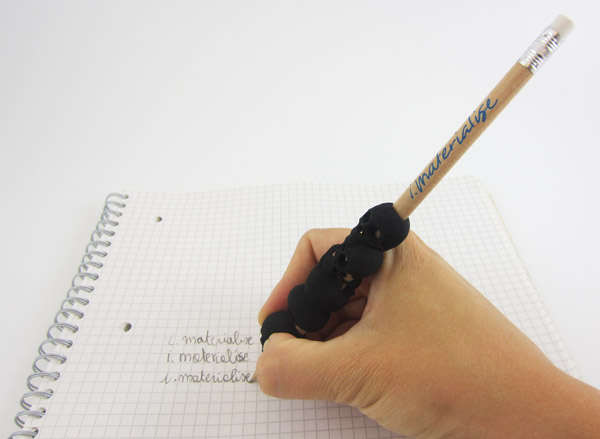 Michele Schio: "I have chosen a spiral evolution in a 3D loft feature with multiple control sketches to get the right shape. I have also thought of full rounded triangles as the main extrusion shape because they are completely symmetric. Moreover associated with the spiral evolution, that fully fits with our fingers, it gets a very comfortable grip and its cone form frees the fingers natural movement.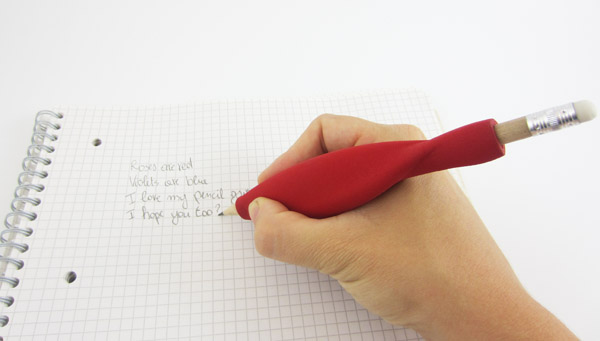 Ralph Zoontjes: "Pencilpal is a unique 3D printed pencil grip with customizable text on the top surface. By putting your personal or your company's name on it, Pencilpal becomes a unique gift or personal item that truly stands out."