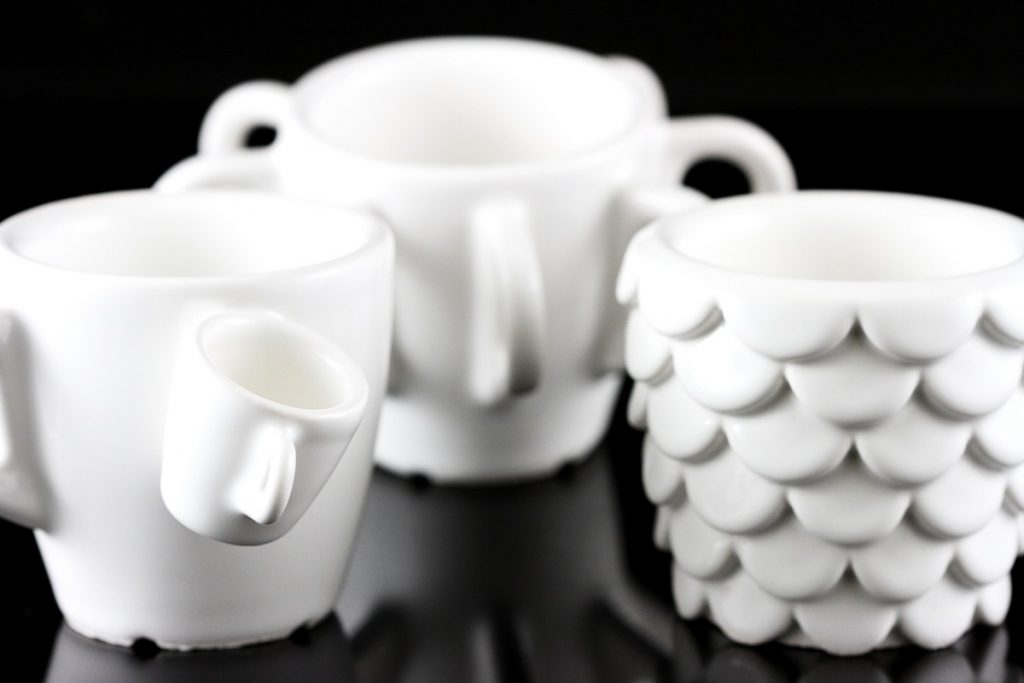 These 30 Magical 3D Printed Ceramics Cups Were Designed and Printed in 30 Days
by Fabian | January 25, 2016
Bernat Cuni, product designer and driving force behind design studio Cunicode, aims to explore the business opportunities in 3D printing design objects. His philosophy: "When there is a new way to make things, there is a new way to design them."
And that's exactly what happened to one of the most ordinary everyday products that we use: cups. Since 3D printing in ceramics is possible, why not reinvent the design of cups? Why not digitally redesign them from scratch and fabricate them with 3D printing? Well, that's exactly what Bernat did. But he took it even a bit further than that.
His 'One Cup a Day' project is an experiment in creativity and 3D printing, by designing and printing a new ceramic cup within 24 hours, every day for one month. It's a showcase of how fast an idea can be turned into a physical object that is ready to be sold. Now, let's take a look at the stunning results that came out of our ceramic printers:
After 30 days and 30 prints, Bernat was surprised by his own creativity as well as the look and feel of the result:
"Surprisingly, the idea generation has been the easiest part of the project. I still have tons of cup ideas in my head that I haven't had a chance to design: a banana handle cup, a toilet cup, a Matryoshka cup, a melted cup, a mustache cup, etc.
I really enjoyed the project format, the challenge and the results. They have the overall look and feel of a handmade product, which is very interesting, because these objects were 'untouched by humans' (except for finishing and shipping), meaning that they were designed on a computer, with perfect radiuses, and perfect proportions and that they were 3D printed with a computer-controlled machine accuracy. It almost feels like a craft object, but this cup is entirely a computer-born and grown object."
His 'One Cup a Day' project was exhibited at the Ceramic Event VII in Brussels alongside with a fantastic collection of contemporary ceramic artworks by worldwide artists. Take a look at the video below to see all of the 30 cups that were designed by Bernat.
[youtube https://www.youtube.com/watch?v=zRwEe5vOcqs]
3D Printing in Ceramics: Further Resources & Discounts
If you want to learn more about 3D printing in ceramics, you should check out our following blog posts:
Take a look at our 10 most outstanding ceramics 3D prints here.
Learn how 3D printing in ceramics really works here.
Discover stunning 3D printed Roman architecture in ceramics here.
If you want to order your own ceramics print, simply upload your 3D file here and let us take care of the production.