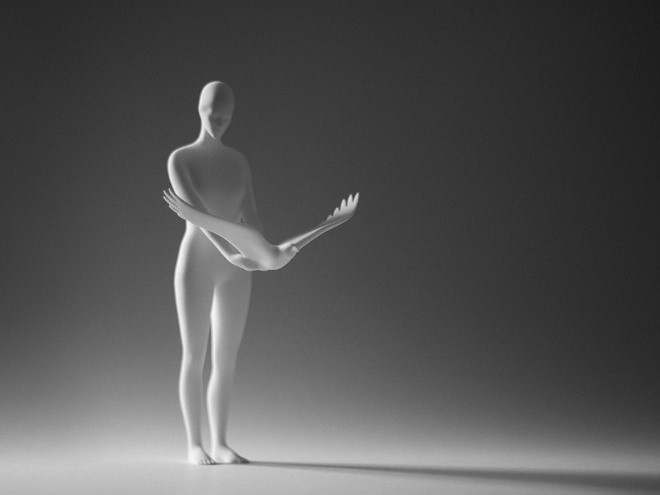 Art Without Restrictions — Noell Oszvald's 3D-Printed Sculpture Experiments with Shadows
As a visual artist and photographer, Noell Oszvald was curious about expanding her 3D sculpting skills into 3D printing when she stumbled upon an i.materialise blog post featuring our 2014 Designer of the Year, Danny van Ryswyk. Inspired by Danny's art and encouraged to bring her 3D sculpting projects to the next level with 3D printing, Noell turned to i.materialise and its services, technologies, and materials when she decided to take her first shot at 3D printing her work.
Noell's curiosity regarding 3D printing art began with her desire to find a production method that wouldn't curb her creativity. Freedom of design is often a top reason why creatives, designers, and artists turn to 3D printing. Geometries such as honeycomb structures, overhangs, and more are possible or more affordable with 3D printing as opposed to what traditional practices can build. Thanks to additive manufacturing, designers like Noell can finally think and create outside of the box.
The inspiration for Noell's first 3D-printed project is one of her very first pieces — a photo montage from when she first began sharing her photography in 2012. The goal of the project was to discover if the concept that came across so well in 2D would translate in 3D as well. "My question was whether the idea behind the image has any chance of working in a real-life scenario." This idea in question was to play with the shadow cast from her piece to add another element to her model.
In this case, Noell created a sculpture of a person holding a bird with its wings spread which, when viewed from the correct lighting angle, casts a shadow of an angel. The combination of these elements allows the piece to take on multiple interpretations.
The practice of shadow art allows artists to add new dimensions to their art by creating additional interest or an alternative meaning to their work. With the correct lighting and angle, the appearance of the image that is projected by the shadow then provides an incredible new message or form to the original piece that takes the art to another level.
Although Noell had already been experimenting with 3D sculptures for a few years and felt confident with the digital environment thanks to her previous experience, this piece was her first time working with 3D printing, so she turned to the team at i.materialise for their expertise to help her along the way. "Thanks to the i.materialise team's helpful guidance, the ordering process was effortless."
In order to end up with this charming result, Noell created her design on ZBrush and printed using Polyamide (SLS). "The final print turned out exactly the way I wished it would," says Noell. "Thank you to i.materialise for providing a great service!"
3D printing can seem like a complex technology beyond one's reach, but with the right resources, bringing your designs to life is very achievable. Along with our customer support team, i.materialise has plenty of useful blog posts as well as our Help Center and Forum to help out with any questions community members have.
If you enjoy Noell's work and would like to check out her other pieces, take a look at her website, Instagram, and Facebook!
Get started on your own creative projects with 3D printing. Upload your 3D model today!
Keep up-to-date with our top community projects and news by subscribing to our monthly newsletter.
Recommended Articles