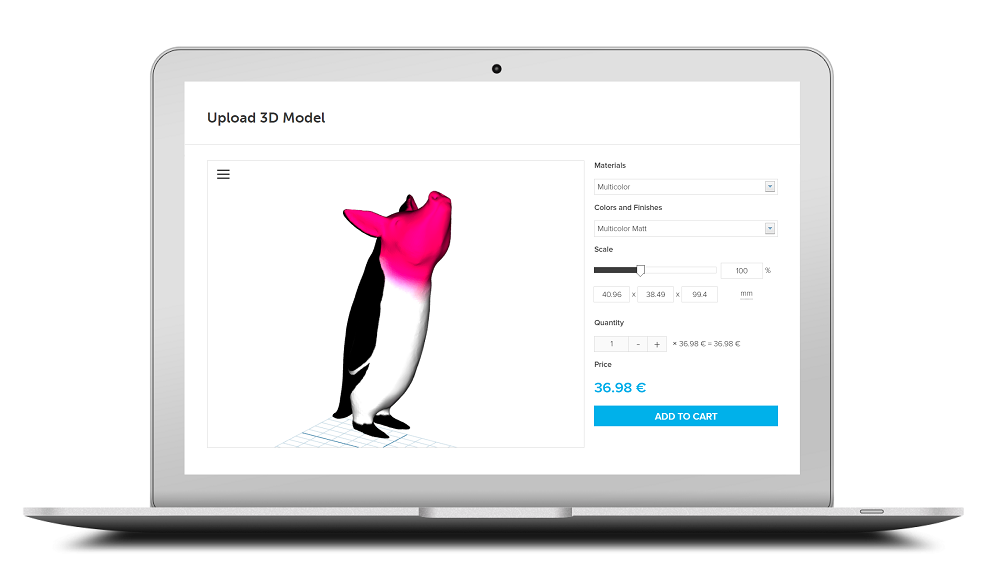 New Upload & Instant Pricing Page
3D printing your designs has now become as simple as it gets. As you might already have noticed, we redesigned our uploading and instant pricing page. It is now clearer and more user-friendly – and makes your uploading, pricing and ordering process even easier. Let's take a closer look!
A Clear & Sleek Interface
The first thing you will notice is that the overall design is sleeker, yet all of the functionality is still there. Start by uploading a new model from your computer or add an existing one from your upload history. Now you can also add files by dragging and dropping them into the box.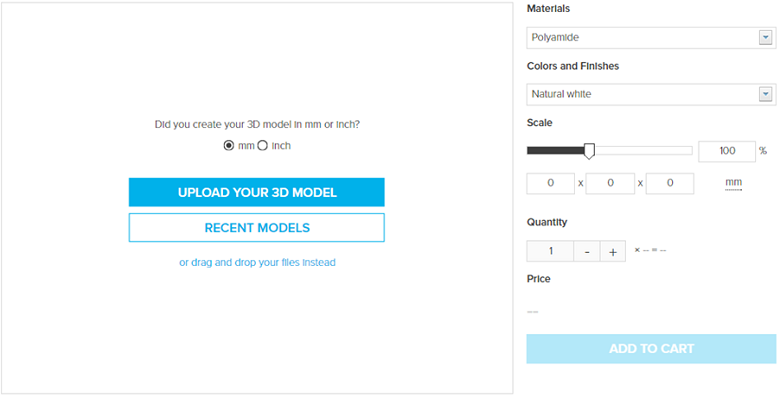 A Better Material Selection and Visualization
Our 100+ materials and finishes are now more accessible than ever. One simple click on the dropdown menu gives you an instant overview of all our materials, as well as a little image that depicts the material or finish, accompanied by the price of the 3D print in that material or finish. It can't get any easier than that.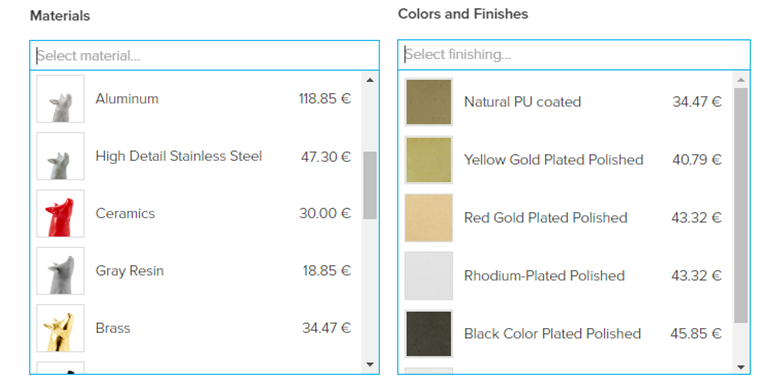 A Cleaner Menu
Additional tools are now accessible via the menu icon on the top left corner of the preview image. In this menu, you will find options to:
Share your model with friends and colleagues
Upload a new model or open a previously uploaded model
Switch the grid below your 3D model on and off
Switch the section view of your 3D model on and off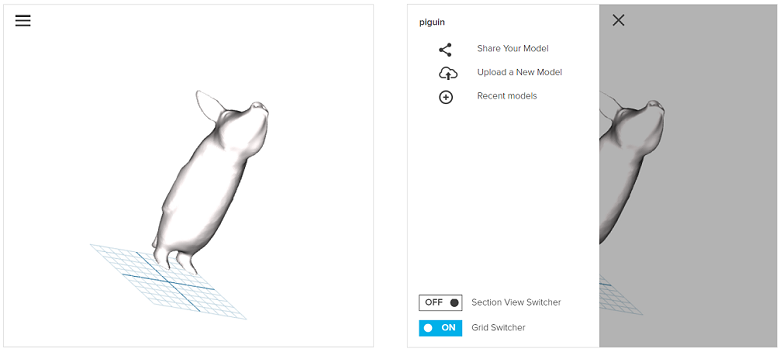 Powerful Features
We didn't want to compromise on functionality with a sleek design. That's why our powerful tools are still in place:
Scaling Tool: You can change the size of your 3D print with our handy scaling tool. The price for all materials will instantly be updated.
Quantity Counter: Do you need several copies of the same model? Then adjust the quantity of prints that you need. You will instantly see a price reduction for most of our materials. Our general rule is that the more copies you get, the higher the price reduction will be. You can learn more about this feature here.
Accessible to everyone: Of course this tool stays accessible to everyone. No registration or login is required to get your personal, instant price quote.
Multiple Upload Tool: Did you always want to upload more than one file at a time? That's perfect, because our multiple file uploader is great for just that. You can upload up to 20 3D files in one go and get handy tools to apply your preferred printing settings to all uploaded models. You can check out this feature here.
Enough of the talking, time to check out the new upload page and see the difference yourself. See instantly how much a professional 3D print of your design costs in over 100 materials and finishes.

Do you like the new look of our upload page? Which features would you like to see next? Let us know your thoughts in the comment section below!