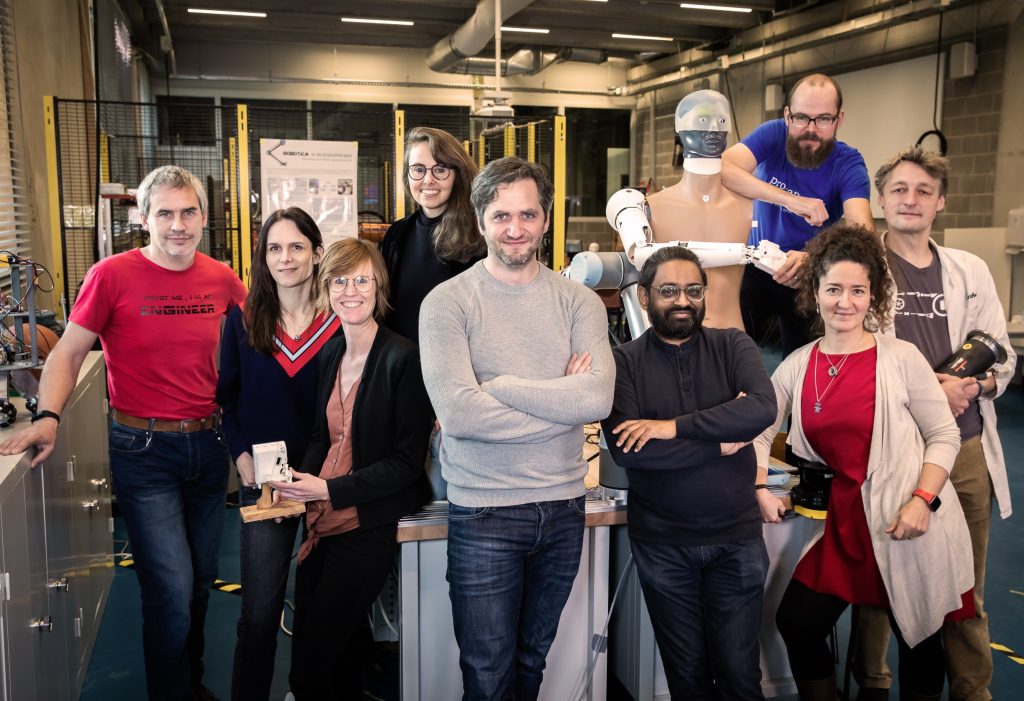 Transformative TV: 3D Printing Helps Create New Realities For People With Disabilities
Lien is a rock guitarist with a degenerative spinal condition who used to play seated on a box in a corner — now she commands the stage from her throne. Catering manager Debby was born without a left hand — today, she serves tables as efficiently as any of her waiters. Two very different dreams have become reality. And the team at Materialise Mindware used 3D printing to help make it happen.
Kristel Van Den Bergh, Director of Innovation, and Roman Plaghki, Design Engineer, were invited to take part in Team Scheire. The Belgian TV show brings together engineers, designers, and programmers, to solve everyday challenges experienced by people with disabilities.
Watch our behind-the-scenes video:
"Team Scheire uses emerging tech to make an impact for real people with real-life problems," said Kristel. "We worked closely with Lien and Debby to use 3D printing to meet their very specific requests."
Complete with eye-catching 3D-printed skulls, Lien's transportable throne enables her to play any gig with confidence, and includes a twin-guitar backrest, easy-to-use effects pedals, and even a cupholder!
Debby has a lot more than one drink to look after when serving her customers. So, the Mindware team 3D scanned her arm and created a customized sophisticated device that can be tightened to ensure Debby can hold her serving tray with precision and set an example to her waiters.
"It was really satisfying to help both ladies and see how they transformed," said Roman.
Team Scheire was a full-time project for Kristel and Roman, who worked around regular business hours to create the perfect devices for Lien and Debby.
It was really satisfying to help both ladies and see how they transformed. 
– Roman Plaghki, Design Engineer, Materialise
3D printing brought both projects to life. Kristel added: "3D printing enables you to create precise components and move from design to finished product really quickly. If we can imagine it, we can make it. That's what made these dreams come true and, for me, what's so great about working with engineers and creatives who breathe 3D printing. It's a real honor."
How could you use 3D printing to make a difference? Upload a model on i.materialise to get started.