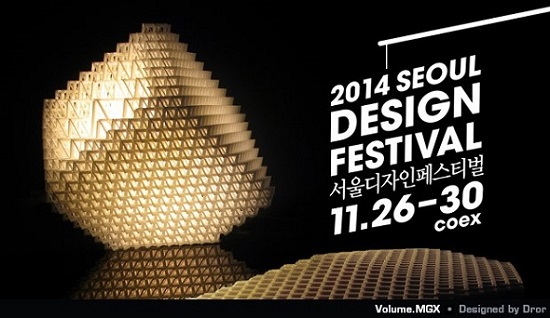 .MGX Sets the Scene at the Seoul Design Festival!
by Yui Takahara | November 5, 2014
This month, .MGX goes to the Seoul Design Festival. To get ready for the festival's opening, the DDP Design Lab (Dongdaemun Design Plaza) will display the Gamete.MGX by Xavier Lust, Volume.MGX by Dror, Solid S1 by Patrick Jouin and the AI.MGX by Assa Ashuach. From November 5th to 25th, you can find these items at "3D Printing Design Exhibition: <MGX>" at the Gallery Café, Design Lab 2F at the DDP Design Lab.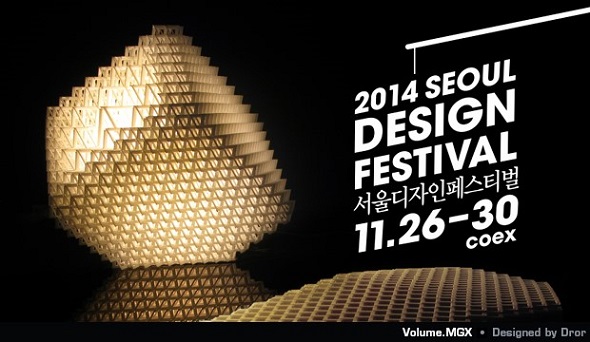 The venue of the show-opening, DDP Design Lab (Dongdaemun Design Plaza), is Seoul's modern icon designed by the world-famous architect Zaha Hadid. This futuristic architecture is located at the heart of Dongdaemun, a historic district of Seoul that is also known for its 24-hour shopping centers and cafes. So don't forget to check out the building itself before heading to the Design Festival!
If you go to the Seoul Design Festival between November 26th to 30th, in addition to the .MGX items listed above, you can go to COEX Hall B – 35 to find Materialise 3D-printed design products such as dresses from Iris Van Herpen "Voltage" and "Escapism" collections.
Also, .MGX and i.materialise Director Miranda Bastijns will illustrate the power of customization through 3D printing in her talk about "Catwalk dresses and hearing aids for millions" on November 27th. Find out more information here.
Even if you can't make it to the event, you can still browse (and buy!) part of the principal collection of .MGX on our Boutiques page. Hope to see  many of you soon in Seoul!