.MGX at Salone: new lamps by Batsheba, Xavier Lust and Wertell Oberfell Platform
by Joris | April 26, 2011
Our colleagues from .MGX attended Salone. They were at Euroluce and introduced 4 new 3D printed lamps. 2 lamps, the Quinn & the Gamete, were new versions of designs already in  the .MGX collection. The two other lamps are completely new.
First off we have the dodecahedron, Quinn floor lamp by 3D printing pioneer Bathsheba Grossman.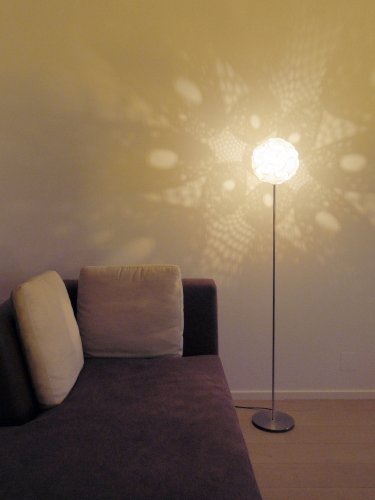 "Tree seeds blowing in the wind" was the inspiration for Xavier Lust"s Gamete lamp.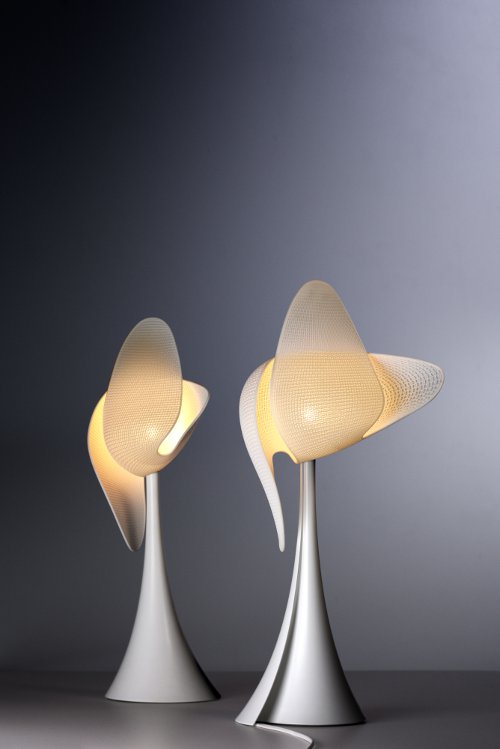 The Diatom by Wertel Oberfell Platform.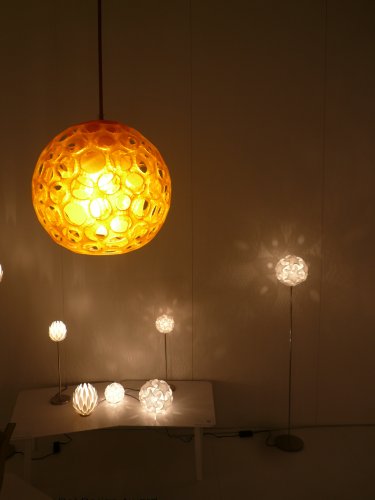 And a last surprise addition, the otherworldly Algue lamp by Xavier Lust. "Algue, an ornamental lamp, seems to ondulate following the streams and moving fluids that surround us… Algue is a lit evocation of the abyssal deapth of the oceans."