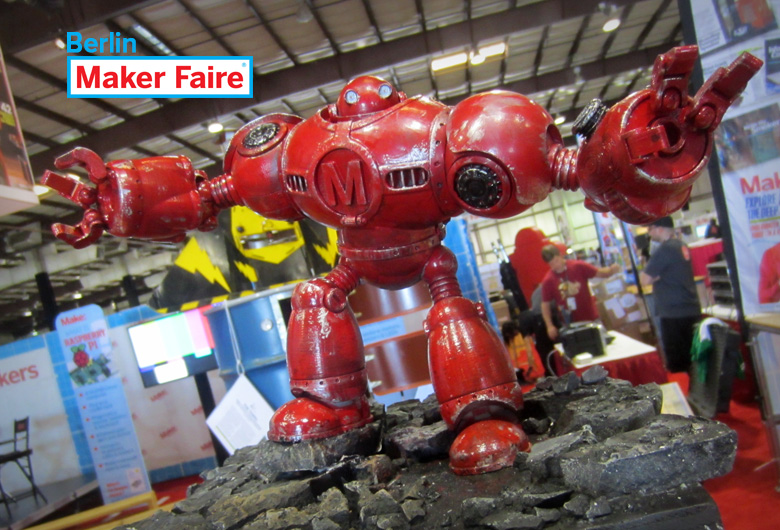 Meet Us at Maker Faire Berlin From September 30 – October 2
by Fabian | September 13, 2016
Join us at Maker Faire Berlin from September 30 – October 2! We welcome all people interested in 3D printing to come visit us at our booth and learn more about the possibilities of this great technology. We will present our 3D printing materials and services and will be available to discuss your 3D printing projects and business ideas.
The Station Berlin is preparing to welcome makers, designers, artists, and entrepreneurs interested in the latest developments in making, learning, crafting, inventing and tinkering – and of course: 3D printing.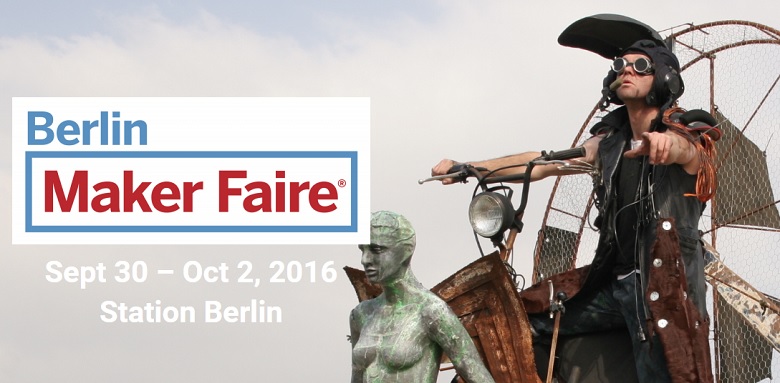 Much more than just a trade show, Maker Faire Berlin brings together tech enthusiasts, crafters, homesteaders, scientists, and garage tinkerers of all ages and backgrounds. The aim of Maker Faire is to showcase inventions, creativity and resourcefulness in a family-friendly atmosphere. Come stop by our booth (hall 1, booth 38) so you can:
Learn more about our online 3D printing service and see a selection of objects that were 3D printed by i.materialise.
Meet and talk to our team: discuss your own ideas and projects with us. We will answer any questions you might have about how to 3D print your design.
See, touch and feel our 3D printing materials, including new aluminum option.
Meet fellow designers, makers, entrepreneurs and people interested in 3D printing.
We will also give a presentation about 3D printing basics from 2.15 pm – 2.45 pm on October 1 (the presentation will be in German). You can find more information about it here.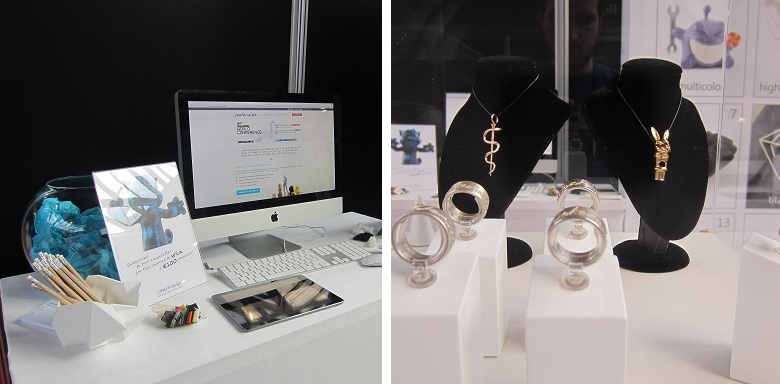 Maker Faire Berlin at a glance:
WHO: Everyone interested in making things, including designers, makers, hobbyists, and novices, is welcome to attend.
WHERE: Station Berlin, Luckenwalder Str. 4-6, 10963 Berlin, Germany
WHAT: Learn more about the Maker Faire here
WHEN: September 30 – October 2
HOW: Get your tickets online here
Stay up to date whenever we visit a 3D printing event near you and see exclusive photos and video from the fairs: Simply like our Facebook page or follow us on Twitter! We will also be handing out some free tickets on our social media sites soon!