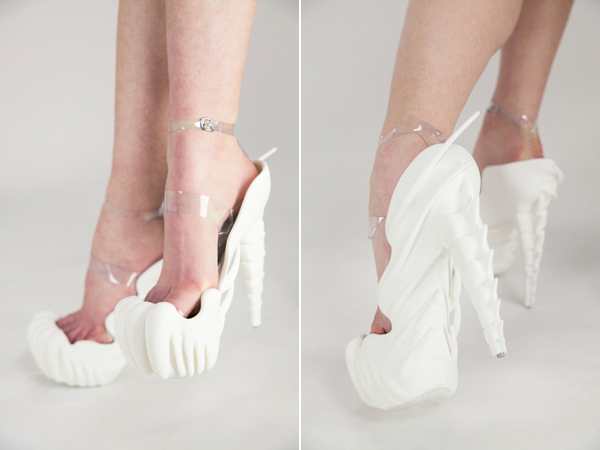 Meet Manuel Vogel's 3D printed 'Bone Shoes'
by Tatiana | August 30, 2013
Manuel Vogel's 'Bone Shoes' are the last 3D printing' pair we're presenting this week. Why he chose this technology?  "I'm fascinated by the freedom and possibilities of 3D printing. "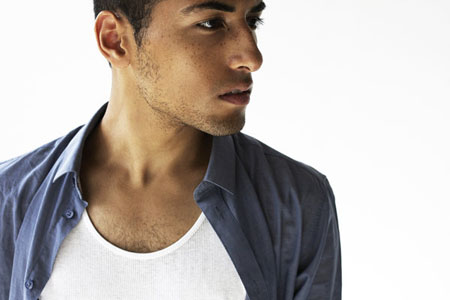 Manuel Vogel, a German Fashion and Industrial designer is born in Sao Paulo, but based in Berlin. " The shoes are part of my diploma project called FABRIC FUTURES. I wanted to show the aesthetic and complex side of free and organic forms, such as bones. Therefore I realized digital solids with oversized claws and gills in front, striking ribs along the side of the shoes and a spine-structured heel. I am fascinated by the freedom and possibilities the 3D printing technology is offering and I am convinced that it is one of the most promising technologies of the future ."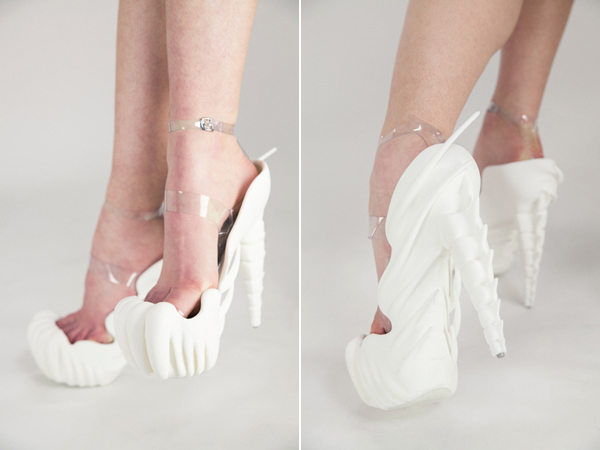 He decided to design the shoe in polyamide. Manuel: "This is known as a very light, strong but also rigid synthetic-material. The most important criteria by choosing this material, is that it is recyclable by not loosing its quality and characteristics. This point was one of the first conditions I set as part of my manifesto, before realizing my diploma project FABRIC FUTURES.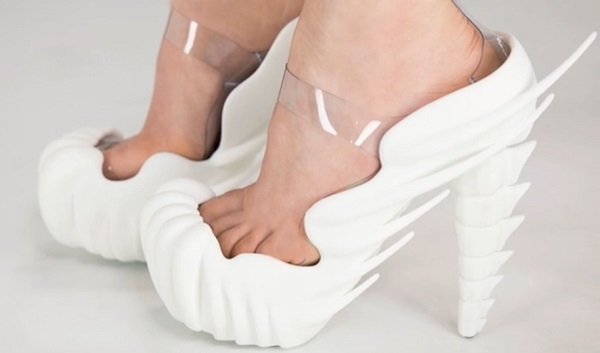 You can see his diploma collection in the following video, his 'Bone Shoes' are featured at 1:59.
At i.materialise we love featuring your designs.  Put it in the gallery or send an e-mail to tatiana.dewee@materialise.be to be featured on the blog.