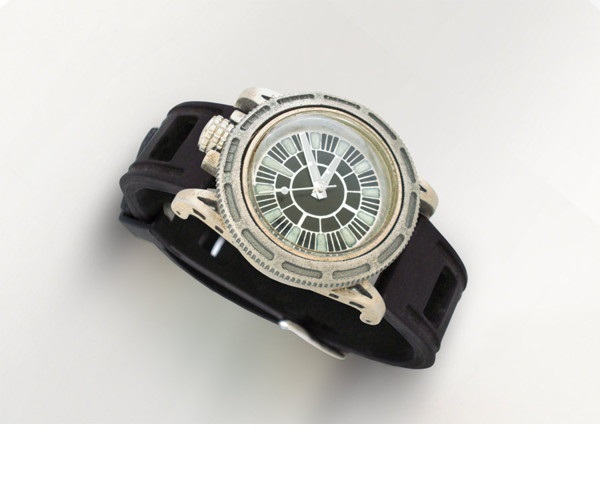 10% Stainless Steel Discount
by Tatiana | July 8, 2013
Stainless steel is one of the cheapest material of our steel family. And it even gets better :  from today 08/07 through 04/08 you get a 10% discount!
COMPETITIVE PRICING
At i.materialise we offer very competitive prices for stainless steel: for models up to 5 cm³ volume you pay $35.00 for non gold plated colors and $41.00 for gold plated colors. For every extra cm³ above 5 cm3 -till 40 cm³- you pay $8.00 extra. For every extra cm³ above 40cm³ you pay $7.5 extra. For compact models we have a discount: The more material you have within the imaginary box around your model, the bigger your discount becomes for the same model volume. Check out the material page for more information.
DISCOUNT
To sweeten the deal even a little more, we're now offering a discount from today 08/07 through 04/08! Just go to the 3D print lab, upload your design and use the following code when you're proceeding to check out: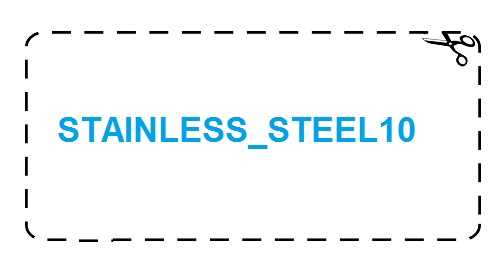 FINISH IT
Stainless steel is perfect to give your design extra character. The material looks a little pitted and robust and is often used for scale models, jewelry (but be aware of skin irritation) and decorative models. Every design needs it's own material and finish, so that's why we offer different options regarding stainless steel. The color of the material itself is silver colored. The material is polished by default. Unpolished spots like tiny holes stay darker than the polished surfaces. Other finishes are medieval pewter,wheat penny and a gold finish is achieved by dipping the model into a gold bath.

From the left to the right:old silver,wheat penny medieval pewter, gold plated and Gold plated polished.
ACTION
Do you want to see how your designs get 3D printed? check out our Youtube video:
If you want to see and feel all our materials with your own eyes; order some samples! It's the best way to get a good sense of the materials. You can buy a basic sample kit or seperate samples.