Making some room for the next community manager
by David | July 13, 2012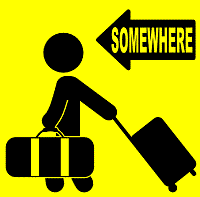 As with everything in life, something has a beginning and an end. Today is the day where my chapter as community manager at i.materialise ends, and a new one starts elsewhere. For those of you that know me, you'll know about my creative background as an artist and it is exactly this what I'll be going back to. As much as I've enjoyed this wonderful community and my lovely colleagues, I've made the choice to move on as an independent artist. I will be like in the past, cooperating with creative companies from the gaming industry, film industry and advertisement industry.
To find out more about what I'll be doing and who I'll be working with, it's best to visit my website: www.lucidussomnium.com in the near future as it will undergo lots of important changes and will be updated with brand new projects and artwork. From there you'll also be able to follow my work on all sorts of social networks.
For now, I'll wish all of you in this wonderful community all the best (keep putting your awesome work in our gallery!) and the same goes to this amazing 3D printing service that I've had the honor to work for.
For the last time… your community manager,
David Arroyo