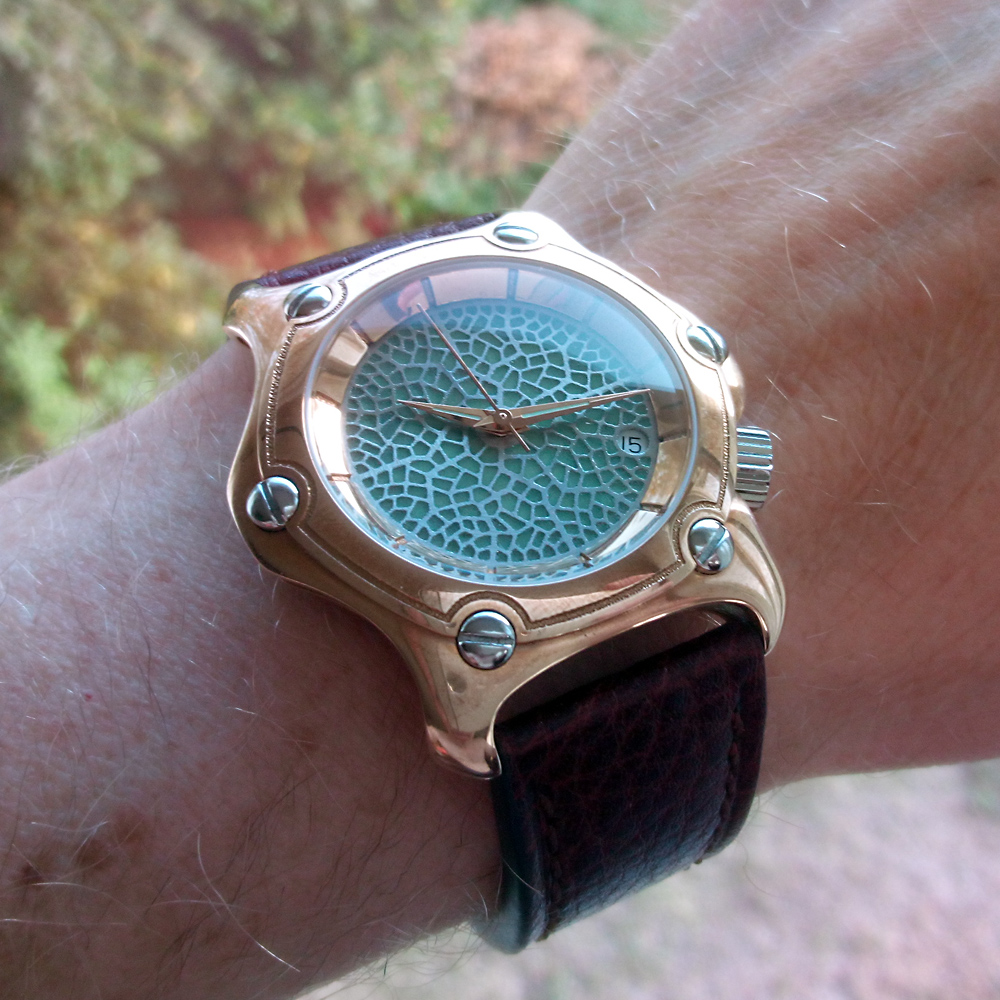 Why Not Make Your Own? From Watch Collector To Watch Designer
by Maddie | March 2, 2022
Five or six years ago, Juha Savisalo started dabbling in a new hobby: collecting and repairing old mechanical watches. As his interest grew, he thought, "Why not create a design of my own?" And that's what led him to 3D printing watch components through i.materialise. Read on to learn about Juha's process of creating the watch, why he opted for the methods he chose, and more.
Hi Juha, thank you for sharing your 3D printing story! To start off, how did your interest in mechanical watches begin?
It all started with a Seiko watch that I bought. It sparked an interest in the mechanical side of watches, and I began to buy some old ones. That's when I realized that these old mechanical watches need to be serviced from time to time — they need to be completely disassembled, cleaned, and lubricated. It would end up costing a lot of money if I had to send every watch to a specialist to complete the process, so the only possibility was to try it myself. Now I can do so quite well. It's been very, very interesting.
At some point, I began to think that it would be nice to try and create something of my own. And that's how I ended up printing this design.
Is this your first 3D-printed project?
I actually worked for a company that imported and sold 3D printers for ten years. So, I printed quite a lot of demonstration models during that time.
I've also 3D printed a few projects of my own, starting with a replacement part for my headphones. Then, I moved on to printing parts for watches. My first design was mostly in plastic and printed with another company, but it included hands 3D printed in High-Detail Stainless Steel that I ordered through i.materialise. I wasn't thrilled with that design, but it was clear that creating my own designs with 3D printing would work, and I was very happy with the quality of the printed hands.
From there, I worked on my latest design, which I also printed with i.materialise in Bronze and Stainless Steel. It was a simple choice to use i.materialise again because you can't find that level of detail in 3D printing anywhere else.
What made you turn to 3D printing for this project?
As I mentioned before, I had a background in 3D printing, so I was very familiar with the technology. But aside from that, there are a few reasons why 3D printing was the best choice.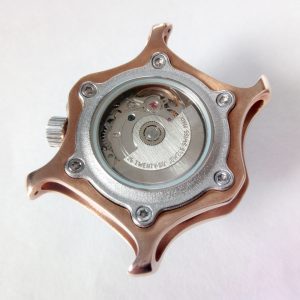 First of all, creating these components with any other method requires a lot of time and skill. 3D printing is relatively easy to learn, quick to complete, and more affordable. 3D printing also offers design freedom. You don't have restrictions created by, let's say, tooling properties or molds.
I ended up using i.materialise for three main components in this design. The Bronze case uses the Lost Wax Printing and Casting method, and the case back and dial are printed in High-Detail Stainless Steel. I then filled the mesh dial structure with a luminous material and bought the rest of the components separately.
How would you describe your experience — from ordering to the final result?
My experience with i.materialise was very smooth. I sent a couple of questions to the support team both before and after ordering, and their answers were quick and helpful. I was also happy with the printing times. There were no delays. And finally, the printing quality is excellent. I can't wish for anything better.
Once I had all the parts in hand, I actually had some difficulties, mainly caused by the fact that I wasn't completely sure about what kind of tolerances I should use when designing parts. It was a lot of extra work to make the pieces fit perfectly together and to make the watch mechanisms fit inside the case, and so on. But once everything was together, the rest of the assembly went very smoothly. And I learned a lot, so I expect the process will be much easier next time.
What's coming next? Do you have any other 3D-printed projects in mind?
I'm thinking about printing a new watch design. I'm interested in the concept of a one-hand watch with a 24-hour dial. I'm looking forward to trying this concept out with i.materialise.
Thank you for the chat, Juha! We look forward to seeing your next watch.
Ready to elevate your hobby with designs of your own? Upload a 3D model today.