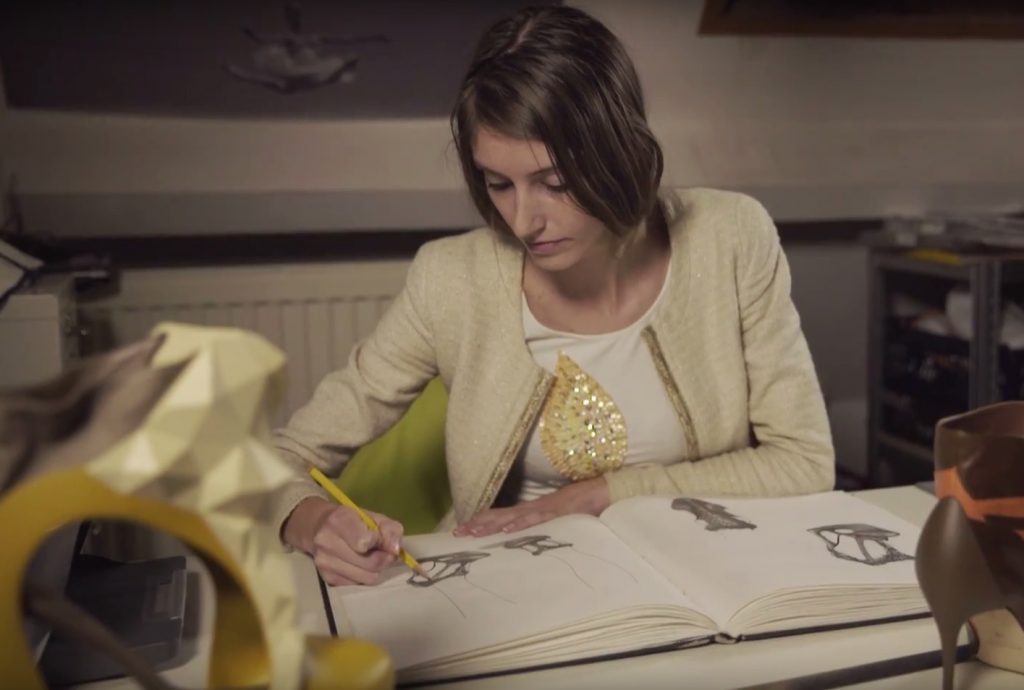 Designer Portrait: Stunning Footwear Created by Shoe Designer Katrien Herdewyn
by Fabian | November 2, 2016
Katrien Herdewyn, a shoe designer with a background in engineering, material sciences, and nanotechnology, is blurring the lines between science and fashion. This talented Belgian designer creates stunning footwear by relying on traditional craftsmanship skills as well as cutting-edge technology. For our latest video interview, we met up with Katrien to learn more about the passion that drives her.
Katrien Herdewyn's fascination for shoes started at a very young age. At four years old, Katrien built a shoe shop in front of her garage and spent hours underneath tables in aisles to look at the shoes of people walking by. In 2010 she graduated as a civil engineer with a Master's degree in Nanoscience and Nanotechnology at the University of Leuven. After her studies, she started a Ph.D. in Sciences, in combination with studies in Footwear Design at the Academy of Fine Arts in Sint-Niklaas.
In 2014, Katrien decided to start her own commercial shoe label, Elegnano, after being featured in countless exhibitions, fairs, and fashion shows. The starting phase was a mix of fun, excitement, and uncertainty: "Everything was new and at the same time you have to make decisions that really matter. And if you make a mistake, there's no one else to solve it." Nevertheless, the Belgian shoe designer never regretted her decision: "For me, this is really my dream. It is rewarding to see the whole process from design to selecting the materials to seeing the first finished shoes."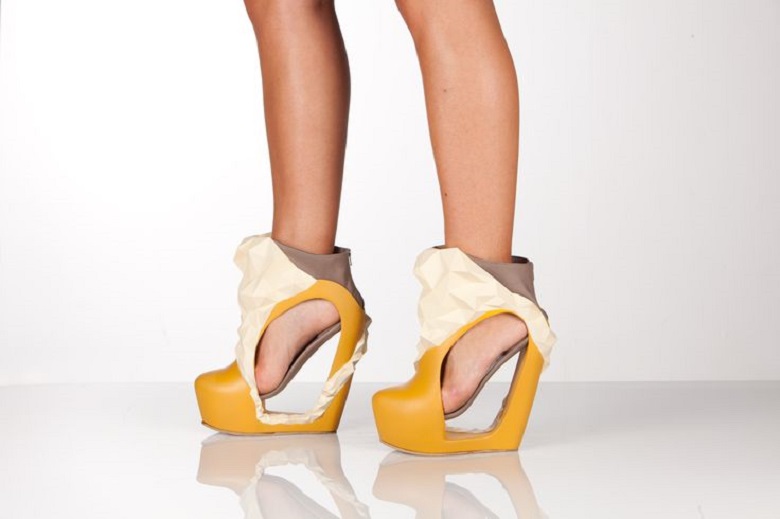 The idea behind this label is to combine Italian craftsmanship with high-tech innovation. The contemporary and innovative nature of Elegnano is emphasized by the use of modern technological developments such as 3D printing and nanotechnology:
"With my background in engineering, I try and combine new technologies with traditional craftsmanship. I believe this is where the future lies. 3D printing offers so many possibilities; you can do anything you can imagine. But when it comes to shoes, a designer always has to take into account that you have to be able to wear and walk in the shoe. I want to design shoes that are high tech and high fashion at the same time."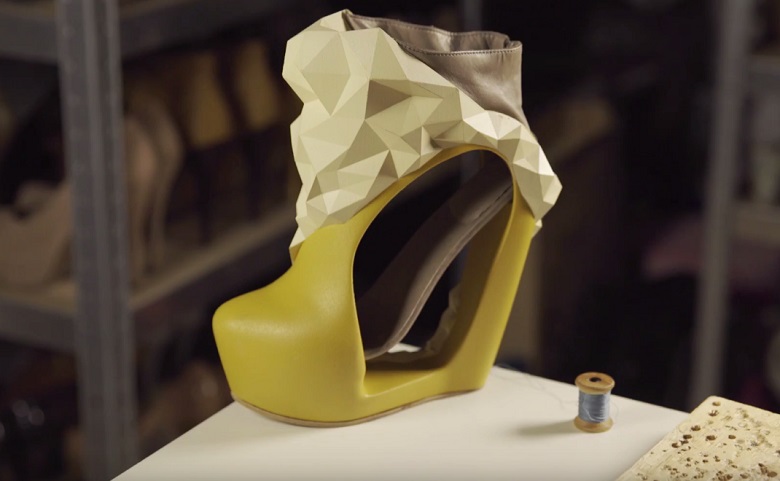 Ever since she started her own label, Katrien's life has become way busier: "Now my job is very versatile: one day I design shoes, I visit my factory in Italy, we produce prototypes, we follow up the production and of course sales and marketing, etc. And of course, I also need to create a new collection every half year."
Over the years Katrien has not only designed but also acquired quite a few pairs of shoes herself: "I don't know how much shoes I own now, but over a year ago I owned 150 pairs of shoes. Now that I have my own collection, I don't have to buy new shoes anymore. But I wear all of them. I mean, I know where I bought them and they all have something special. I only buy special shoes that have a special meaning or a special design or come from a place I enjoyed being at.
Are you also interested in printing your own designs? If you don't know how to create 3D printable models yet, you can get in touch with our freelance 3D modelers. If you have a 3D file that is ready to go to the printer, upload it here, chose your favorite material, and get an instant price quote.