Join Us for Our Hands-On 3D Modeling Workshops on April 25th in Leuven, Belgium
Everybody's talking about 3D printing but, as a newcomer to the field, knowing where to start can be tough. There is a large range of software to choose from and not all of them are very beginner-friendly. That's why we decided to launch two workshops as part of the Materialise World Conference on April 25th. In one action-packed day you will get introduced into the exciting world of 3D printing and you will learn the basic skills needed to create your own 3D model.
We welcome all people interested in 3D printing who have little to no knowledge of handling 3D modeling software. At our headquarters in Leuven, we will welcome you to design your first print and show you the possibilities of this great technology. In addition to the workshops, you will have the chance to discover more about the 3D printing materials and services we offer, get a peek at our production facility, and network and discuss with our team and your fellow participants.
Our two workshops are for anyone who fantasizes about creating objects but isn't sure exactly where to start. We'll kick off the day with a brief introduction to 3D printing and i.materialise, followed by our first workshop on how to use TinkerCad, a free online modeling application. Deepak Mehta (3dee.be) and Hilde Sevens (Autodesk) will show you how you can design your own 3D printable candleholder in this user-friendly program.
Deepak Mehta has been involved in 3D printing and education for the last 5 years: from organising TEDxYouth@Flanders to giving workshops and demos at any event where kids and youth gathers. His passion led him to co-found 3Dee, the first 3D printing retail experience store in Antwerp: the place for inquisitive minds to go with their questions, lowering the barriers to 3D printing. TinkerCad is his tool of choice because of its simplicity, but at the same time laying the correct foundation to grow onto more professional tools.
After a lunch break, Frederik Bussels (Visualize-to.be) will show you how to create jewelry in a more advanced software called MODO. We will then take a guided behind-the-scenes tour through our production site in Leuven and finish the event with a networking drink.
Make sure to secure a spot for our two workshops on April 25th:
WHO: Everyone – including designers, independent business owners, makers, hobbyists, and beginners who are interested in learning more about 3D printing and 3D modeling – is welcome to attend.
WHY: This event is a great way to learn 3D modeling software from experienced instructors. You will also learn more about our services, our print-ready materials, and connect with people as passionate and curious about making as you are.
WHERE: Materialise HQ, Technologielaan 15, 3001 Leuven, Belgium
WHEN: April 25, 2015. 9 am – 6 pm (Belgium time, GMT+1)
HOW: Simply register for this event on our Materialise Work Conference page to secure your spot.
The early bird catches the worm, so get your one-day ticket now with our early bird discount. Early bird ends February 28th! You can also buy a weekend ticket and join inspiring conferences and presentations in Brussels on April 24th. Tickets can be purchased here or, for more information about the Materialise World Conference, please see our event website. Please be aware that the workshops will be held in English. Food, drinks and a small 3D print are included. As hotels will fill up quickly, we recommend visiting this website before March 15th to take advantage of preferential room rates.
Overview of our program on April 25th in Leuven: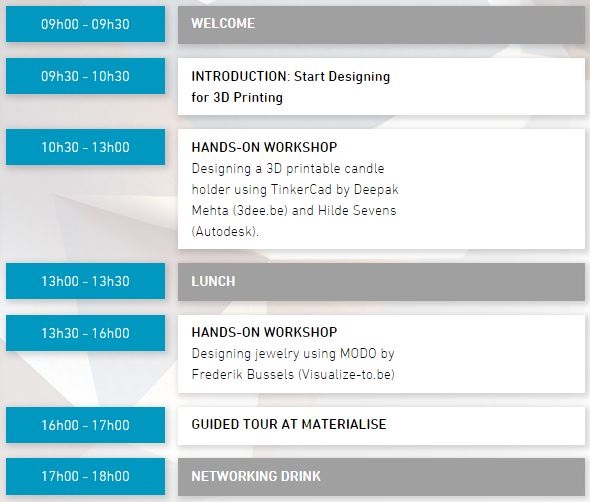 Participate in hands-on workshops and learn how to design 3D objects.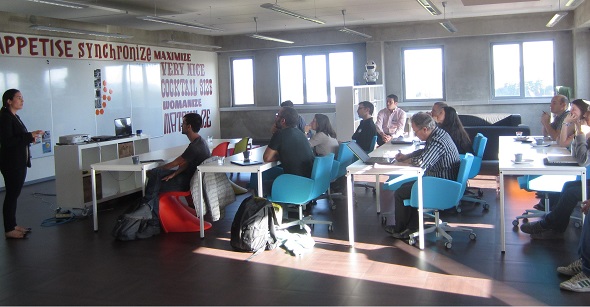 Visit our facility and learn more about 3D printing technologies.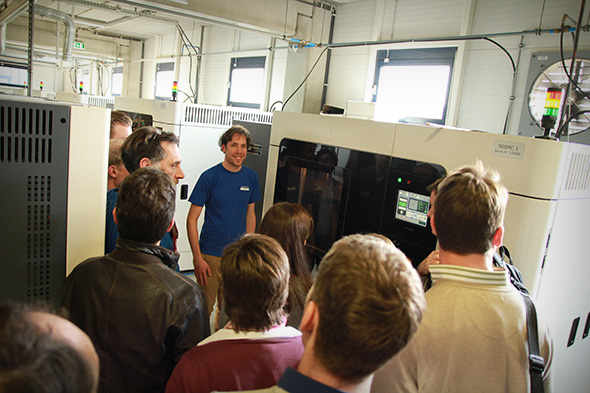 Meet fellow designers and people interested in 3D printing.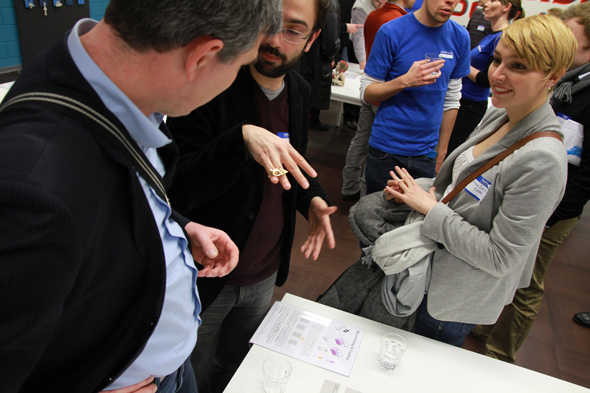 Recommended Articles
No related posts.