Jennifer's Two-Faced Medallion
by David | November 15, 2011
Dutch artist Jennifer Hoes has recently 3D printed a very nice set of stainless steel medallions at i.materialise. The medallions showcase the many faces of the artist in an attempt to remind us of the many faces that we create for ourselves in these modern times. We create our different identities towards the outside world on a daily basis. From the face we show at work, to the face we put on at home, to the face we hide behind when we're online. It was this interesting fact of life that brought Jennifer to the Roman God Janus, famous for his two faces that represented the balance in society and who became the main inspiration for this work of art.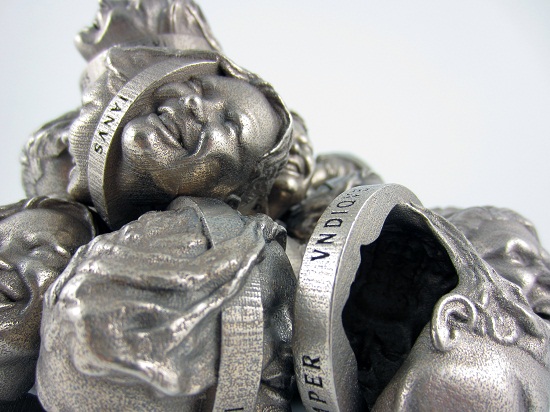 Jennifer shares five of her expressions with us: happiness, anger, sadness, fearful and neutral. The happiness and anger expressions are facing outwards while the mirrored image can be admired on the medallion's inside. The neutral expression has been 3D printed on the medallion's edge as a barrier between the two opposite expressions. On its border the words "IANVS SEMPER VNDIQVE MMXI" are engraved, meaning "Janus forever everywhere 2011". It's a great title worthy a great work of art.
For those of you who would like to see these works of art up close, they will be exhibited from 26 Nov – 8 Jan in Kunstzaal Van Heijningen in The Hague in a medal exhibition with 70 featured artists. Jennifer will show also 3 other medals at the exhibition. One called "WIJ ZIJN BROER EN ZUS" (meaning, We are brother and sister) printed in multicolor composite (monochrome) and another one, "GEBOORTE PENNING 2011" (meaning, birth medallion) cast bronze, from which the mold is cast with a print of the model in Prime Grey.
And if you can"t make it to the exhibition but still want to see more work of the artist, you can always visit her website at www.jenniferhoes.com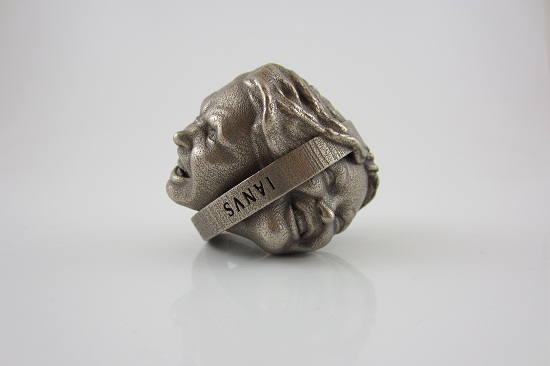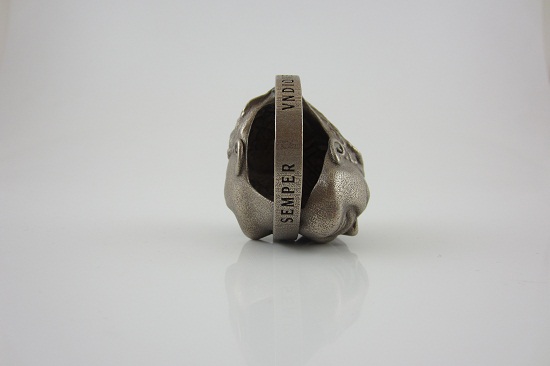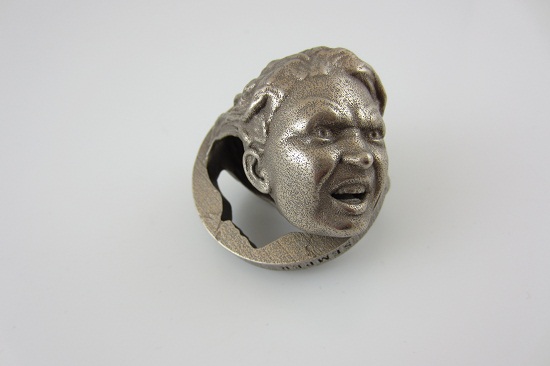 Do you think Stainless Steel is your cup of tea? Why don't you have a look at what we've already done with it in our materials page? Who knows… maybe you'll be the next great designer to showcase the power of this great material.