Iris van Herpen and Materialise in the Wired Pop-Up Store 2012
by Tatiana | November 29, 2012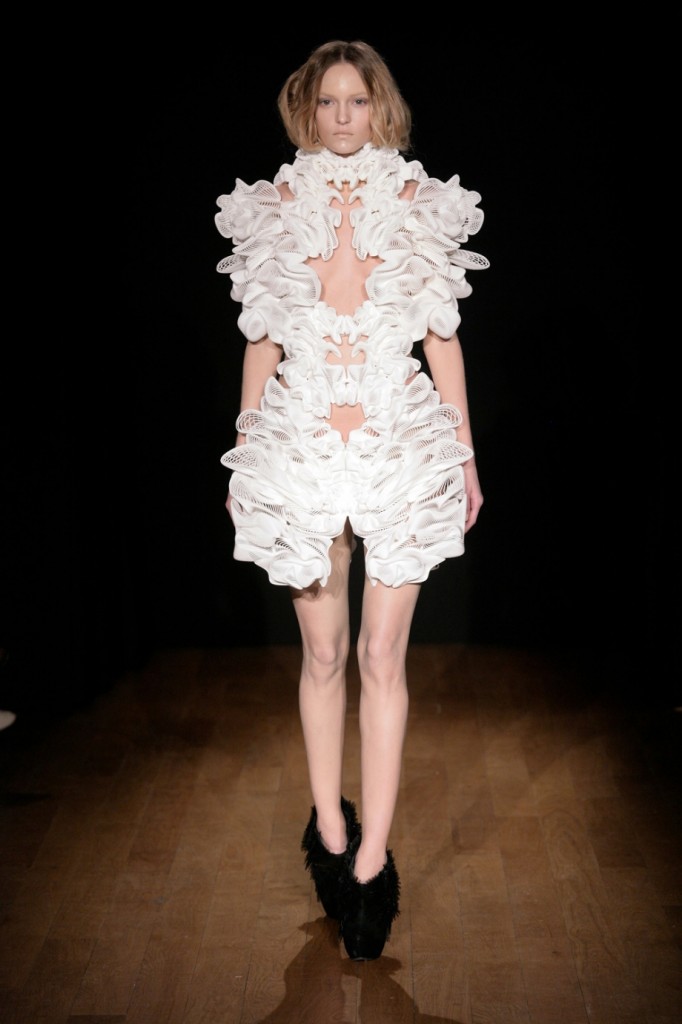 Tomorrow WIRED's 8th annual pop-up store will open its doors. Give your eyes a treat and check out Iris van Herpen's dress, 3D printed at Materialise.
This holiday season, one of van Herpen's most recognizable pieces – the Escapism Dress – is being featured in the Wired Pop-Up Store in New York City: a shop that offers a one-of-a-kind, interactive experience that takes holiday gifting to the next level.
BOUNDARIES
Proclaimed as the next Alexander McQueen, Dutch fashion designer Iris van Herpen is pushing the boundaries of Haute Couture with great success. Since starting her own label in 2007, Iris has picked up a string of awards, has seen her clothing worn by trend-setting celebrities such as Björk and Lady Gaga, and has had her 3D printed dresses named as one of the 50 Best Inventions of 2011 by TIME Magazine.
Stop by and check out the dress yourself at this address:
583 Broadway
(between Prince St & Houston St)
New York
Store hours:
11am-7pm
Closed Mondays
November 30 – December 23, 2012
Enjoy!