iMakr store officialy open in London
by Tatiana | May 2, 2013
From desktop 3D printers to 3D printed designs; iMakr London has got it all. We were present at the first opening night of the store in the heart of a creative London district.
For a long time the iMakr store in London didn't want to reveil the exact adress of the store, but just a few days before we finally got the adress. As an online 3D printing service we just had to be part of it.
The excitement was building up by letting the people wait a little longer then expected, but it was worth it. Sylvain Preumont, the French entrepreneur that founded iMakr, opened the store officially and welcomed the people.
The store was packed and everyone was very excited to see Sam Cervantes, CEO of Solidoodle 3D printers, Adrian Bowyer, founder of the Reprap, the 3D scanner from IIIDEvolution and lovely creations including some 3D printed necklaces by Mark Bloomfield and Dario Scapitta.
We had a small table to show some i.materialise designs and it was great to see all the 3D printing enthousiasts!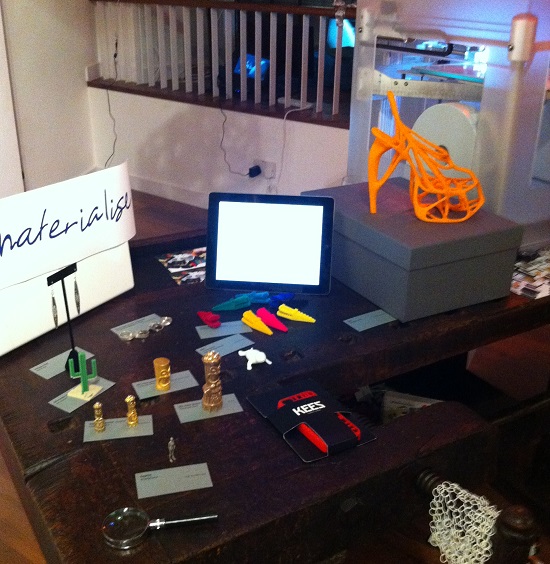 If you're planning to go: don't forget to get your complimentary discount card at iMakr London to try us out!
79 Clerkenwell Road, Farringdon, London
EC1R 5AR
www.imakr.com