3D Printing Architectural Models
by Joris | November 29, 2010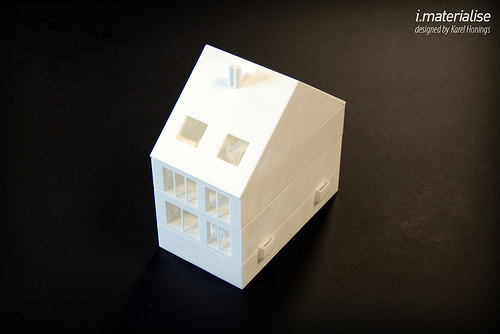 Karel Honigs made a 3D print of a house he was constructing together with his twin brother. They made it in polyamide and designed it so you could see both the exterior and interior.
To view our house in 3D before we actually started constructing it, we decided to design it in Google SketchUp. We, that"s my twin brother and I. Therefore, we called the project "The Brothers".
This 3D model is the symbol of our hard work and fine cooperation. We spent many hours working on the model since we started out with the 2D files we got from our architect.
What"s nice about our 3D printed model, is that it can be disassembled and viewed from the inside. We are really happy with the produced result. In the end the effort was well worth it.
— Karel Honings