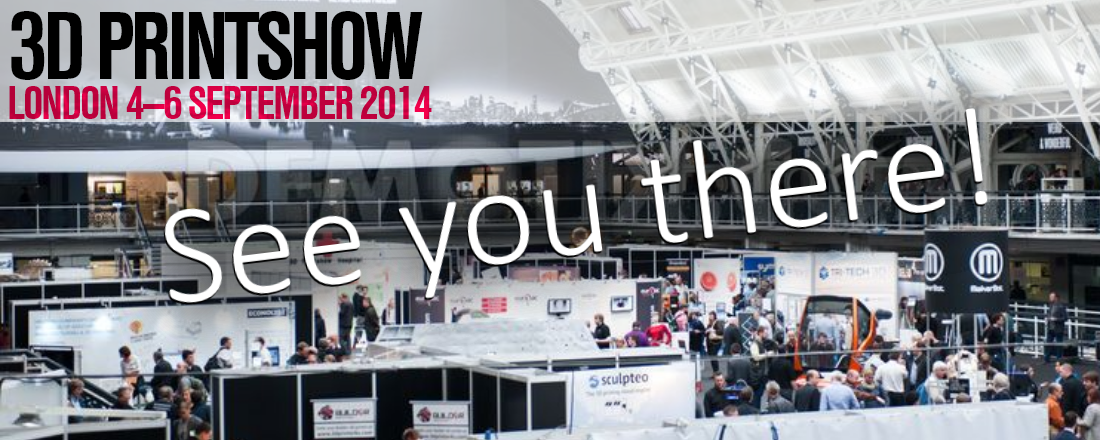 We're Set to Premiere New Multicolor Gloss Material and Free Software Talk at the London 3D Printshow!
London's calling, and the i.materialise team is set to attend the 2014 London 3D Printshow starting on September 04, 2014!
Our Community Manager will give two talks, and our outreach team is bringing along a hoard of 3D printed goodies for our booth (Booth D2.) Our two talks are:
More importantly, we are all set to reveal our radiant new material at our booth: Multicolor Gloss.
Read on for directions, details, and more information about the goodies we're bringing along.
Official Multicolor Gloss Premiere
This is the first time in the history of i.materialise that this material is available for public purchase. We are delighted to bring this material to the London 3D Printshow, where visitors can touch and interact with Multicolor Gloss in-person.
Multicolor Gloss is an alternative finish for multicolor, and comes out of the printer in full color. Gloss gives 3D prints a smooth, polished look. It accentuates curve detail, makes stress lines less noticeable, and intensifies dark or vibrant colors (i.e. reds look redder, black looks blacker.) Gloss finish is available in both multicolor and black-and-white "monochrome."
Projects that were printed in our new Multicolor Gloss material will be at the 2014 London 3D Printshow to highlight the latest in 3D printing technology.
Talks on Metal, Ceramics, and Free Software
To inspire Makers who come from far-and-wide to this large event, i.materialise will also host two talks:
FRIDAY 5 SEPTEMBER /16.00 / OPEN STAGE
3D printing isn't just for plastics. This presentation covers how metals and ceramics are 3D printed, and the best design tips for these materials. Metals discussed include titanium, gold, bronze, silver, brass, and steel. Ceramics discussed are glazed and food-safe. Questions will be answered at the end of the panel.
SATURDAY 6 SEPTEMBER /15.00 / OPEN STAGE
The most common question people send to i.materialise is "where can I get a good, free 3D design software?" This family-friendly panel provides an in-depth review of some of the best free software for 3D printed architecture, jewelry design, mechanical design, action figures, and more. Questions will be answered at the end of the panel.
For more information about software, check out Roxy's Tutorial Thursday series and our free software page.
Goodies at Our Booth
A table full of our 3D printed items to touch, photograph, pick up, and interact with.
Free i.materialise merchandise
Enter to win one of our mystery!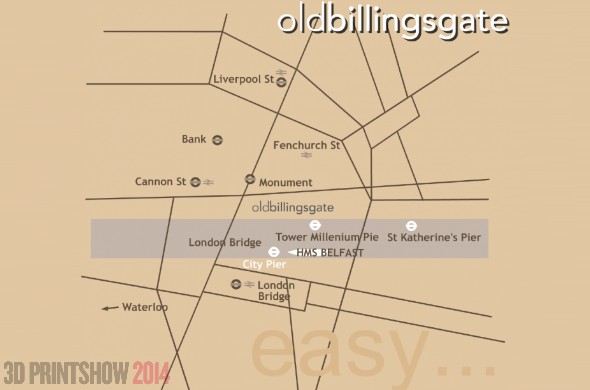 Directions:
1, Old Billingsgate Walk,
16 Lower Thames St,
London
EC3R 6DX
020 7283 2800
Come stop by our booth (Booth D2 in Old Billingsgate Walk, London) for cool freebies, to touch the prints, tand answers to your burning-hot 3D printing questions!