i.materialise meets Fablab iMAL
by Tatiana | September 20, 2012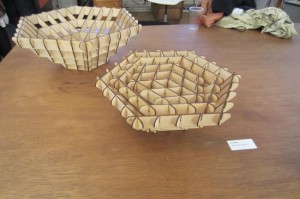 i.MAL ( (interactive Media Art Laboratory), has just opened the first Brussels based FabLab which offers a digital manufacturing workspace. i.materialise is very happy to offer every designer a discounts of 10%.
I was a bit curious about the opening of the FabLab.iMAL, because I really didn't know what to expect. But as soon as I entered the building it became clear to me; this lab is amazing! It breathes creativity and it's perfect to brainstorm with other designers/ inventors. It's not just a lab full of designers just designing anything, they also support a good cause: they really want to attract young people with innovative and fun activities to make technology and science career fields more popular. To support this mission we are very happy to give designers of Fablab a discount of 10%.
Watch the pictures below to get a better view on the lab.
FabLab.iMAL follows the MIT fablab charter, is integrated with the network of european fablabs and collaborates with engineering schools fablabs.