High Detailed Stainless Steel: it's all in the details!
by Tatiana | December 17, 2012
For more than two months now, people are testing our high detailed stainless steel. The results are ashtonishing and the feedback is very positive. Read the guidelines from the designers and get inspired to try it out yourself!
High detailed stainless steel can be situated between silver and titanium. Designers use the material for jewelry or other designs which ask for very small details.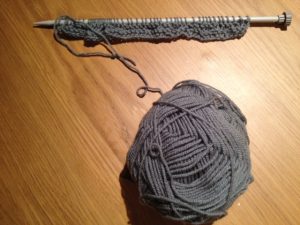 KNITTING
Ras Leaudevie, a Belgian designer, got inspired by knitting knobs. His design is full of symbolism and looks really fancy on knitting needles.
If you're looking for needles 2.0, this must be the perfect pair. Leaudevie: "You can't compare it with other materials, the details are amazing. The only thing you need to count in from the beginning, as for other metals, is the shrinkage allowance."  So always make sure you read the design guide before going wild with your design.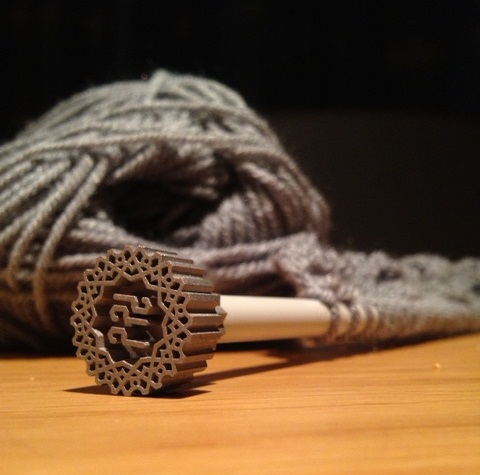 Da Capo tested the material for one of their rings. "The price is relatively higher than other metals, but it's a very fine material. Compared with printed titanium it is noticeably crisper in detailing and accuracy of the patterns we use. We're looking forward to see the two other pieces we printed."
The good thing about high detailed stainless steel is that the prices are mostly less expensive than titanium and the strenght of the material is more or less the same.
"I've chosen the high detailed stainless steel because it is very strong and thin details are possible. I am very satisfied with the result you have sent me. It is beyond my expectations," tells Swiss designer Adrian Gögl. He designed an anchor in high detailed stainless steel: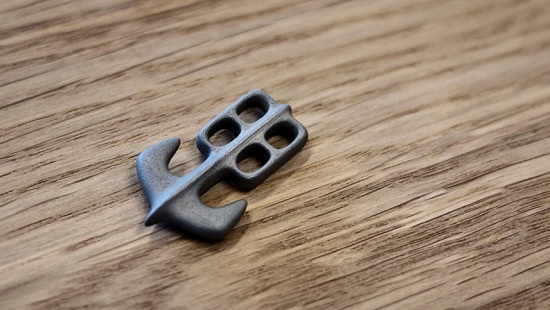 Roman Lukin printed a test sample of a complex gear used in scientific research.
These are just some of the designs ordered in high detailed stainless steel. Feel like designing in the material as well? Take a look at the material page and the design guide. Have fun designing!