3D Printing Functional Robots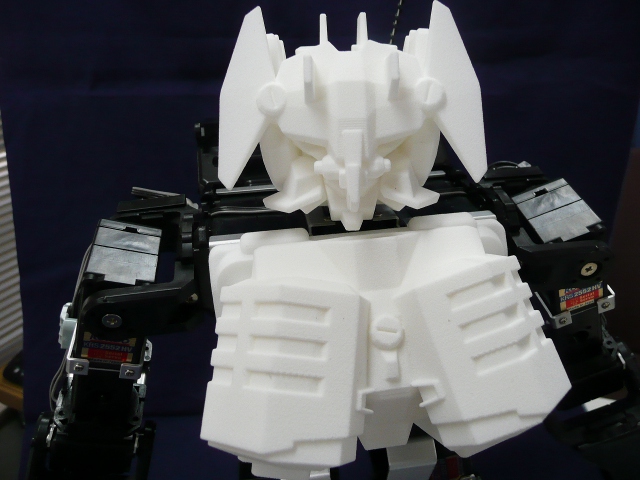 How futuristic do you need us to be, really? For months Hiro (our business development guy in Japan) has been working on an area that is very important to us here at i.materialise: using 3D printing to customize robots.
We think that in the coming years two technologies that are ripe for democratization are robots and 3D printing. To combine both of them into one service is irresistible to us. Because of this Hiro has been doing extensive research on what people that have robots at home need.
A few months ago robotics enthusiast news source Robots Dreams already posted a review of some of the parts we had made back then. Check it out below.
This gives you insight into one of the consumer robot areas that we are exploring. Our initial baby steps back then consisted of creating, together with a customer, some customized faceplates and other robot parts using SLS. This let the customer create a custom unique version of his Kondo robot. Last year I went on vacation to Japan and made a pilgrimage to the Kondo Robo Sports store and was blown away by the advanced functionality of these bots and the well developed community around them. Check out this Robot dance video to show you how versatile these bots are.
Hiro has also found thought leaders and skilled enthusiasts that want to push this technology forward. We however have been unable to find a similar number of skilled people outside of Japan.
So we are looking for you. Are you a robotics enthusiast with good 3D modeling or CAD skills? Do you own or are you building a consumer friendly robot such as the Roomba, WowWee Robotics, a hexapod, Kondo, etc.? Would you like to customize the look and feel of your robot or add functionality to it using 3D printing? Please email joris (at) i.materialise.com and if you're one of the suitable candidates we will help you, including giving you the 3D prints for free.