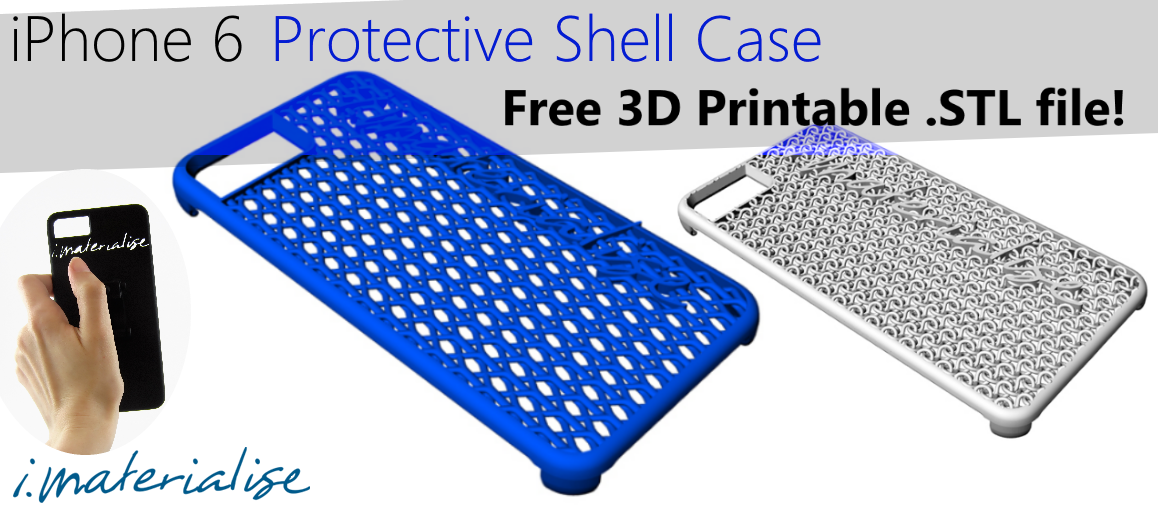 Free 3D Printable iPhone 6 Template Cover Shell Case Now on Thingiverse!
When Apple announced the iPhone 6, we were the fastest in providing the world with a free downloadable iPhone 6 template 3D design. You can simply download the .STL file for the iPhone case from our Thingiverse account. This file is free for all to use – edit it, re-design it, and send to the printers!
Download and edit the iPhone 6 case template
Download our iPhone 6 case .STL file from Thingiverse, and use it to create your very own 3D printable iPhone case. Dries Vandecruys, one of our top design engineers, created this case in record time. Now it's up to you to download the 3D file and design it yourself! We look forward to seeing your custom iPhone 6 cases!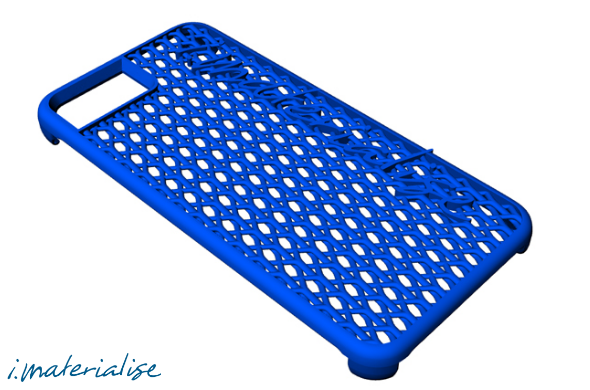 3D Print your iPhone 6 case in professional quality
Did you download and edit your iPhone 6 3D file and want to print it? Why not choose our professional online 3D printing service for a high-quality print. Upload your design here and get your price instantly. If you are unsure about which material to choose, then you can't go wrong with polyamide. Polyamide is somewhat flexible and thus works great for clipping the case on your iPhone 6. You can learn more about polyamide and our 17 other 3D printing materials here.
Let's take a look at our first 3D printed iPhone 6 cases:
Start selling your own 3D printed iPhone 6 cases
Once you have printed an iPhone case with us, you can even start selling it here on our website. Learn more about selling your designs and making money with 3D printing here. To get some inspiration, visit our shop and take a look at some amazing iPhone 6 cases that have already been created by our community.
The design below is just one of them: the stunning 3D printed 'Lotus Case' by Benjamin Cann. You can take a closer look at this design here.
With 3D printing, you can print more than just iPhone 6 cases, check out the 10 best prints for your GoPro action camera, or take a look at these incredible 3D prints for the Apple Watch. If you're new to the world of 3D printing read our blog post about how to get started first.