First tests with our flexible material!
by Tatiana | March 26, 2013
Our Product Designer Bert is having a blast with the material. Read more about his experiments!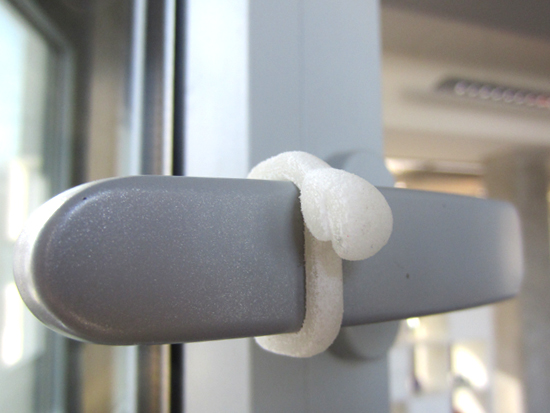 When we open this window in our office and the wind is too hard, the window normally slams against the wall. But not any more! Bert designed a boxing glove with the flexible material TPU which you can attach to the window door handle: bye bye wall slamming windown!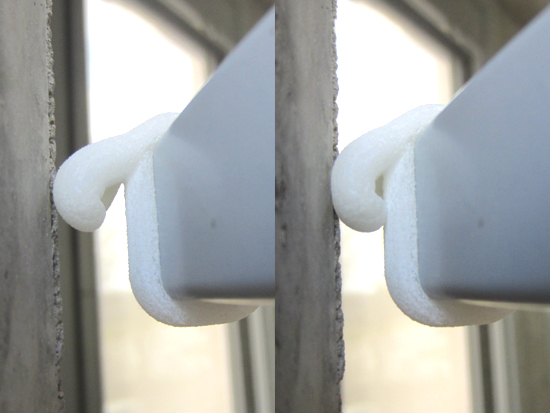 Or what about this cute ergonomical grip for your pencil?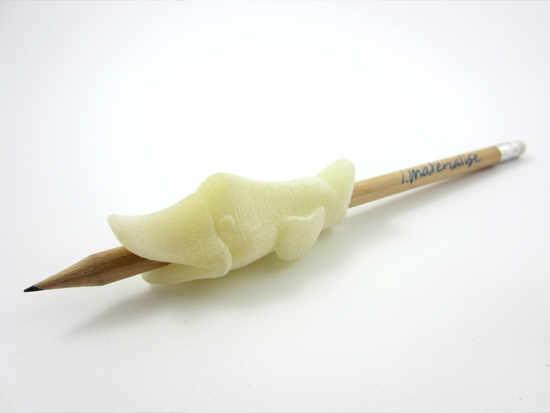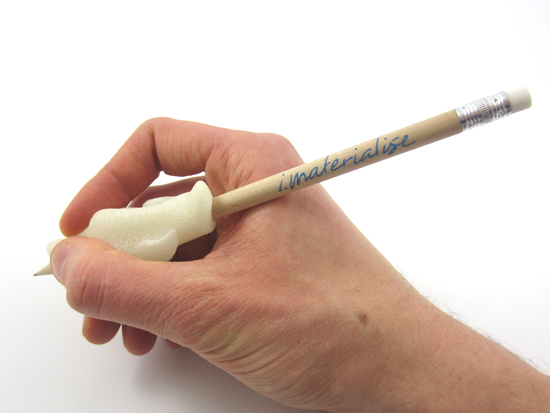 Or this cute squeezable octopus?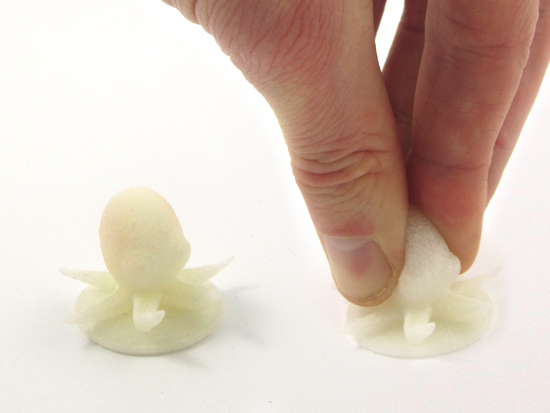 We'd love to hear your opinion about this material! What would you do with TPU?