Featured Friday: Showing your 3D printed designs!
by Tatiana | April 26, 2013
There are so many new gallery entries that it was hard to choose just a few. Here are our picks:
Barney, a final year product design student from Brunel University in London, made an interesting project: "As part of a group project, we had to design products for an existing brand: we chose Moleskine. I ended up designing a conceptual handheld device for 3D artists allowing them to capture a digital library of textures and 3D objects on the go."
"It was printed in stainless steel;  I'm really pleased with the unique texture of the print."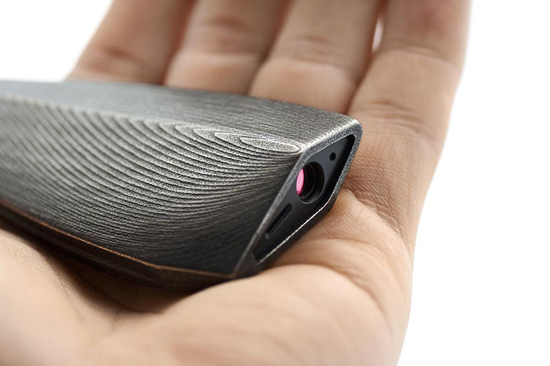 Dutch designer Maaike van der Horncreated this 'Bracelet Constructionist Narrow': "This is the narrow, more subtle version of the Constructionist bracelet. It was inspired by modern architecture and its use of complex repetitive geometrical structures. I am fascinated by how these structures can behave to create buildings and objects that look seemingly organic and unique, buildings that change their appearance depending on the angle you look at them. Here new techniques like 3D printing have opened up a world of design possibilities -this bracelet would be impossible to make using traditional jewellery techniques."
Sizes are upon request!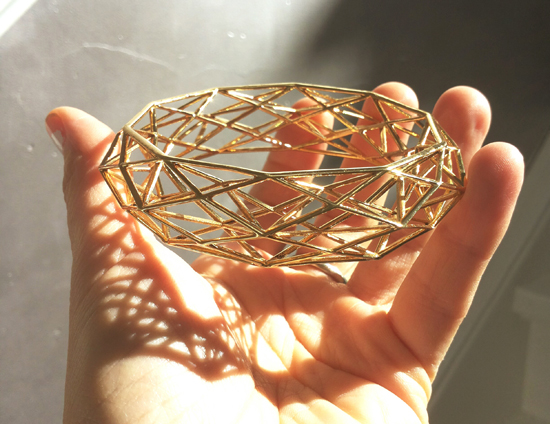 Will du Toit also created a Stainless steel (medieval pewter finish) design: a three legged robot.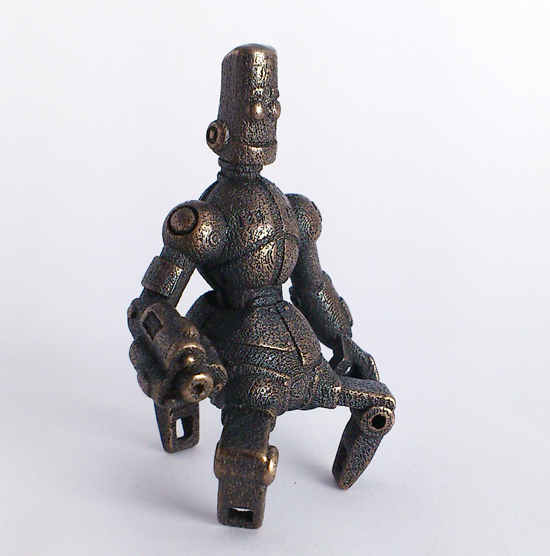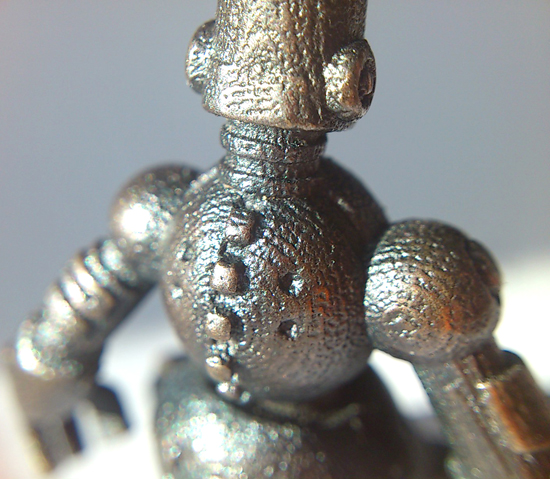 Have a nice weekend everyone and keep the design vibes going!
Don't forget to put your own designs in the gallery!