Featured Friday: Showing your 3D printed designs!
by Tatiana | April 19, 2013
Happy Friday everyone! We've got so many great new entries in our gallery: here are the picks of this week!
David Zip made a scaled version of a Gas Plant: "This 1920's Gas Plant was scanned with a Faro Focus3D laser scanner from 17 positions inside and outside the shed. That captured some of the structural elements and avoided holes in the mesh. The registered point cloud was converted to an STL mesh using the Thinkbox Frost in 3DS Max."
David 3D printed his design in polyamide.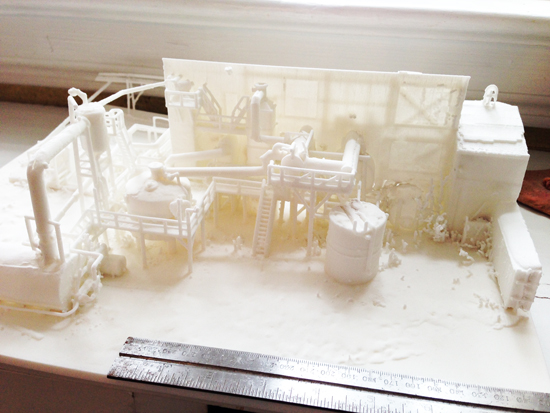 Will du Toit had fun making this robot -with too many guns. He 3D printed it on prime gray.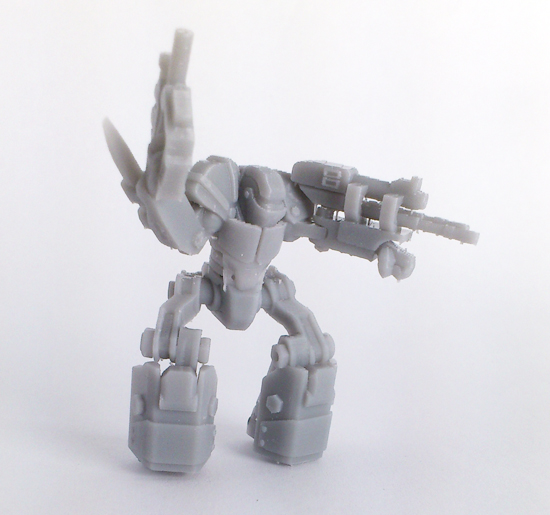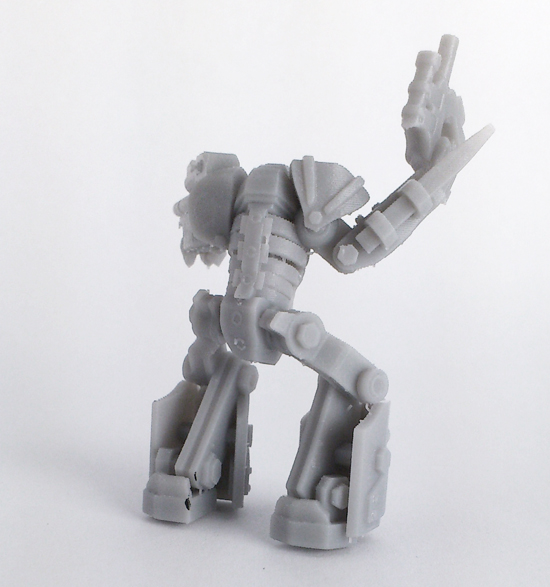 This Michael jackson statuette is designed by Anas rafiq: "This is him doing his famous and extravagant move that defies gravity; the lean of the smooth criminal." It's 3D printed in brass gold plated and polished.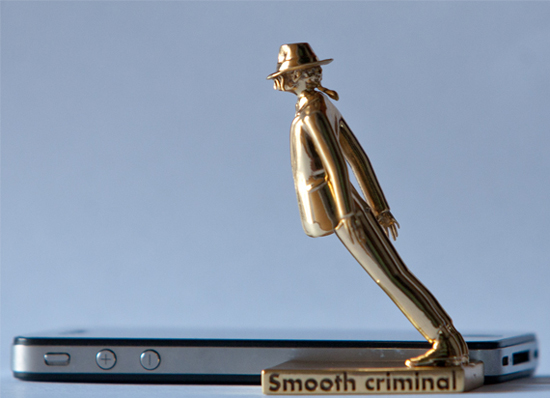 Have a great weekend and don't forget: we'll be at Make Munich!