Featured Friday: Showing your 3D printed designs
by Tatiana | December 14, 2012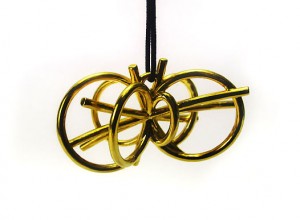 Happy Friday! The holidays are getting closer and the gallery is getting more colorful: check out the newest designs.
The first design we want to show you is from George Hlavacs. He designed the Higgs Boson Necklace in gold plated and polished brass. Hlavacs: 'Wearing this beautiful jewelry will not only make you feel more attractive. It is also a a statement to trigger people to pay attention to small fascinating things which are invisible to our eyes, but determine our life so fundamentally. The picture you see is not a render, but the real product. This production technique is just unbelievable accurate."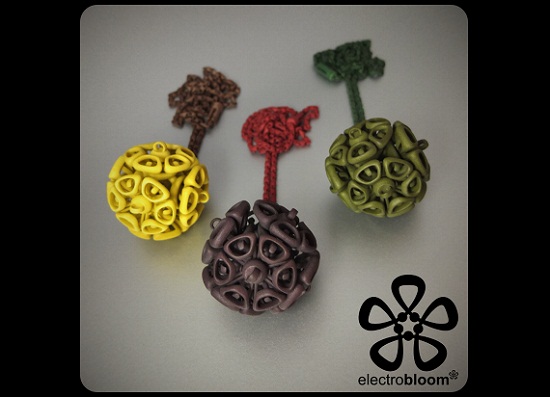 We love the colors Mark Bloomfield uses for his designs. This time he designed some Flower Machine Charms in polyamide: all the flowers can spin, so it's perfect for some 21st century stress relief!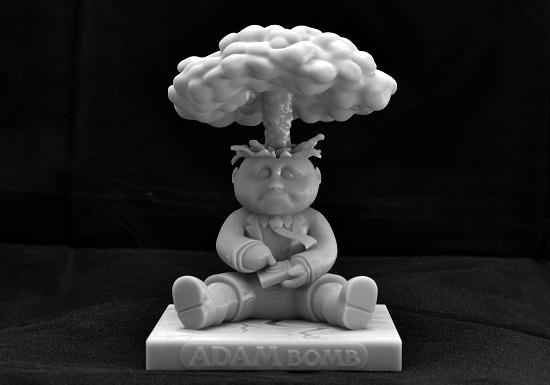 The next design is created by David, a small desktop figure called Adam Bomb, printed in prime gray. Enjoy!
That's it for this week, hope you have a good weekend and have fun designing!

Do you have a question concerning your design? One address: contact@i.materialise.com
Don't forget to participate in our Valentine Challenge, read all about it on the challenge page.