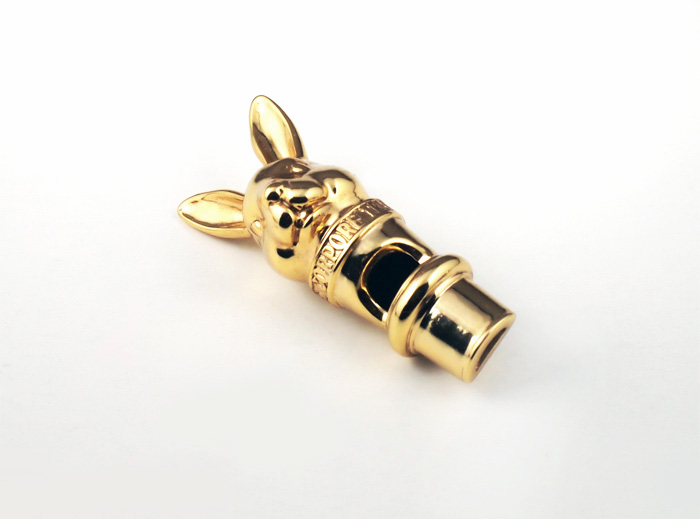 Featured Friday: Enjoy our Bling Bling jewelry!
by Tatiana | August 16, 2013
Happy Friday everyone! Start the weekend with these shiny looking jewelry from German design brands Pookas and monomer. Enjoy!
Michael Mueller made this cool brass bunny pendant with the latin inscription: In lepus corpore transmuto. Mueller: "If you are in real danger, don't play cool. Be a rabbit and run! And while running, use this whistle. It's damned loud!"
Nyx is a piece of the award-winning jewelry collection 'odyssey' by monomer: "The basic idea behind the design is to use geometric, voluminous shapes which are covered with a patterned skin. This creates an interplay of clarity and distortion of transparency and exclusion. This fascinating and simple idea creates limitless variety of shapes and fits in perfect harmony with the possibilities of rapid-prototyping, because everyone can customize his personal unique jewelry which is than individually manufactured." The rings are printed in gold plated brass, glossy silver and high detailed stainless steel.
Don't forget to put your own creations in our gallery to sell them or show them to the world!