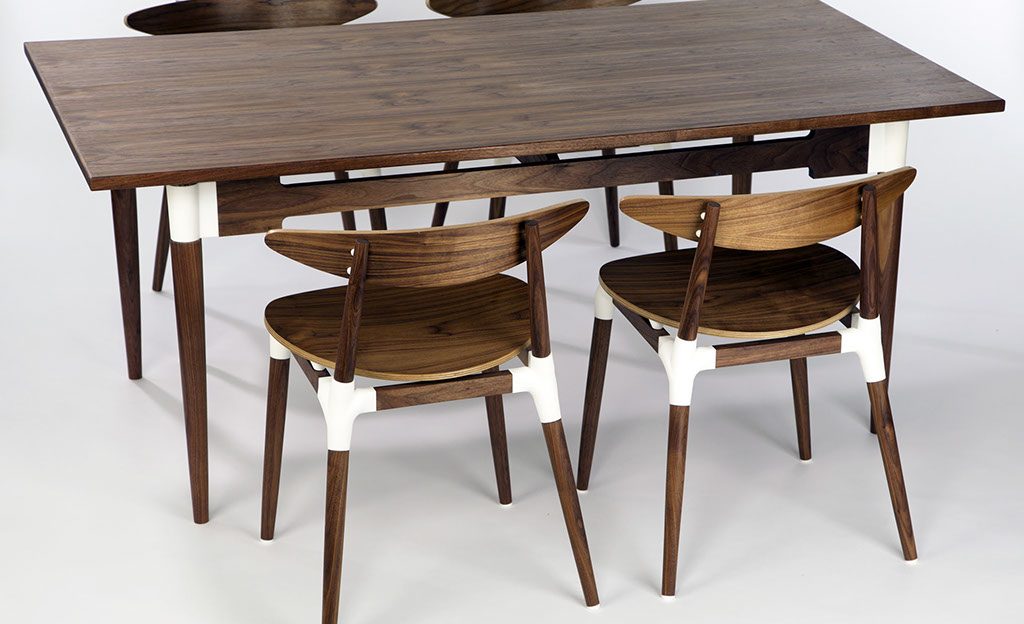 Exploring 3D Printing in Furniture Design: Jon Christie's State-of-the-Art Furniture
by Fabian | August 22, 2016
Meet Jon Christie, a former DJ who discovered a passion for Scandinavian furniture, design, and 3D printing. In his latest project, John explored 3D printing in furniture design and has been enhancing chairs and tables with smartly modeled 3D printed parts. Jon's state of the art furniture is both exciting and elegant in equal measures. His table and chair designs blend traditional craftsmanship, modernist design, and state-of-the-art 3D printing technology.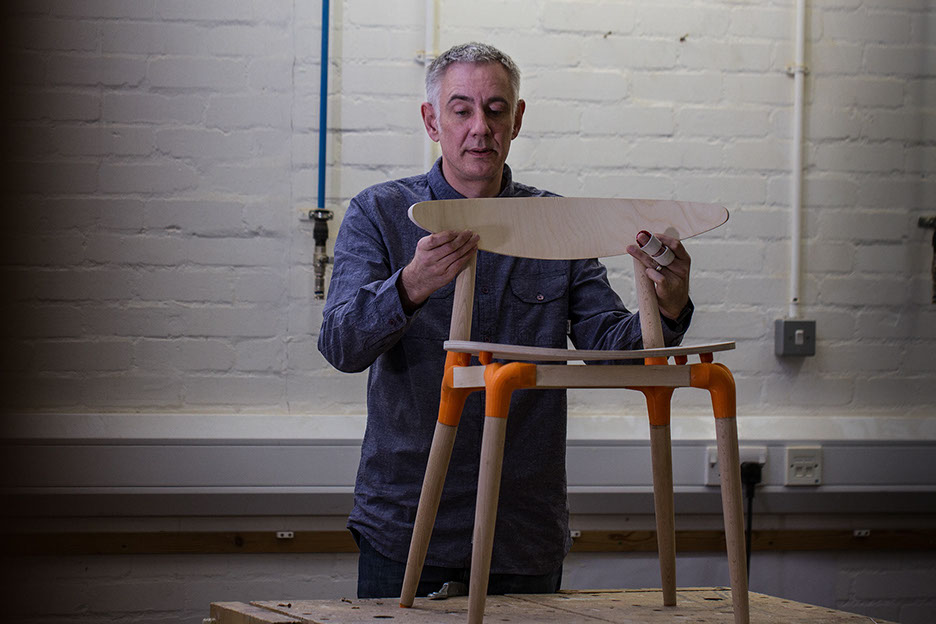 "When I took my first trip to Denmark with my wife I couldn't believe the furniture I was seeing in people's houses," Jon told us. "This didn't look like any furniture I had ever seen before and I had never seen people take such pride in it either. I instantly fell in love with these beautiful, elegant, timeless designs.
"I came back and learned everything I could about the wonders I had seen and developed a real passion for furniture and lighting, especially mid-20th century or Modernist design. Before I returned to academia I made my living from it but it got to the point four years ago when I felt I had to give it a go as a designer.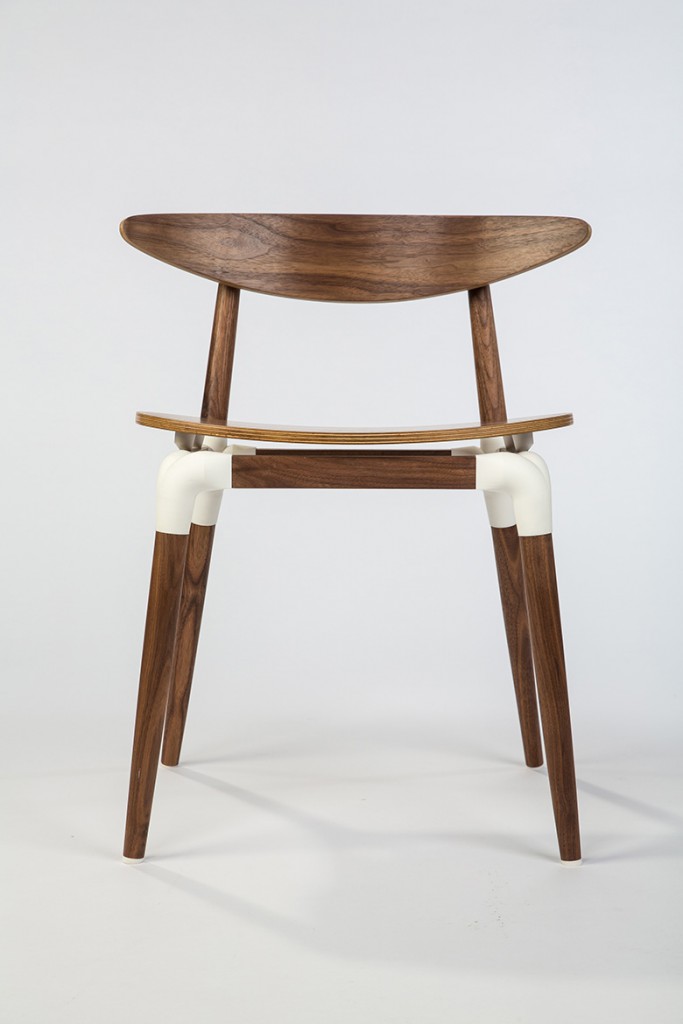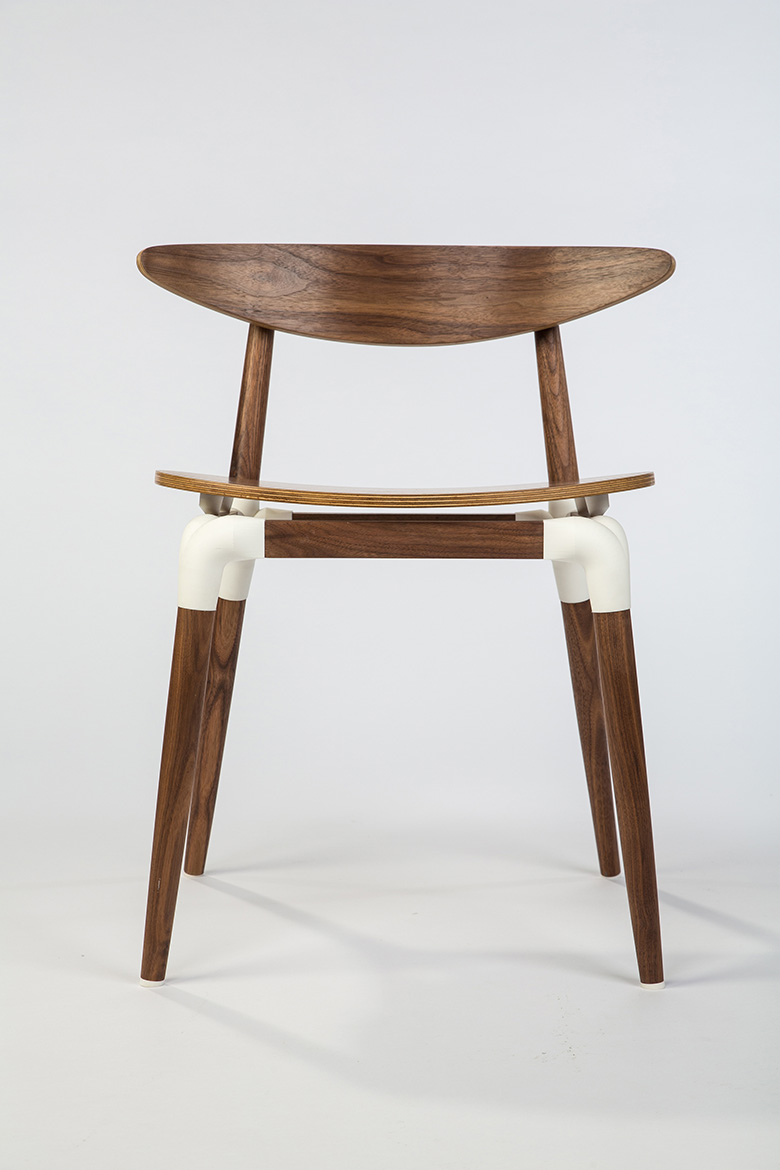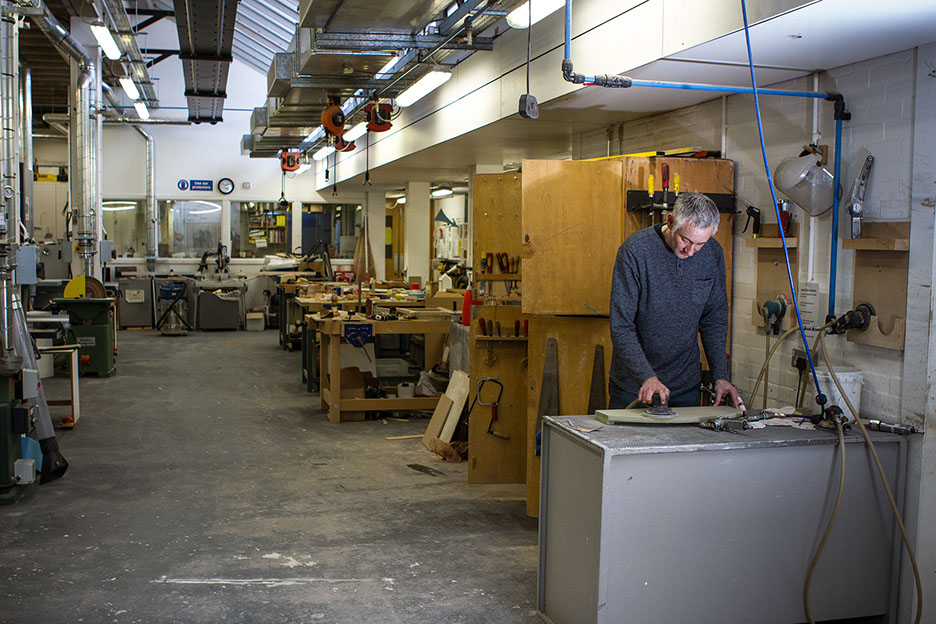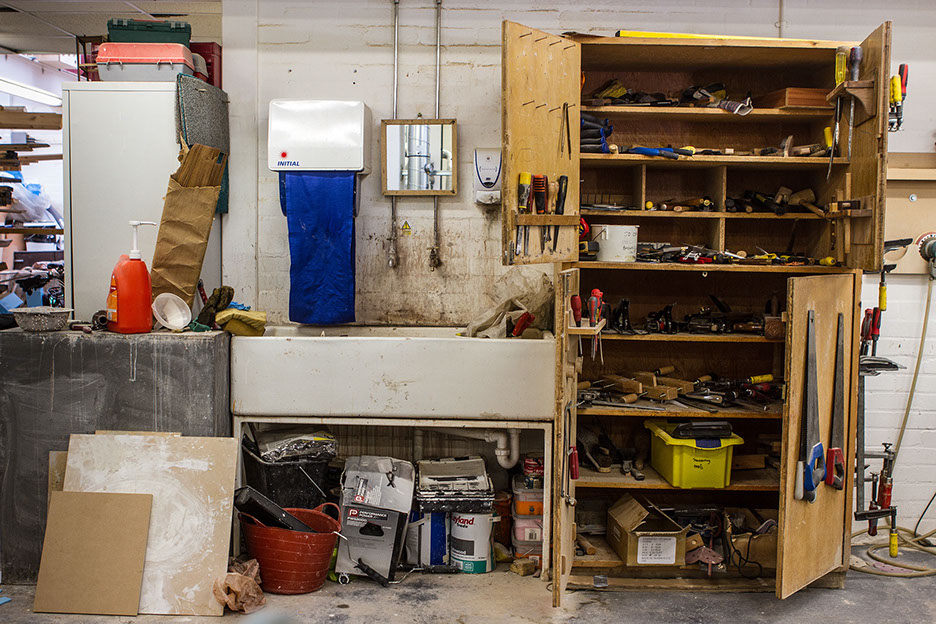 The furniture I admire most has a high degree of craftsmanship, features beautiful natural materials and has proved to be timeless. My final year at university has been about creating furniture to be proud of. My project has looked at how 3D printed parts can be used to assist the maker by removing expensive, wasteful and time-consuming elements from the construction process.
I didn't know anything about 3D printing but through a lot of trial, error, sweat, and tears I like to think I've become something of an expert and have now mastered the substitution of tricky woodworked parts with 3D printed joints. This means fewer complicated wooden components will be needed for the construction process in both large and small-scale manufacturing. The 3D modeling software I used to design the chairs and table was SketchUp but I switched to Rhinoceros recently.
I made the rest of the furniture using traditional crafts skills. Every single component has a function and that's where the design brings the traditional skills and technology together. It is important to me that 3D printing isn't seen as a replacement for these traditional skills but another tool for the maker to use to complement them.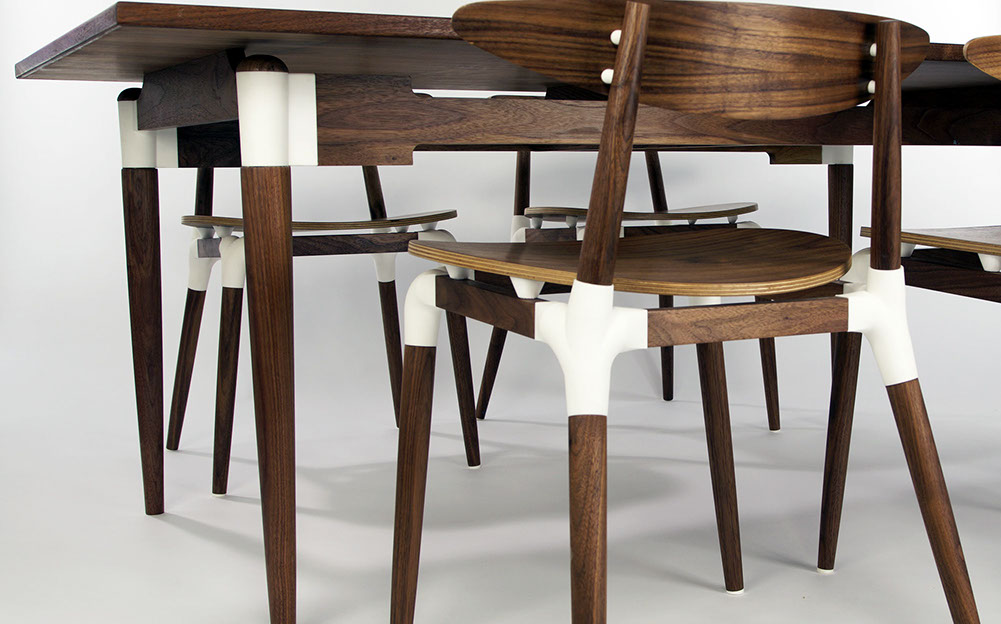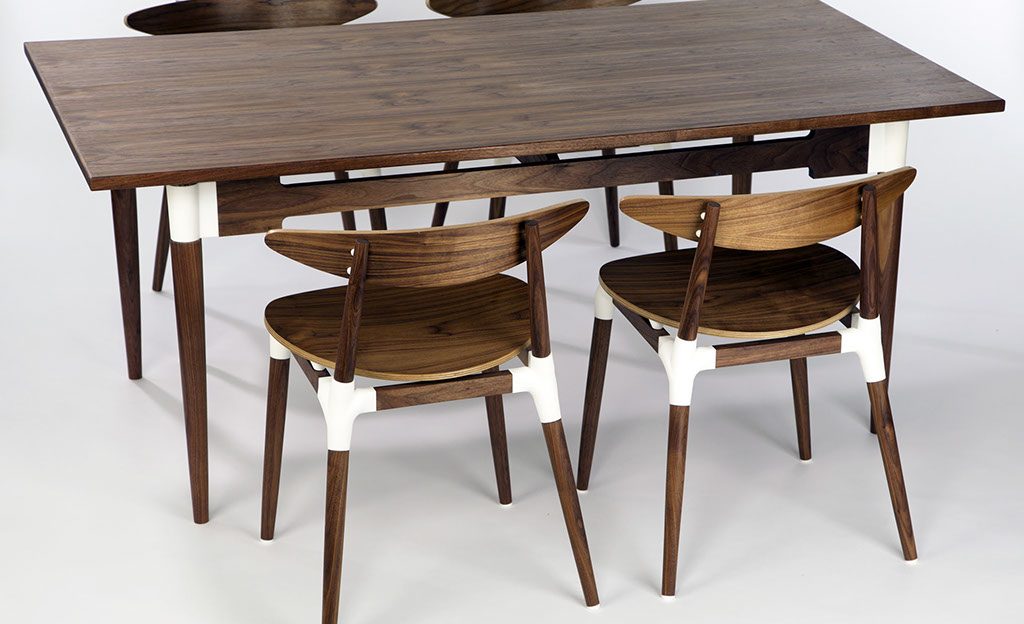 3D printing is a subject I have been interested in since my first year in college six years ago, when I discovered how quick and easy it was to draw a 3D object and then have it made. My first 3D printed project was a small bottle opener called Sleeping Bull, printed in stainless steel… and after your first print you're hooked.
For me, 3D printing makes it possible to design furniture with much greater freedom to create complicated geometry or sculptural forms, prototype quickly or manufacture to a high standard. If these were traditional chairs they would need to be put together and sent in a large box to the customer. With the 3D printed joints, furniture can be sent disassembled for quick assembly at its destination. The process allows for cheaper distribution, mass customization, less waste, quicker production times and a host of other benefits. The chair and table can be tailored at minimal cost to the customer's dimensions, their choice of color and hardwood.
I chose natural white Polyamide to make my prototypes as it gives a good contrast against the walnut I was using to highlight the connections for my degree show. I didn't post-process the Polyamide in any way after I received the parts from i.materialise, as it has a wonderful granular surface which people can't stop touching."
You can see more of Jon's work and get in touch with him via his personal website. Interested in getting a high-quality 3D print yourself? Simply upload your 3D file here, choose from our large selection of 3D printing materials, and let us take care of printing your object on our professional 3D printers.