Customize it with 3D printing: Back to school Nokia Lumia Cover
by Tatiana | September 3, 2013
3D printing makes customizing so much easier. Since most of the kids are going back to school and adults are back to work after their holidays, our Product Designer had quiet some fun making a cover for his mate Jack that fitted in this theme.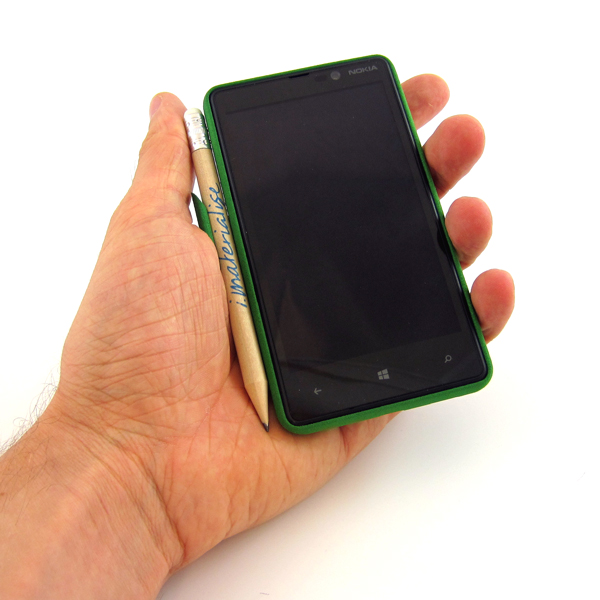 How can you make a cover personal and practical? Our Product Designer chose the favorite color of his friend and put his name 'Jack' on the cover of the Nokia Lumia 820.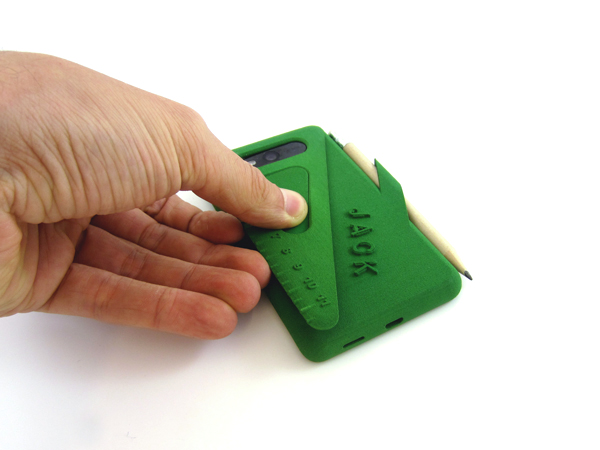 To make it practical he attached a pencil grip on the side and designed a measuring stick. The cover is 3D printed in polyamide.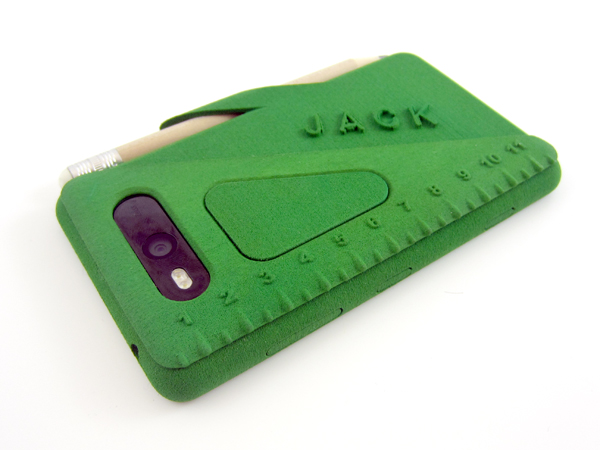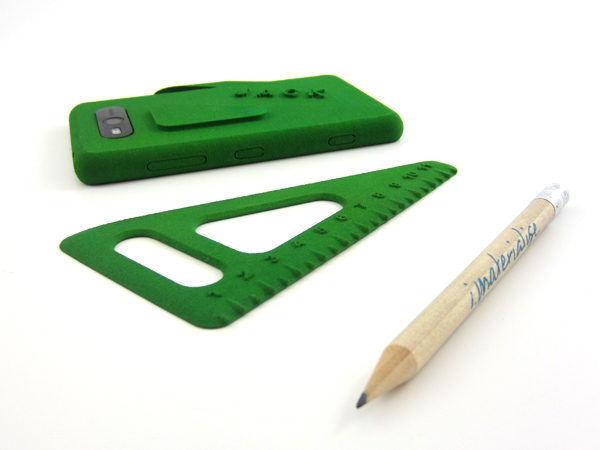 Do you want to customize your design? Take a look at the polyamide design guide and don't forget to upload your design to the gallery.