Contemporary Turkish design by Autoban
by Joris | October 26, 2010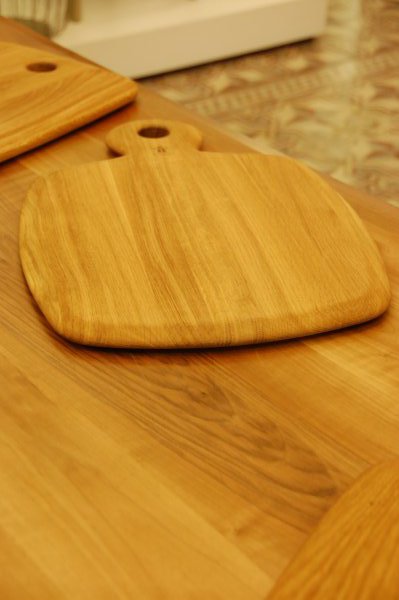 Walking through Instanbul a few weeks back I happened upon Autoban"s store. Autoban is a Turkish contemporary design label lead by Seyhan Özdemir and Sefer ÇaÄŸlar. I was instantly smitten by Autoban"s whimsy, by its clean lines and by the beauty of the things they design. Autoban were named "best young designers" by Wallpaper in 2004 and Best newcommer by Blueprint in 2005 and the studio has grown rapidly to employ 30 people. I asked Autoban some questions and hope that you enjoy the photos of their lovely work.
Why the name Autoban?
The name Autoban is formed by the German word 'Autobahn" and the Turkish word 'Otoban'.  Since we are on a constantly altering fast-paced road and since we were also targeting the foreign market, we have named our company "Autoban" instead of Otoban
Do you have a particular design philosophy?
The general philosophy of our brand is; whether it"s a product design, an interior project or an architectural project, we create stories. Every single detail that forms up that product or the interior is a part of that story. We like using raw materials. And we get inspired a lot by our surroundings. I think these make the Autoban brand identity. A personal touch to the world's most common objects-such as the four-legged chair.
Is there such a thing as Turkish Design?
Design in Turkey is still developing and it has not created a national identity, yet. We have to admit that there are very talented designers and they develop themselves day by day… Although there were many kitsch designs standing historical roots at past, Turkish designers change their minds gradually in order to integrate cultural background with modern world.
Nest is a chair that made me feel elegant, caged and coddled at the same time. Tell us about it.
This lounge chair, which has a surrounding shell, is not just a seating element making a cosy "nest" for the user but it is an ironic  item that protects the end-user from the reality of life but avoids imposing a lonesomeness, on the contrary leads to communication with the outside world.
The basic element of the Nest lounge chair is a spacious seat that has a sheltered design, formed by a grid-like wooden structure and leather upholstery.Sitting on it in a traditional way, stretching your legs on its pouffe is the optimum successful approach-you feel a comfortable and secure sensation.
It is available in 3 colours: American black walnut, American white oak or lacquered.
Whether placed in the middle of an immense desert or of a crowded lobby, Nest provides a unique seating experience, keeps you close to your earliest memories.
You also do interior design. What would you do with one of those gigantic palaces on the Bosporus?
It would be nice to create a humbly luxurious world that did not belong to any period but at the same time, reflected various aspects of different eras, thus creating freshness, a difference in the end- user's life. A place that it's architectural shell surrounds the end-user firmly and joyously by the rich selection of materials. We would try to capture a contemporary classic approach by designing one of the palaces on the Bosphorus in a modern way.