Check out the 3D printed Dragonbite: the winner of the Metal Challenge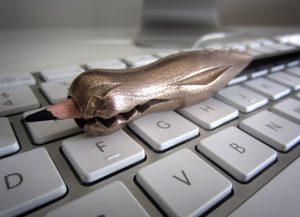 It was a very hard decision to choose a winner for our Metal Accessoires Challenge but, as we mentioned in an earlier blogpost,  Vangelis and Dinos convinced us with their marvellous design: the dragonbite pencil. We're very happy to present to you the 3D printed resultand we can tell: it fits perfectly in your hand!
Don't forget our other challenge, the Facebook/Forum Design Challenge: Post a nice picture of your project in 'Unbox it' on our forum and win a voucher of 250 euro for 3D printing. We post the pictures on Facebook, whoever gets the most likes can when another voucher of 250 euro. Good luck to you all!