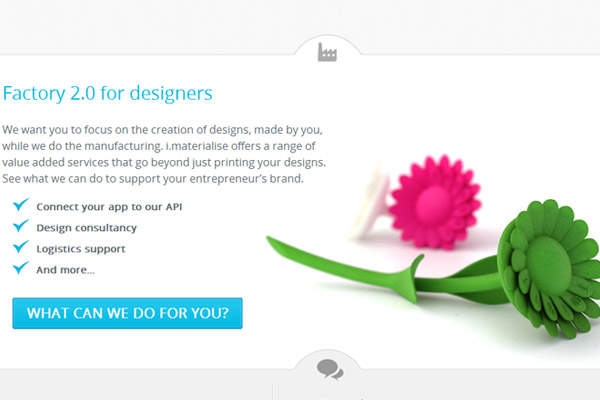 Check out our new homepage!
by Tatiana | September 2, 2013
At i.materialise we're constantly working on the website, making sure everyone is served in the best possible way. This time we changed our homepage: check it out!
Through our homepage we want to give you an overview of the things you can do at i.materialise. One of our services is to give app builders, designers and developers  the chance to run a business using our free API. Ask us all about our partnerships and services 2.0 we provide to help your business!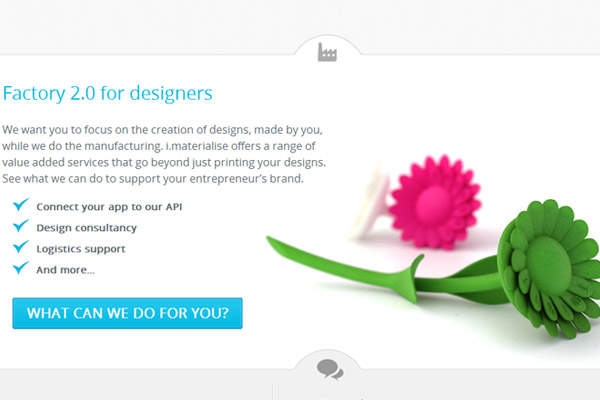 We really value our community. So we decided you should be more on the forefront. check out 3D printing projects of fellow community members  on the forum or join the conversation on twitter!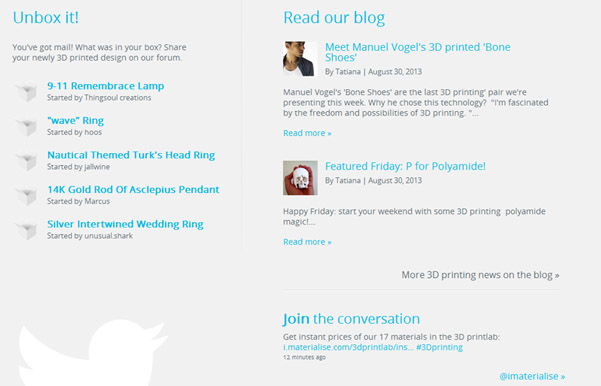 Checking 3D printing prices was never this easy: Just upload your design in the 3D Printlab and get instant prices for the 17 materials: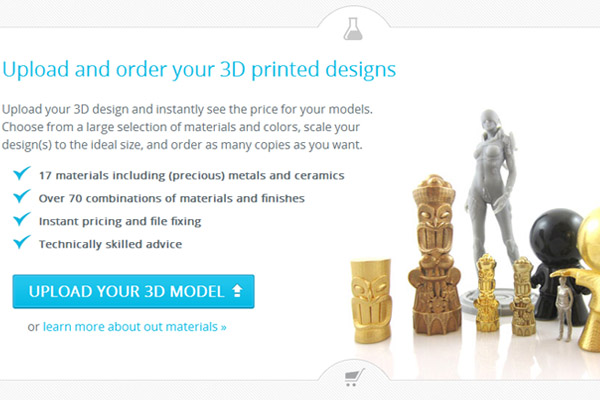 Is there something you miss on the website? Or do you have any feedback? We'd love to hear your opinion and ideas. Write to us in the feedback section of the forum.