Check out Eric van Straaten 3D printed art work in Japan
Check out the amazing artwork of Dutch 3D printing sculptor Eric van Straaten at FUMA CONTEMPORARY | BUNKYO ART in Tokyo.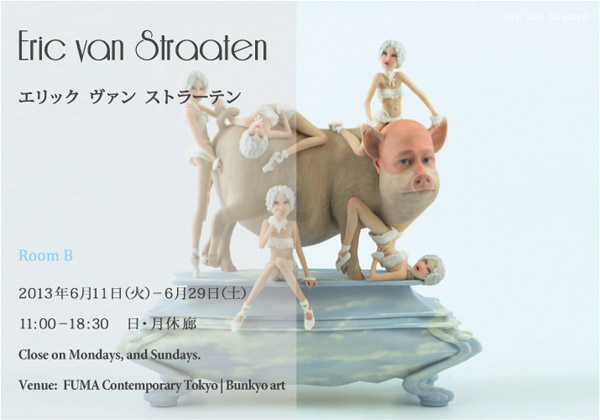 One of the works on show include the statue 'Bliss' (see picture above), one of his latest designs. Eric van Straaten: " In my mind, this piece is about a man who finally gets what he wants (the attention of many girls) and therefor should be in a state of bliss. The problem is, that because the man is actually a pig (and he knows that), he can't be happy anyway and the girls bother him like Buffalo Birds do with a bufallo."
 The gallery is open between 11:00 and 18:30 (closed on Sundays and Mondays).