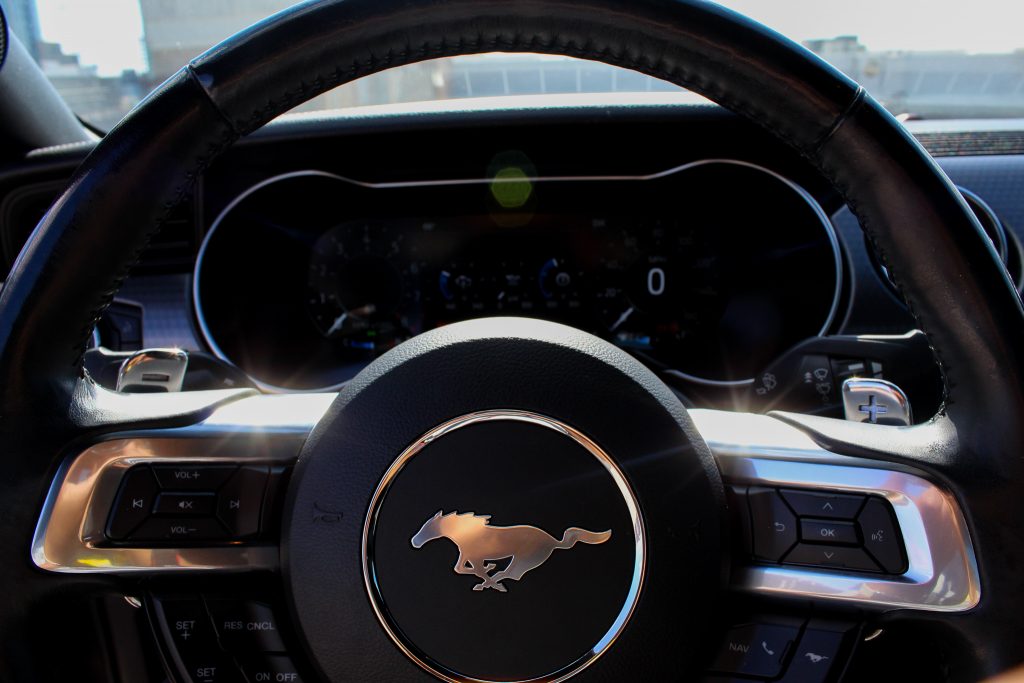 Car Enthusiast Makes First 3D Print to Bring Customization to Life
If you're a car enthusiast like Miguel Vargas, there is no detail that is too small. Case and point: the paddle shifters on the steering wheel of his Ford Mustang.
Ford began including paddle shifters from their 2015 models to have a more engaging experience to upshift and downshift the gears in the engine with the flick of a finger.
When Miguel didn't see an available option to customize his paddle shifters the way he imagined, he turned to 3D printing to make his dream version come to life.
"Honestly, I got into 3D printing because of car parts — I wanted to make something for my Mustang, but it didn't exist yet. I knew we had a 3D printer at work, a Lulzbot FDM printer to be exact, but I never used it. So I just made a model of and tried it out," says Miguel.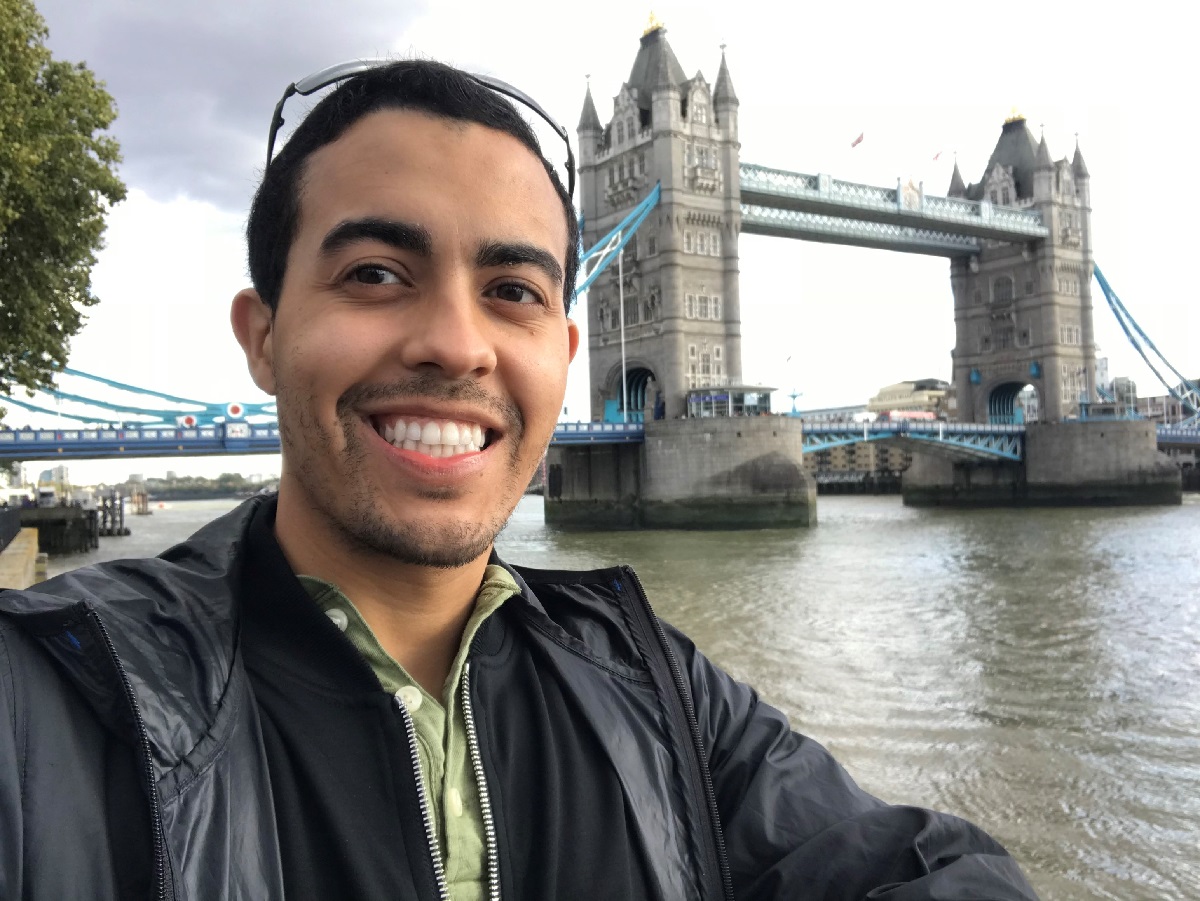 Miguel Vargas turned to 3D printing to customize his car the way he wanted. Photo credit: Miguel Vargas
He thought about using other technologies like injection molding or casting, but wanted to keep his price down and ensure ease of use: "I chose 3d printing because it is the quickest, easiest, and it makes sense for small series."
Since it was his first time experimenting with the technology, he kept iterating until he got to a design that matched the original paddles that comes standard on the car.
With the master design laying with the car manufacturer and no other maker yet recreating the design, Miguel was left in a process of tweaking his design until he got the perfect fit. "I guess this part is something that no maker has modeled before, so it's not like there are lots of forums with designs that are available to the public. It was a learning curve at first, but I got closer and closer with each iteration."
The installed downshift paddle compared to a factory-standard upshift paddle. When designing, Miguel had to keep all the internal channels in mind. Image credit: Miguel Vargus
There were other main challenges when designing, such as the difficulty of the shape itself: "The shape is actually quite complex: there are no straight lines anywhere on the part and there are lots of internal channels. At first I sketched it by hand and then modeled in 3D. The first time I printed it out it was too small, so in the next design I made it a little bit bigger. With the internal channels, I started out with one section at a time so I made the button push the pins that holds the chip on the side."
Eventually, Miguel got to the final prototype in plastic that he was happy with. He first wanted to test his plastic version before ordering the print in metal. "I had some of my friends test out the plastic ones on my car to see if it felt right. I didn't want it to feel like it didn't belong or that it was an aftermarket addition. I even had my boss check it out."
Then Miguel was ready to order the metal print. He looked into online platforms, and decided to go with i.materialise. "I chose i.materialise over other providers mainly because of the easy interface and fast lead times. When I uploaded my design, I could immediately see the price and when it would be printed.
"Plus, the design guidelines on i.materialise made it simple. They are straightforward and easy to read."
He ordered his part in aluminum and chose a sandblasted finish. He did some polishing by hand and is very enthusiastic about the final result.
"I was very excited when the delivery arrived. I didn't expect them to turn out that well, it was kind of just an experience experiment for me. I even canceled my plans for that night so I could have time to take my car apart and install them."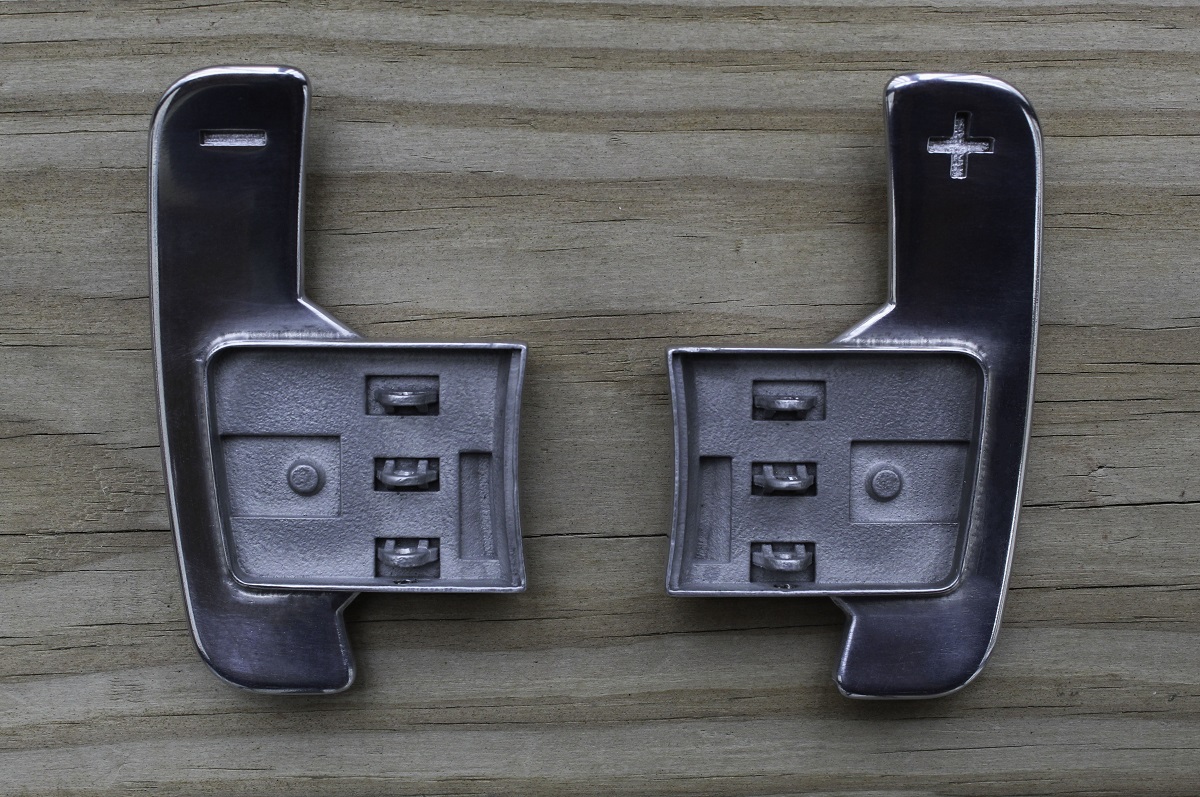 Once the paddles arrived, the enthusiastic Miguel then polished them by hand and installed them into his car. Image credit: Miguel Vargus
And now, he is going to further perfect the design and even sell the parts to other Mustang enthusiasts. "I posted the photos on some Mustang forums and got very positive responses. I saw that i.materialise has a shop option where makers could sell their designs. So the next step is to make this available to others and share the joy with other drivers!"
Interested in making your dream come true with 3D printing? Upload your model today to get started!