Building a generative lamp through parametric design
by Franky | August 1, 2011
Just as last year, i.materialise teamed up with the Catholic University of Leuven for a design challenge. First year Civil Engineering & Architecture students got a class assignment to use Java for building a generative table lamp through parametric design. The students were given 2 months to finish the assignment. The best design would be chosen to be 3D printed.
Since we couldn"t choose between 2 of them, we decided to print out both.
The first one we really liked was the Cube lamp by Pierre-Henri Sourbrier and Bram Vandaele.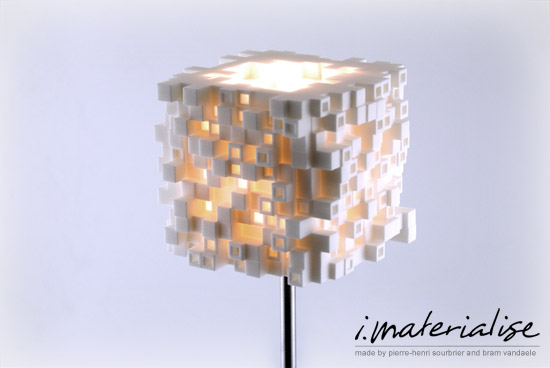 The second one was the Letters lamp by Annelies Belemans and Anja Billion.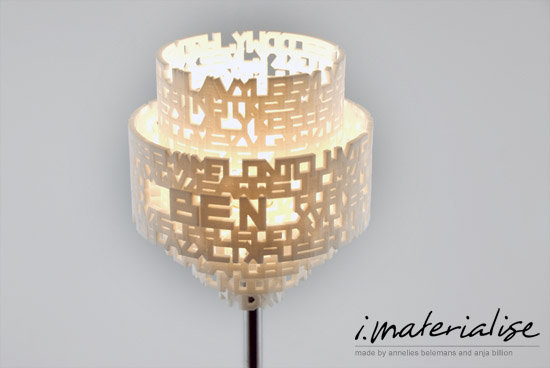 So, which one do you prefer?