3D Printing Jewelry: Our Top 10 Jewelry 3D Prints
by Fabian | May 4, 2016
3D printing is becoming an essential tool for many jewelry designers. It is well-adapted for jewelry production, as it is a technology that allows great freedom of design and the large-scale production of individualized models. That's why we keep receiving more orders for 3D printed jewelry in bronze, brass, Sterling Silver, or even 14k/18k gold and steel! Reason enough for us to take a look at some of the best designs we've printed lately.
1. Wedding Rings and Silver Cross Necklaces by Vulcan Jewelry
Desmond Chan, the main jewelry designer behind design label Vulcan Jewelry, surprised us once again with a stunning design. His silver 3D prints are both weddings rings and (when interwoven with a silver chain) cross pendants. A smart and simply beautiful design!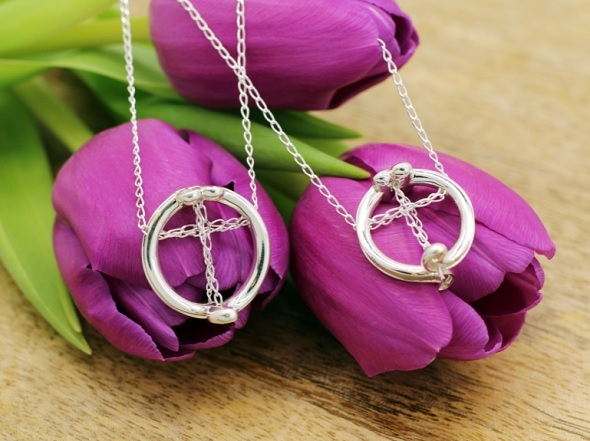 2. Frost Pendant by Dimriver
Helsinki-based design studio Dimriver created this pendant in our Sterling Silver option. Since it has an antique finish, deeper areas such as the inside of the pendant and the small markings will remain darker whereas the surface becomes highly glossy. This leads to an elegant contrast of colors. You can get this 3D printed pendant here.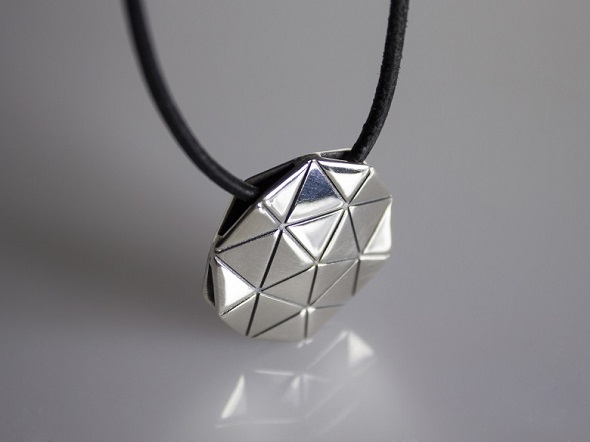 3. Beetle Cufflinks by Mateasse
This pair of golden tortoise beetles peek out of your cuffs thanks to an original idea by Canadian design studio Mateasse. This design was 3D printed in bronze and features a PU coating that protects it from getting scratched. The beetle cufflinks can be purchased on Mateasse's shop right here on i.materialise.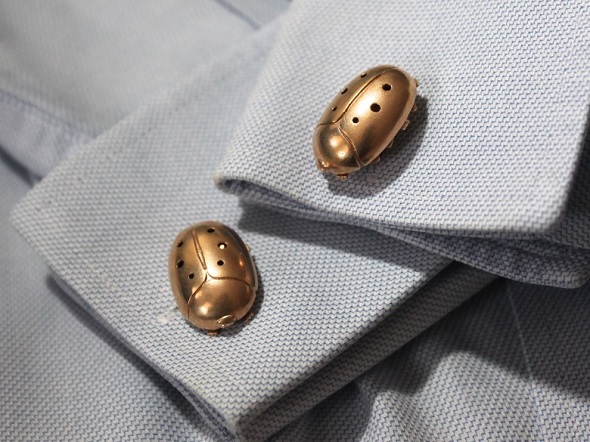 4. Berlin Skyline Cityscape Ring by Ola Shekhtman
This 3D printed ring by famous jewelry designer Ola Shekhtman features the skyline of Berlin in great detail, depicting its most famous sights such as the Brandenburger gates, the Reichstag and the Berlin Cathedral. You can find out more about this shop item here.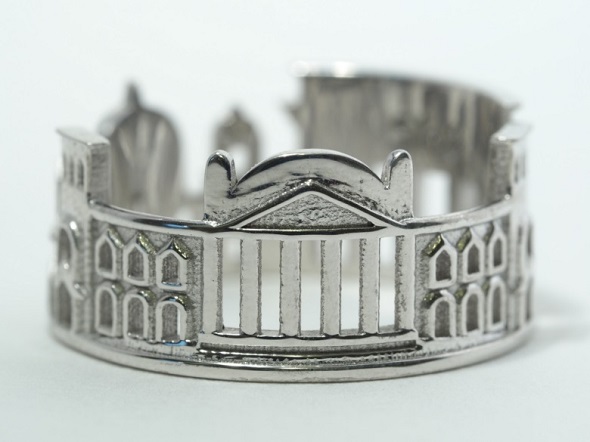 5. Heart Construct by Pawel Finke
The heart construct by Pawel Finke is one of those minimalist designs that just look stunning. This 3D printed brass object is a geometric structure in the shape of heart which makes it perfect to use as a pendant. This piece of jewelry is available for sale here.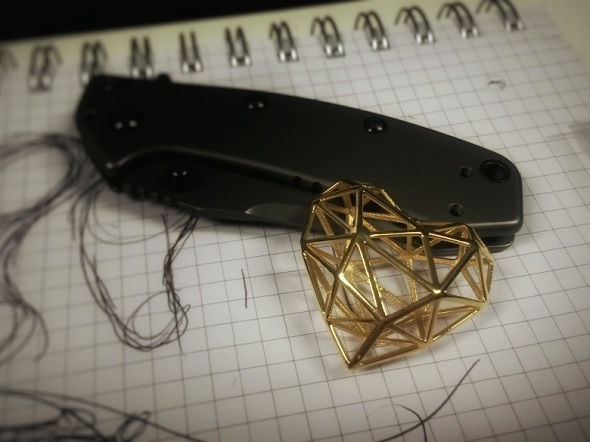 6. Tree Ring Pendant by Chris Dwyer
New design, new material. Unlike most designs in this list, this object was printed in steel – a 3D printing material with a somewhat rougher surface. However, this can lead to really great effects. The Tree Pendant by Chris Dwyer represents the concentric rings that you would find in the cross-section of a tree. You can get this steel 3D print here.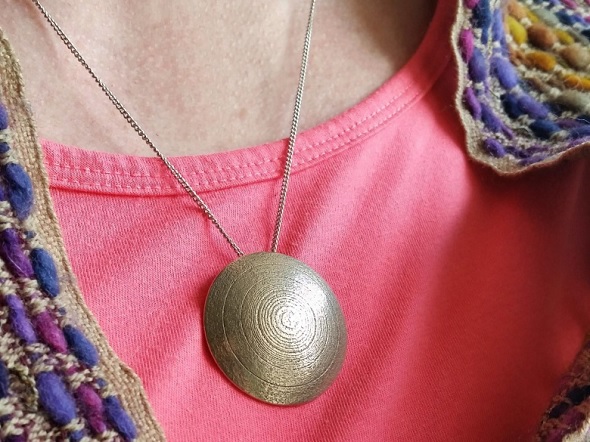 7. Mjolnir Key Chain by Chris Dwyer
And we're staying with designer Chris Dwyer for another stunning steel 3D print: Mjolnir, the hammer of Norse god Thor. This iconic item is perfect to use as either a key chain or a simple paper weight and can be purchased in Chris Dwyer's shop here on i.materialise.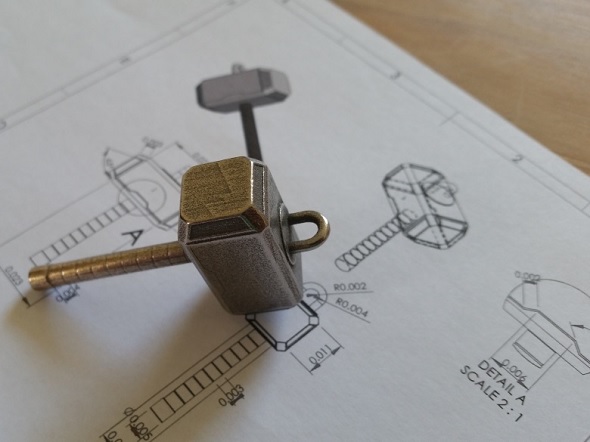 8. Granule Band Ring by Jenny Baker
This gorgeous delicate mill grain ring with a band measuring approx. 2mm in width was created by London-based designer Jenny Baker. The minimalist, sleek design and the glossy sterling silver make this ring perfectly beautiful. Once again, it's available for sale right here on i.materialise.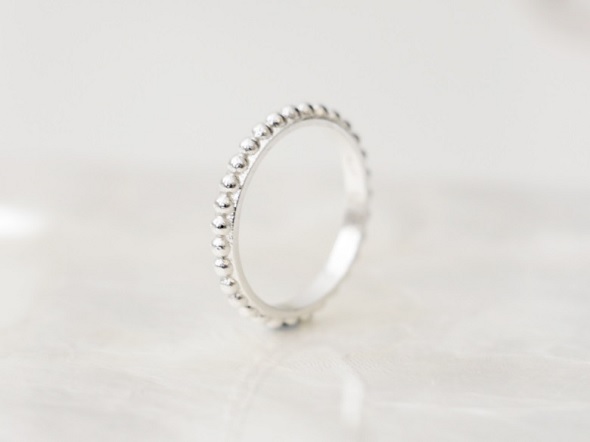 9. Chinese Zodiac Tiger Ring by Vulcan Jewelry
The Tiger is one of animals which appears in the twelve-year Chinese zodiac cycle. This beautiful tiger ring, adorned with delicate patterns of lace, is said to bring the wearer beauty, good luck and love in life. Designer Desmond Chan from Vulcan Jewelry has once again outdone himself!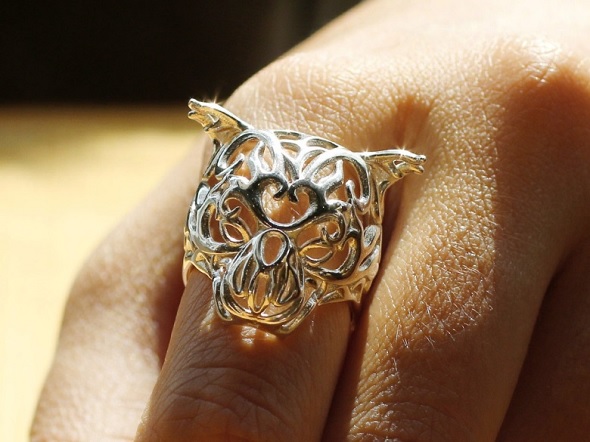 10. Tusk Pendant by Artists Against Ivory/Elle Anyoux
A beautiful tusk pendant by designer Elle Anyoux was 3D printed in yellow gold-plated brass. Elle was inspired by an elephant tusk, which she saw as symbolizing the brave spirit of this majestic animal. This pendant is for sale in Elle's shop.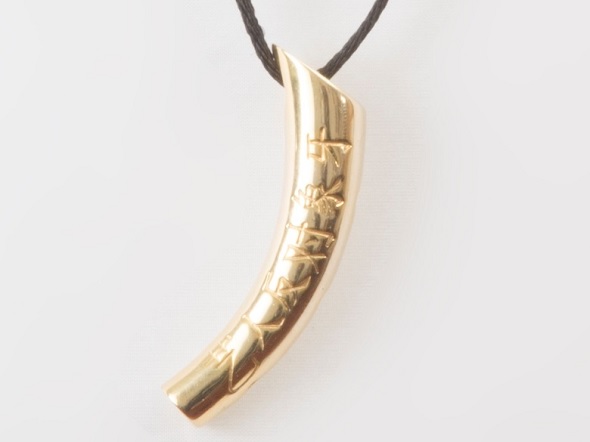 We hope this list gives you the inspiration to start your own 3D printing object. Jewelry designers can nowadays choose from more than 100 different 3D printing materials and finishes and outsource the entire production service to professional online 3D printing services like i.materialise.