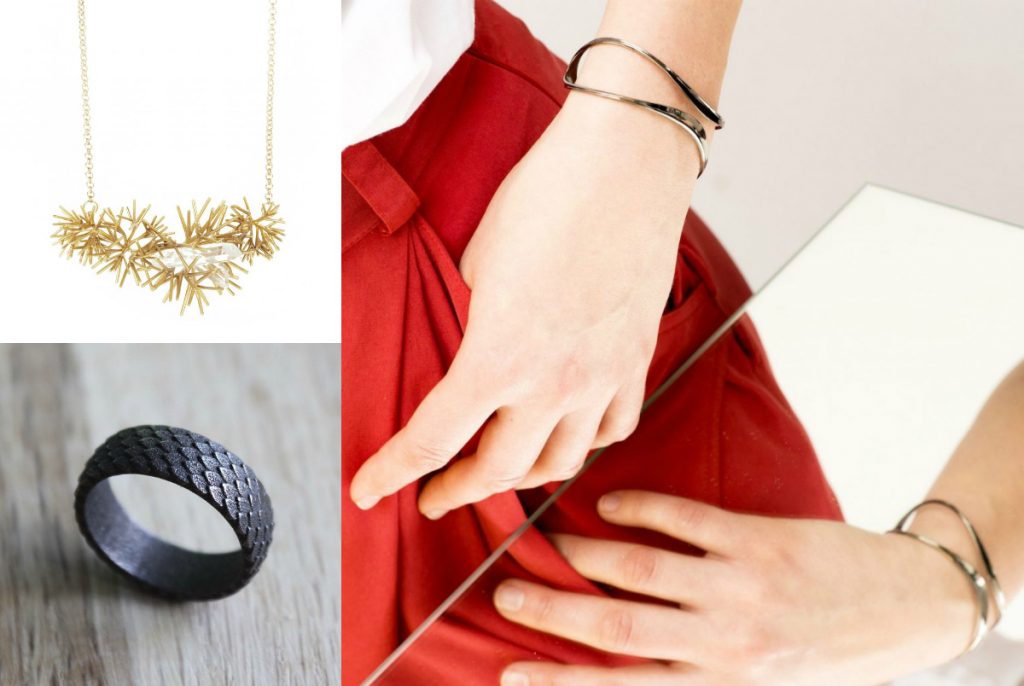 The Best 3D-Printed Jewelry Stories of the Year
by Aura | December 19, 2017
We couldn't finish looking back at 2017 without a special mention of some of our favorite 3D-printed jewelry designer stories. There are so many 3D jewelry artists working with us, who continuously show how broad the possibilities of materials and styles are when working with 3D printing! This year we featured some of them on our blog.
In case you missed the interviews, discover our favorite jewelry designer stories of 2017 here!
Primal Crafts: Tribal Design from Scandinavia
Using a fusion of alternative inspiration and Scandinavian minimalism, jewelry artist Kristoffer Rønn-Andersen creates unique tribal jewelry. This engineer started designing jewelry as a hobby on the side but ended up totally immersed in his jewelry brand: Primal Crafts, where he does everything, from product design to marketing and even accounting.
Kristoffer likes 3D printing because it offers great possibilities in terms of customization and flexibility, as well as great opportunities for starting businesses. "3D printing democratizes manufacturing – it makes it easier for people without the financial means, to start something at low risk. If 3D printing had not been as accessible to me as it is, I would probably not have started Primal Crafts", he explains.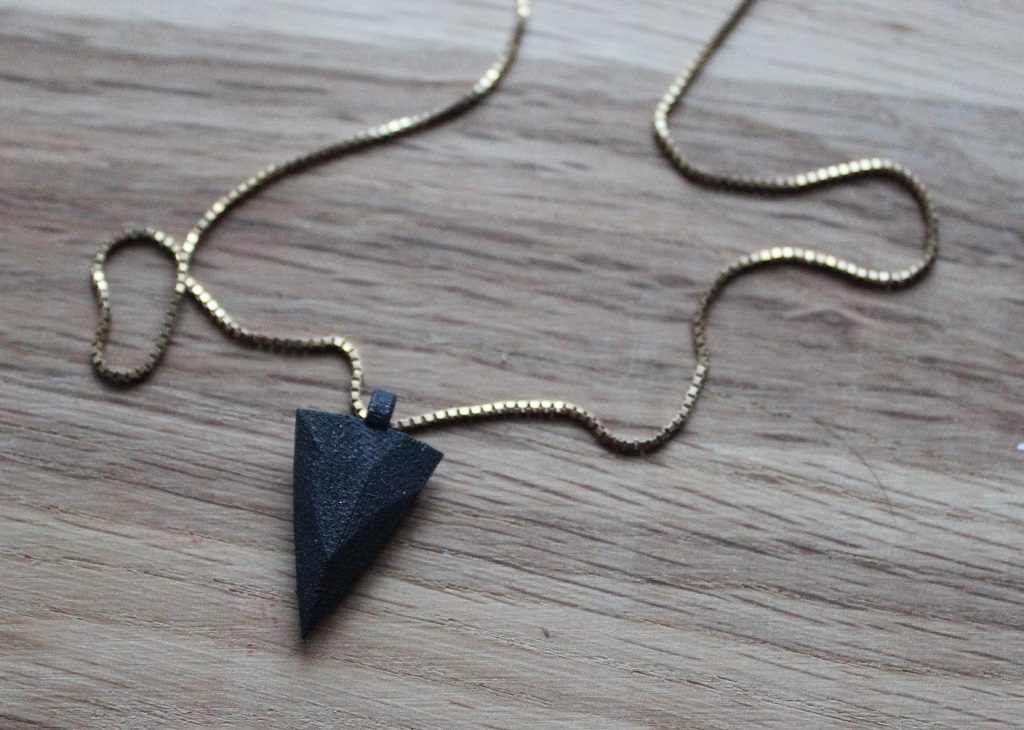 Primal Crafts designs are printed in steel, silver or titanium, a material he thinks will expand its use in jewelry and fashion thanks to 3D printing. Read more about this Danish jewelry artist, his beautiful designs and his approach to 3D design.
SHEYN: Beautiful Geometry Made into Jewelry
"Unconventional geometries" is the concept that best describes this 3D-printed jewelry company based in Vienna. SHEYN is born from the union of Nicolas Gold, an architect with a passion for jewelry design, and Markus Schaffer, the manager and CEO of the company.
Nicolas Gold developed a taste for complex geometries and design during his architecture studies in Tel Aviv. While he remains the wild part of SHEYN, Markus is more down to earth: it's the perfect combination that makes this successful brand possible. The 3D-printed jewelry company, as well as all its designs, have Yiddish names, the language that blends Hebrew and German together – and represents this small studio that also brings two worlds together. This translates into beautiful and serene jewelry pieces. Discover more about them in our article!
Noah Hähnel: Inspiration from the Countryside
When nature meets 3D design, jewelry pieces like the ones from the Garden Collection happen. This young German artist has been creating designs for 3D printing since a very young age and has some beautiful pieces in his online shop, such as the Garden Ring or the Goat Ring. In this interview, he explains more about his sources of inspiration, the 3D design software he uses and his creative process.
You can read more about Noah in this interview and discover his tips for new designers and tricks to present final pieces to online customers.
Blueberries: 3D-Printed Jewelry That Goes to Infinity and Beyond
This 3D-printed luxury jewelry brand from Prague has made us happy again this year with a brand new collection called Infinity. The new jewelry pieces of Blueberries are inspired by the natural patterns and forms of the universe. The results are futuristic and classical at the same time.
The experienced jewelry designer couple behind the brand explains their sources of inspiration, their favorite materials and design software. Blueberries also talked to us about the advantages of 3D printing and their background as jewelry designers.
This is just an example of the amazing and inspiring jewelry designs that we see every day at i.materialise. We hope that they inspire you as well! Discover the materials available for your prints and the best software available for jewelry design.
Maybe 2018 will be your time to shine as a 3D printing jewelry designer?