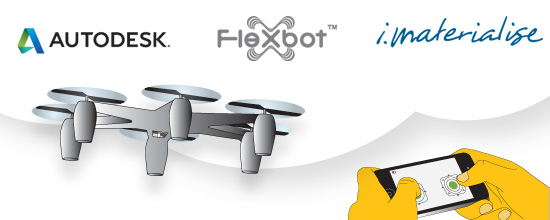 Are you up for a Drone Design Challenge?
by Steven | February 10, 2014
We have a special invitation for you: create your own drone using Flexbot, Autodesk 123D and i.materialise, and present it to the world. Now this is challenging, right?
And to make it even more attractive, we are also offering prizes:
For all contestants: a 10% discount on our price for printing the design submitted in the challenge
For the 3 winning designs: prize packs containing Autodesk premium membership, a free print of the winning design, and a Hexacopter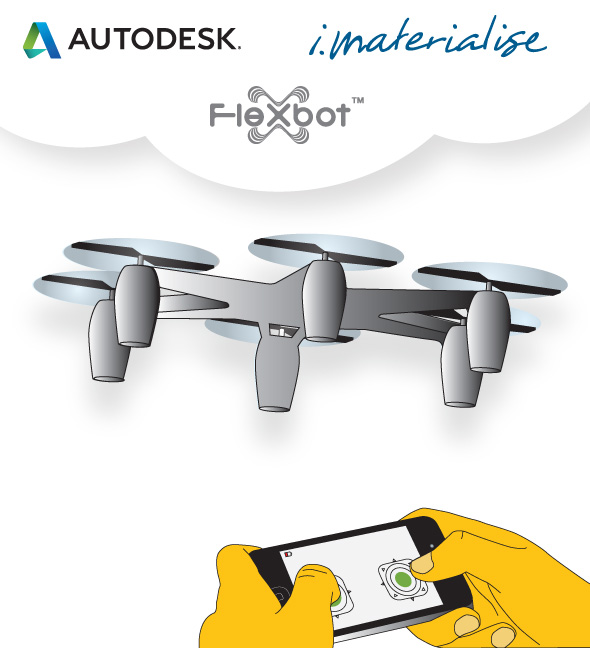 The winning designs will also be showcased at the i.materialise booth at Maker Faire Bay Area – The Greatest Show and Tell on Earth –  in May, so this is your opportunity to place your work in the spotlight.
If you are interested, go ahead and explore what you can do with Flexbot (you might want to check out their successful Kickstarter campaign) and Autodesk123D. And if you want the latest news on drones, we suggest you check out the January issue of MAKE Magazine.
Design rules and specifications are posted on the challenge page, including and .STL file containing all the components of a full blown hexacopter. Submissions are accepted as of today and we will keep the challenge open for entries until 31st March.
Let your imagination run riot. We are waiting to be amazed by your drone designs.