Top 3 Winning Designs of the 3D Printed Apple Accessories Challenge Announced
We invited product designers and 3D modelers from all over the world to participate in our '3D Printed Apples Accessory Challenge' and submit their designs to accessorize iPhones, iPads, iPods, Apple Watches or MacBooks. All participants stood a chance to receive their Apple gadget add-on as a 3D print in polyamide as well as a 200 EUR/220 USD voucher.
And we are so grateful that so many of you participated! Once again, we saw that 3D printing is changing the way we design products – 3D printed stands, docks, covers, mounts… there are no limits to creativity and innovation. That's why we would like to thank all of you for making this challenge a big success!
Without any further ado, here are the top 3 submitted designs, including our lucky winner:
3rd place: Earpod Earrings by Jeremy Burnich
Jeremy's design makes your earpods stand out, with some earpod earrings! We believe that these fun accoutrements are perfect way to spruce up the look of normal iPhone/iPod earpods. They clip right on the earpod stem and hold firmly.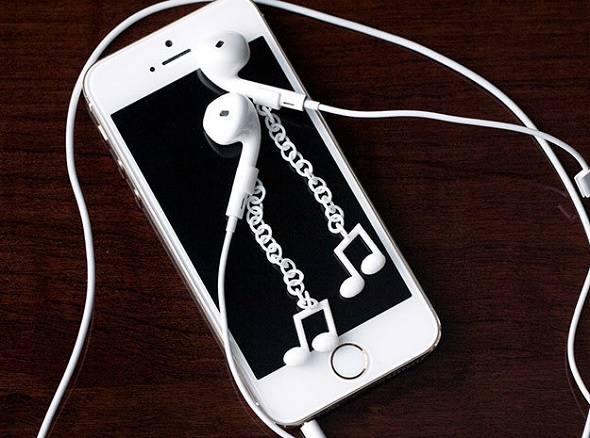 For the 3rd prize, Jeremy will receive a 3D print of his design as well as a 50 EUR/55 USD voucher for our website.
2nd place: iPod Shuffle Accessory by Jarmo Ikonen
Jarmo Ikonen's 'Flexbone' is an iPod Shuffle accessory, which makes training and listening to music even more enjoyable. Flexbone also makes training safer, by getting rid of earbud cords. Besides, it gives you better control of the Shuffle because of separated control buttons. Flexbone started its life from discovering how runners use the Shuffle.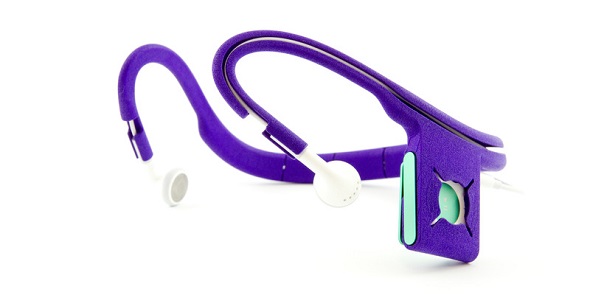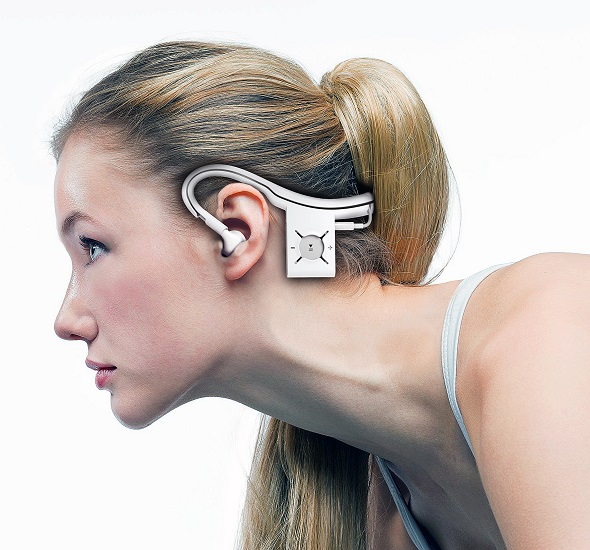 For the 2nd prize, Benjamin will receive the 3D printed 'Flexbone' in polyamide as well as a 100 EUR/110 USD voucher for our website.
1st place: Mac Power Adapter Case by Mayri Gallegos
Mayri designed a 3D printed case to protect a Mac laptop's power adapter. The case protects the cable's most vulnerable parts, it helps in keeping it clean and also enables you to hang it on a hook or off a table.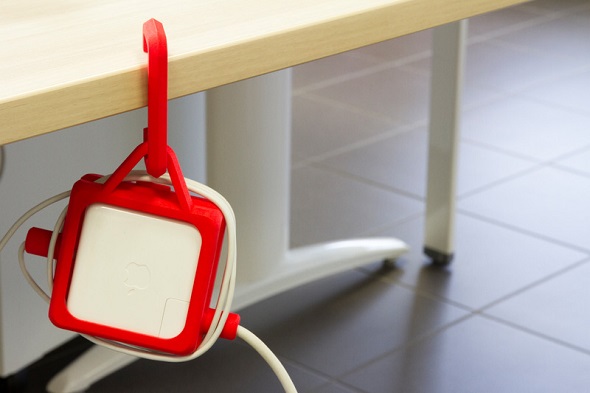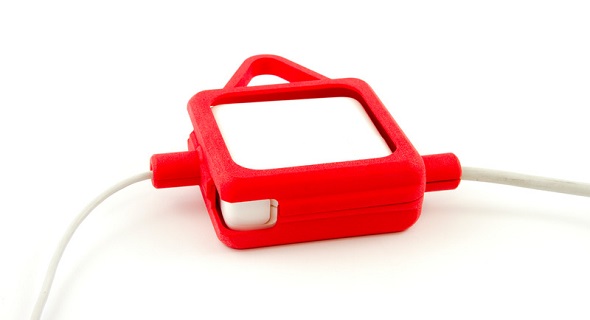 Mayri, winner of the Apple accessories design challenge, will receive a 3D print of the Mac power cable case in polyamide. Additionally, Mayri will get a 200 EUR/220 USD voucher to use on i.materialise.
Congratulations to Mayri, Jarmo, Jeremy, and all other participants for their outstanding contributions! Once again we would like to thank you all for being a part of this challenge and for making it such a success.
Stay tuned for our upcoming design contests — we're going to launch our next 3D printing challenge soon. Learn more about how 3D printing changed modern product design, in this blog post about the Apple Watch and discover our polyamide 3D printing material here.
Recommended Articles
No related posts.