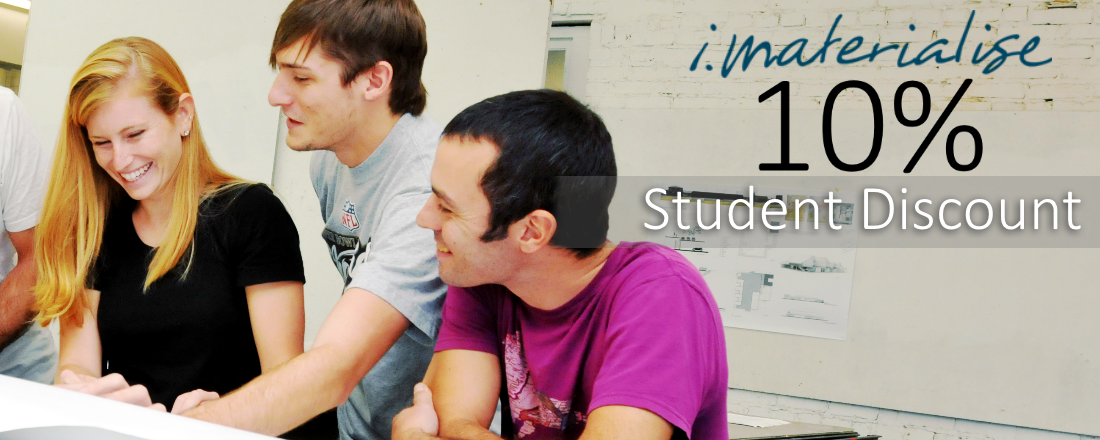 Announcing Our 10% Student Discount!
by Roxy | September 1, 2014
UPDATE:

This post is from 2014. Click here for the latest promo code for students!

Calling all students!

i.materialise is now offering a 10% Student Discount for all students who qualify.

Read on for details, and for inspirational 3D design projects created by students!

Our new discount replaces our old 20% "Final Term Project" discount, which not all students could access.

This 10% discount is accessible to more students.
To get your student discount:
Email us with your student e-mail address (i.e. student@youruniversity.edu.)
If your school is not on our recognized list of schools, e-mail us anyway. We will try to include you.
Fine Print:
10% Student Discount does not apply to metals. For all out non-metal materials, including resin, ceramic, and polyamide, see our Materials page.
This discount expires on September 30, 2014.
Resources:
We are proud to actively promote student work and events. Here is some past student work we've featured:
Do you have an inspirational student or classmate in your life? Tell us about them in the comment space!