An upcoming book and a major solo exhibition by Iris van Herpen around the corner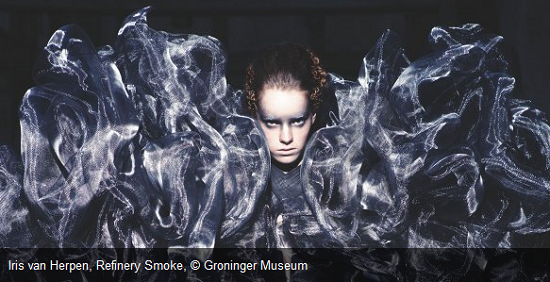 Iris van Herpen is a Dutch fashion designer that needs little to no introduction on this blog due to her immense popularity. We have covered her wonderful 3D printed work of art several times and her escapism dress has even been named one of the Best 50 Inventions of 2011 by TIME Magazine.
With that said, it comes as no surprise that countless people would love to see her work up close and so the great thing is that now you can! Iris van Herpen will be holding her first major solo exhibition at The Groninger Museum in The Netherlands. It will be running from the 24th of March until the 23th of September of 2012. That's a full six-month period!
To accompany the exbibition, the first book on Iris van Herpen will be published. This volume contains an overview of all her collections up to the present, as well as am essay by fashion journalist Jean Paul Cauvin and a foreword by the curators.
So if any of you are planning a trip to The Netherlands between these dates, make sure to not miss this wonderful opportunity.